Pierzynski believes collisions are part of catching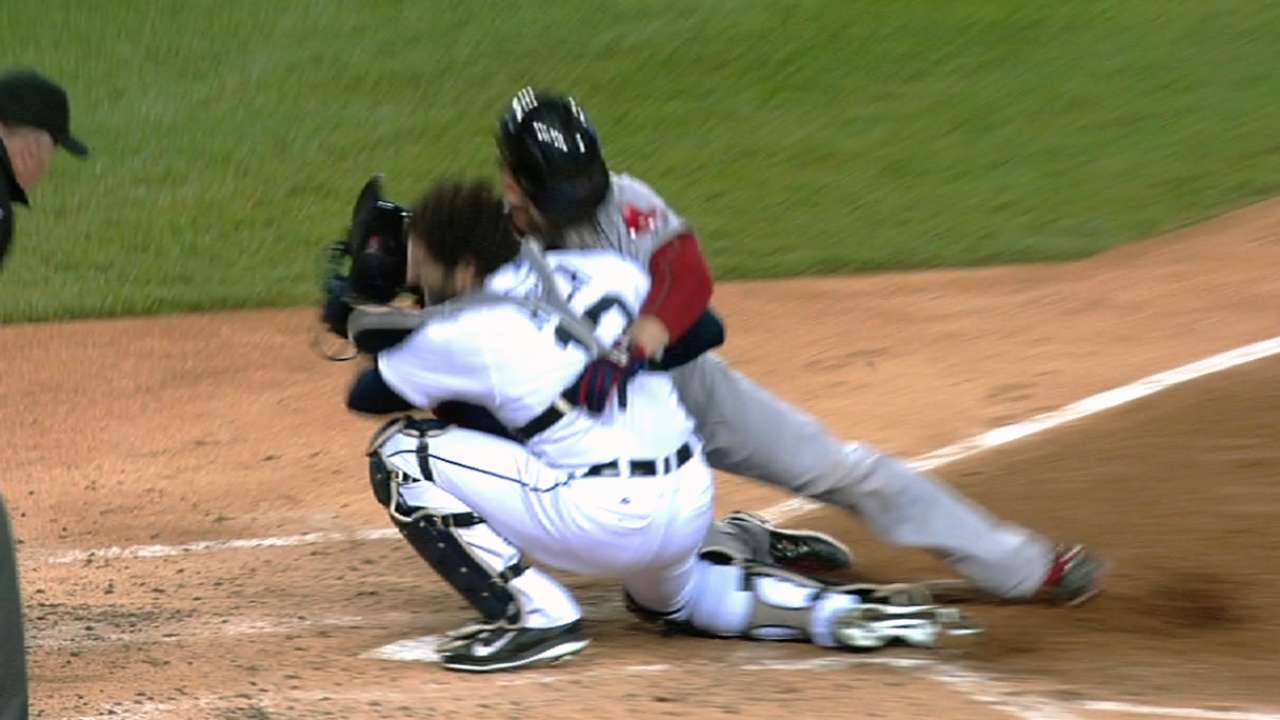 FORT MYERS, Fla. -- Major League Baseball is working on a rule to eliminate collisions at home plate as a way to protect catchers. That said, new Red Sox catcher A.J. Pierzynski isn't a fan of the new rule, which could go into effect this season.
"Since we don't want anybody to touch anybody, I think we should just have two home plates, and if the other guy gets to home plate first, maybe the umpire can pull it out of his pocket and unfold it and lay it down," Pierzynski said in jest. "I don't know. I haven't seen the finalized rule, but I think it's silly. I think I've been run over probably more times than anyone in baseball. I've always seemed to luckily get up from them. I'm a firm believer that if you do it right and you're in the right position and it's a clean play, then you should be OK.
"I'm all for runners not going out of their way to hit guys, but at the same time, it's part of the game. When you got signed up to be a Major League catcher, there's things that come with it -- balls in the dirt, foul tips and getting run over on close plays at the plate."
David Ross, Boston's backup catcher, sustained two concussions last season, but not on collisions. In fact, Ross trucked over Tigers catcher Alex Avila in a memorable crash during Game 5 of last year's American League Championship Series.
He sounds much more open-minded to the rule modification than Pierzynski.
"The first thing is, I don't like to get run over -- let's be honest," said Ross. "I'm anxious to see how that plays out. We're going to get some more coaching on that as far as what the rule actually says, what we can and can't do. I'm anxious to see how it plays out. It's going to be toughest on the umpires more than anything."
Ian Browne is a reporter for MLB.com. Read his blog, Brownie Points, and follow him on Twitter @IanMBrowne. This story was not subject to the approval of Major League Baseball or its clubs.