Red Sox have Victorino on conservative program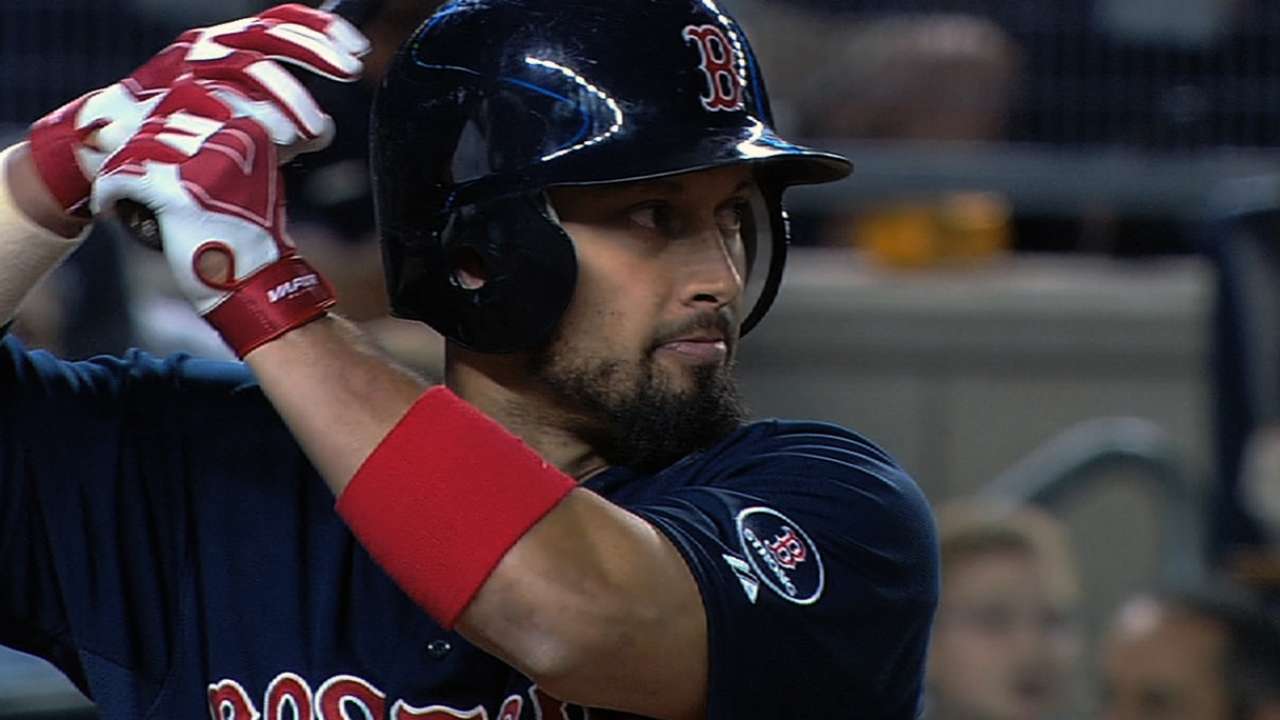 FORT MYERS, Fla. -- Nobody played harder for the Red Sox last year than Shane Victorino. There was also nobody who had more nagging injuries.
With that in mind, the club is trying to pick its spots with Victorino in Spring Training to give him a better chance at holding up throughout the long season.
Coming off right thumb surgery, Victorino won't be ready to play when exhibition games start on Thursday. But he should be a full go by March 31, when the Red Sox open their season against the Orioles.
"He went through two really good days of work," said manager John Farrell. "He's coming out of swinging the bat off the tee, soft toss and some late BP. We felt there were some other things we needed to address, just from core strengthening, and he's going through that right now. We don't have a date right now where he would be in games. There's some other work that we've got to take care of first."
When Farrell says "other work," he means beyond the recovery of Victorino's thumb.
"This is not related to the hand. He feels good there," said Farrell. "He came out today and ran for about 12 minutes. Ran the bases some. He threw. We just feel like there's more base and foundation that we can build physically before ramping up the work. We just felt like there were more specific needs we wanted to address before they might flare up as we experienced a year ago."
Ian Browne is a reporter for MLB.com. Read his blog, Brownie Points, and follow him on Twitter @IanMBrowne. This story was not subject to the approval of Major League Baseball or its clubs.