Fishing-knife mishap delays Peavy's spring debut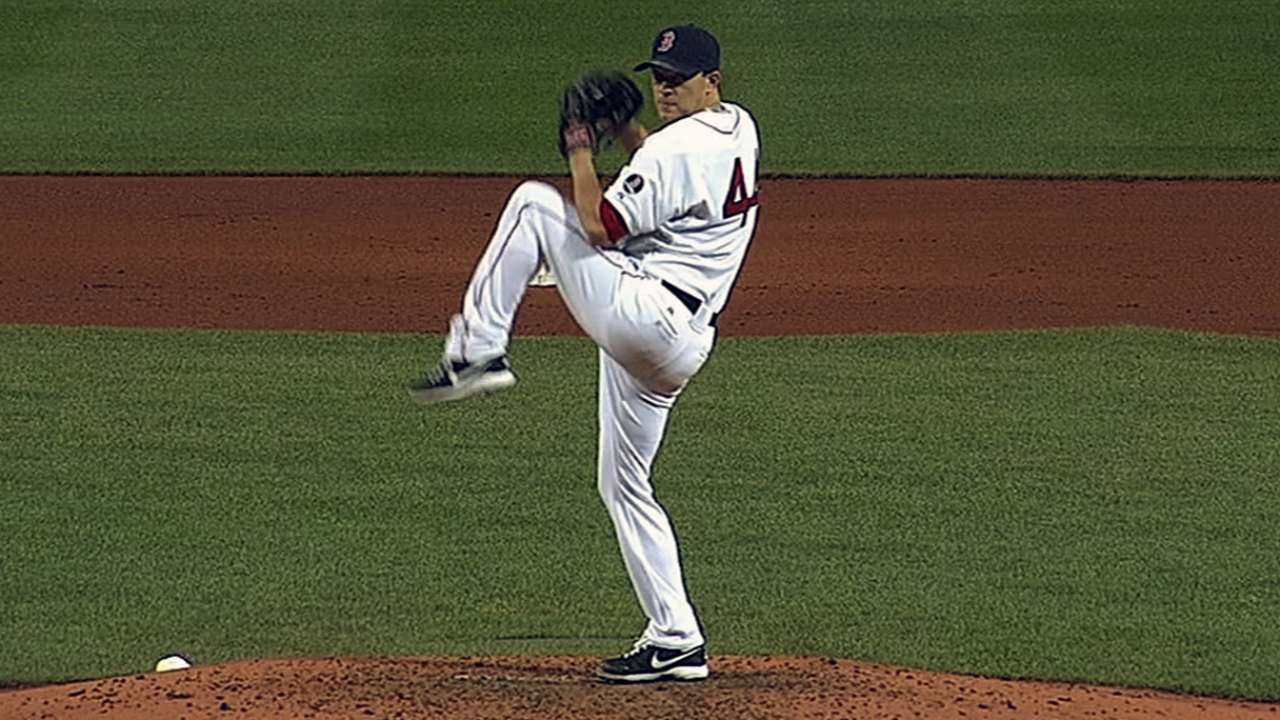 FORT MYERS, Fla. -- Red Sox right-hander Jake Peavy suffered a laceration of his left index finger and will miss his scheduled start against the Pirates on Monday.
Peavy suffered the injury at home, cutting his finger on a fishing knife. Red Sox manager John Farrell said the righty was fortunate because it could have been a lot worse.
"This was a freak one," Farrell said. "Honestly, he avoided some serious injury with what took place. He was trying to cut through something and when it gave way, it almost cut through his left index finger."
In a baseball sense, Peavy was also highly fortunate that he cut his non-throwing hand.
"The fact is, we can pad that index finger too, when it's on his glove hand," Farrell said. "Nowhere near the impact had it been the other hand."
The Red Sox hope Peavy can still start the regular season on time.
"It probably depends on when he gets back to his throwing program and how fast we can get him back to the mound," Farrell said.
Peavy won't throw for three days, according to Farrell. The training staff will re-evaluate him after that.
"We can keep his arm in shape, but he's a scratch for [Monday]," said Farrell, who will send Brandon Workman to the mound in Peavy's place.
Earlier in Spring Training, Peavy had an injury to his right ring finger that cleared up after a few days. Monday would have been his first Grapefruit League start.
Ian Browne is a reporter for MLB.com. Read his blog, Brownie Points, and follow him on Twitter @IanMBrowne. This story was not subject to the approval of Major League Baseball or its clubs.