Napoli goes deep, off to healthy start at camp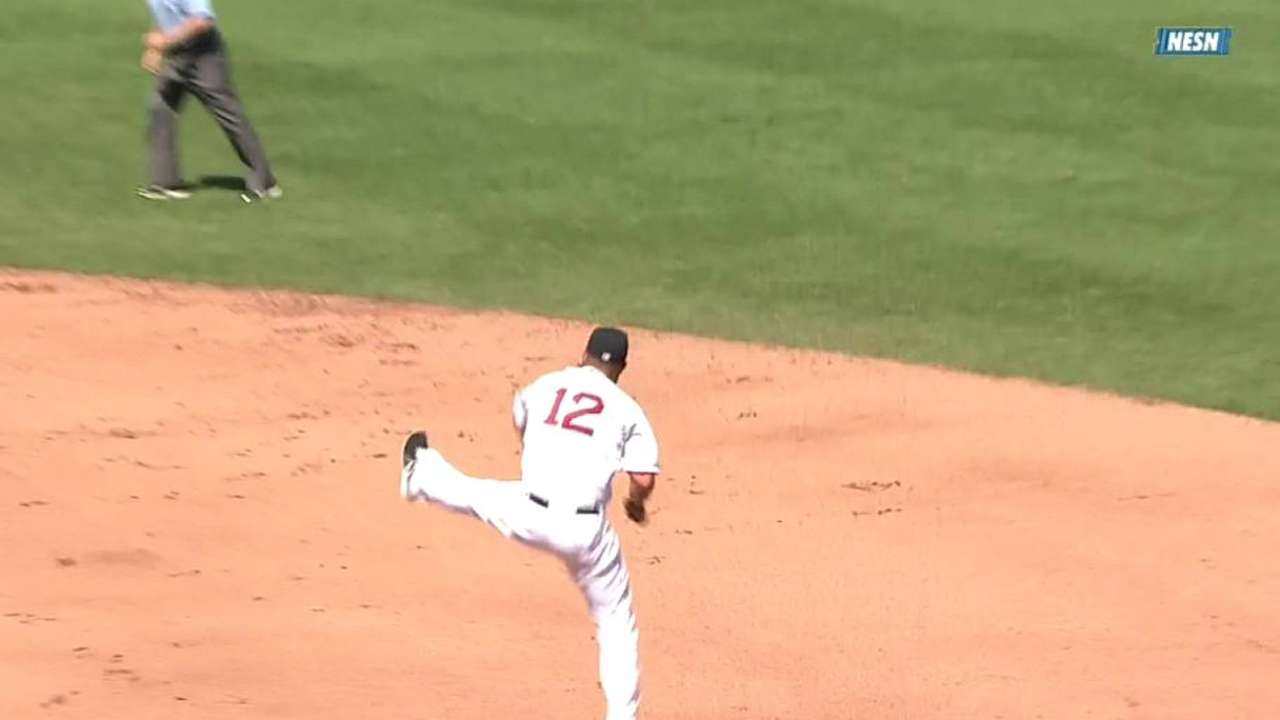 FORT MYERS, Fla. -- Unlike a year ago, when Mike Napoli almost felt like he was wearing training wheels, he is off to a strong and productive start this Spring Training.
The right-handed slugger mashed a two-run homer in Sunday's 8-6 win over the Orioles and also made a strong leaping stab of a line drive.
After being diagnosed with a hip condition entering the 2013 season, the Red Sox put him on a conservative program at the start of camp. But Napoli proved that his hip wasn't an issue, and he is thrilled to be on a normal schedule this year.
"It's way different than last year, to not have restrictions on me," Napoli said. "I think I started running when we started playing games last year. This year I ran the whole offseason to get my lower body in shape. It's a lot different. Not that I really worried about my hips or anything last year, but … I'm free to do what I've been doing earlier in my career. My lower half feels better coming into this spring."
Napoli also has a full season under his belt as a full-time first baseman and has proven to be quite adept at that position.
It showed in the fourth inning when he snared that liner off the bat of Francisco Peguero.
"I thought I mistimed it at first," Napoli said. "From a right-hander coming that way, I thought it was harder than it was. I'm just trying to compete, play the game and get my body in shape."
Ian Browne is a reporter for MLB.com. Read his blog, Brownie Points, and follow him on Twitter @IanMBrowne. This story was not subject to the approval of Major League Baseball or its clubs.