Victorino playing it safe to stave off injuries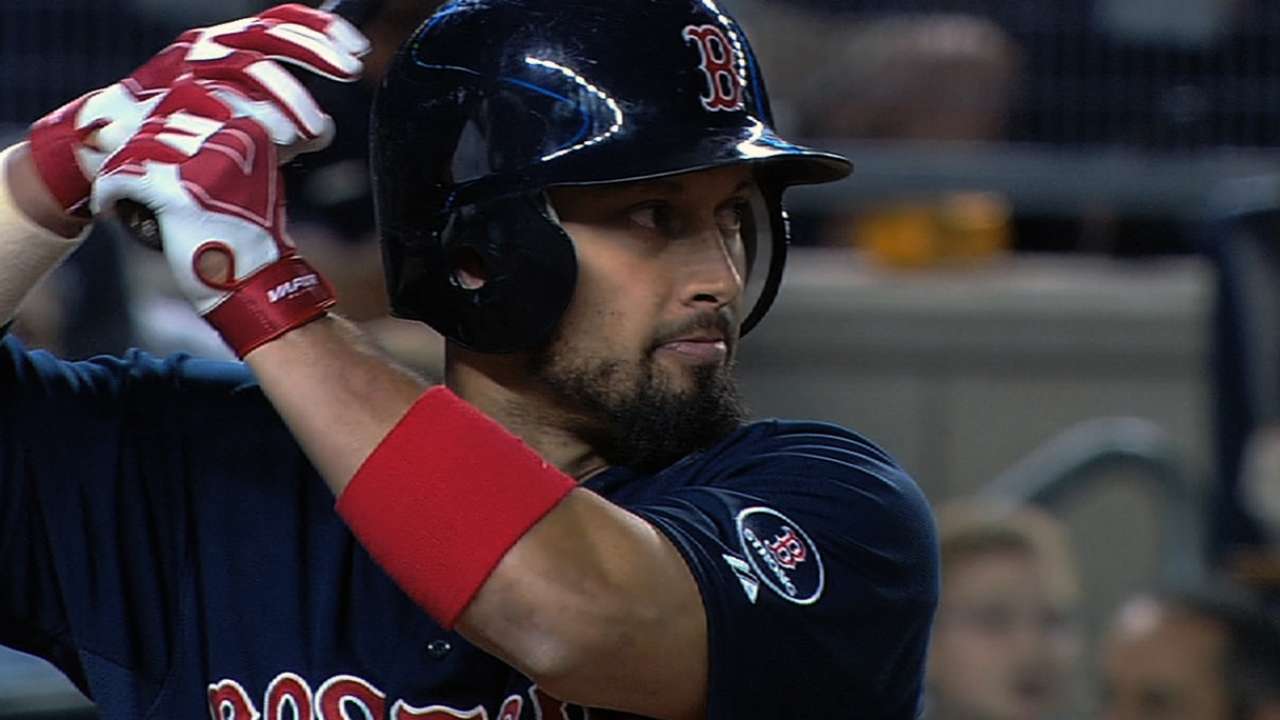 FORT MYERS, Fla. -- Though Shane Victorino proved long ago that he's the type of player who will go out there at less than 100 percent, he is on board with the medical staff's decision to be conservative this spring.
Victorino hasn't played in a Grapefruit League game yet, and it could be a bit before he does, as he tries to strengthen the areas (back, hamstring, etc.) that plagued him at various times last season.
"I want to get back out there," Victorino said. "We're just making sure we don't have the things that happened last year, and we're focusing on that. It's nothing more than just that. We don't want to deal with the same things we did last year."
The right fielder was limited to 122 games in 2013, his lowest total since his September callup in 2005.
"Just making sure we attack those things early and get them to the point where it's not going to act up," Victorino said. "Can it happen? Yes. But why not take the more precautionary route doing the little things now, to get prepared and be ready as quick as we can here? I want to get back out there and get into game mode and get some repetition under my belt."
If the Red Sox were in a pennant race, Victorino would probably be trying to push the envelope. But he knows March isn't the time for that.
"I'm on board," Victorino said. "They know better than me sometimes, when it comes to that kind of thing. For me, I want to go. But I understand they know what they're doing and they feel like this is the best plan to try to minimize what happened last year."
Ian Browne is a reporter for MLB.com. Read his blog, Brownie Points, and follow him on Twitter @IanMBrowne. This story was not subject to the approval of Major League Baseball or its clubs.