Middlebrooks takes Yaz's praise to heart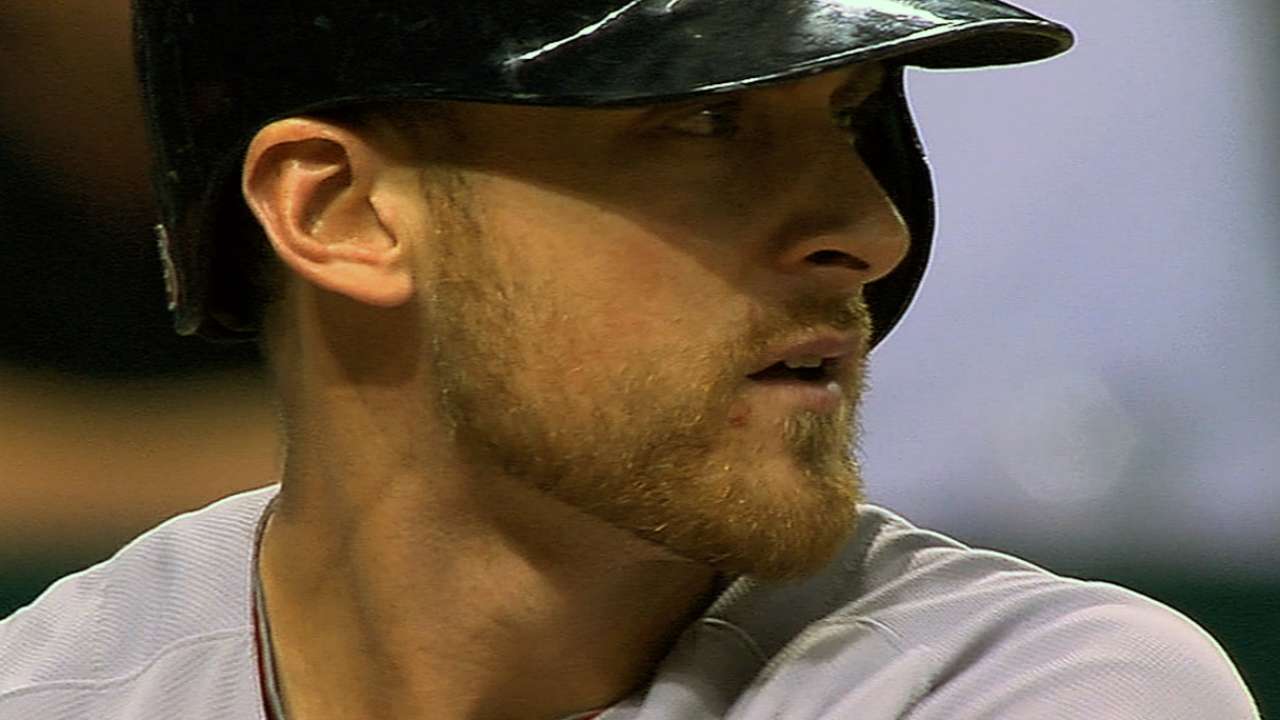 FORT MYERS, Fla. -- Count Hall of Famer Carl Yastrzemski among those who believe Will Middlebrooks will have a bounce-back season in 2014.
"I like the way Middlebrooks is swinging," said Yaz, who made his first appearance of the spring Sunday. "Talked to him a little bit and he said he's thinking up the middle more this year. I think he's going to have a great year. He's got a quick bat. There's no reason for him not to hit .300. If he doesn't think 'pulling the ball' and just lets his reactions take over, he's going to have a hell of a year."
Of hearing what Yaz said, Middlebrooks responded, "Of course it means a lot. I have a lot of respect for him and how he played the game and obviously his success and what he means to this organization. It means a lot. For him to come up and say he's coming to watch me take BP … and he has something to say. He wants to help out. It means a lot to me. I had a good talk with him."
When Middlebrooks was in the lower levels of Boston's farm system, he was one of the many players Yaz would work with in the batting cage.
"That was before I understood who he was and what he had done," Middlebrooks said. "I think it means a little more now."
As for the notion that Middlebrooks might have been too pull-happy last year?
"Not purposely," Middlebrooks said. "It's just something with my body, I don't know. Yeah [I was], but not purposely. I've never gone up there with the intent to just pull the ball."
Ian Browne is a reporter for MLB.com. Read his blog, Brownie Points, and follow him on Twitter @IanMBrowne. This story was not subject to the approval of Major League Baseball or its clubs.