Salty reflects fondly on Sox, but ready to move on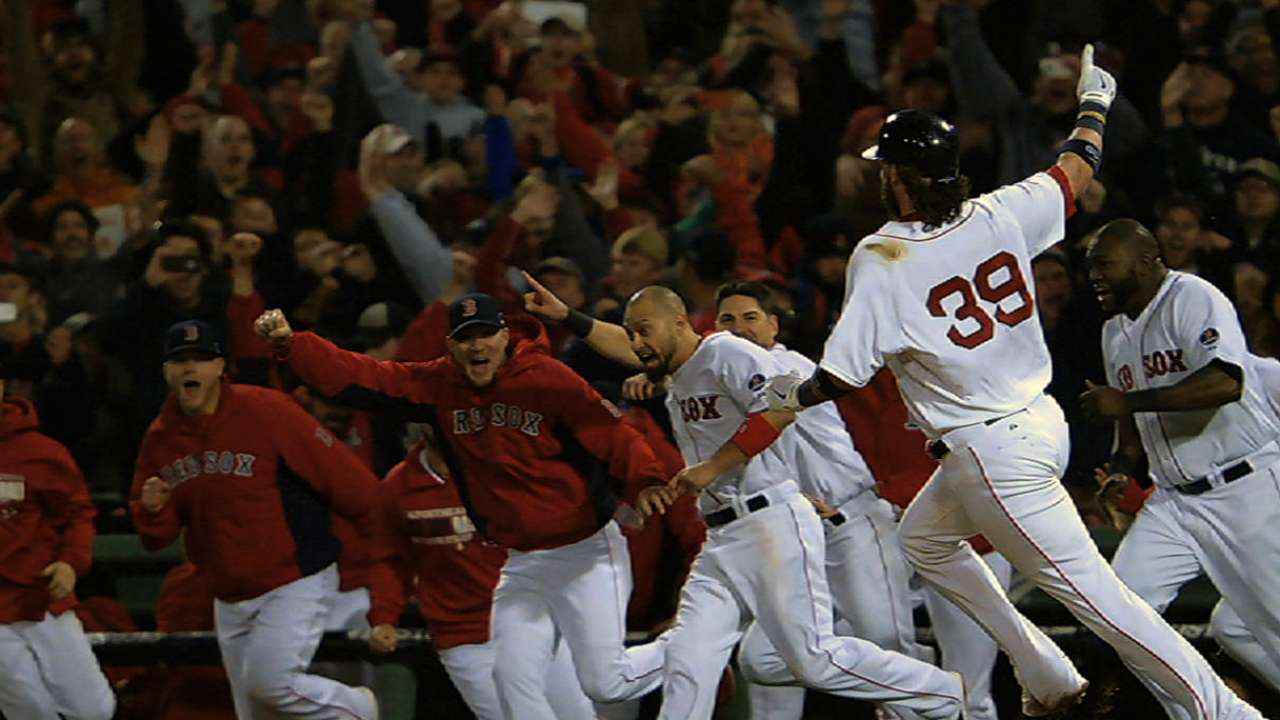 JUPITER, Fla. -- After helping the Red Sox win a World Series title, Jarrod Saltalamacchia has moved on, but he isn't holding on to any hard feelings.
Saltalamacchia hit cleanup against his old team at Roger Dean Stadium on Thursday, their first encounter since he signed a three-year, $21 million contract with the Marlins in December.
"I hope they go 0-162 like I said yesterday, and they're all sleazeballs," Saltalamacchia joked, referencing critical comments that the Tigers' Ian Kinsler made recently about his former club, the Rangers. "No, it's an exciting time to see those guys again. I had a lot of fun with them as always, but I'm kind of ready for this to move on a little bit."
The 28-year-old catcher played an important part in Boston's run last season, setting career highs in plate appearances (470), batting average (.273), slugging percentage (.466), OPS (.804) and RBIs (65). But he told The Boston Globe on Wednesday that the Red Sox made the lowest offer out of the six teams that went after him this offseason.
Boston manager John Farrell, who started David Ross ahead of Saltalamacchia in four of six World Series games last October, said he talked to his former catcher throughout the offseason and again on Thursday morning when his team arrived.
"He did an outstanding job for us last year," Farrell said. "Probably his best year offensively, and you know, he was rewarded with the deal he got from Miami. We wish him well."
Saltalamacchia, who had been with the Sox since a July 2010 trade from the Rangers, played down any disappointment about how the offseason transpired.
"Like I said, I'm ready to move on to start that chapter here [with Miami]," he said. "They had a lot of history [in Boston], but it's time for us to start some history here and win a World Series for ourselves."
Saltalamacchia still keeps in touch with his Boston teammates, but he's also ready to start fresh in South Florida.
"Those are memories that'll last forever," he said of his time with the Sox. "But you don't want to live on those. You want to start some new ones. But we have a great thing here, and that's what I'm looking forward to doing."
Andrew Simon is a reporter for MLB.com. Follow him on Twitter @AndrewSimonMLB. This story was not subject to the approval of Major League Baseball or its clubs.