Victorino considering batting right-handed exclusively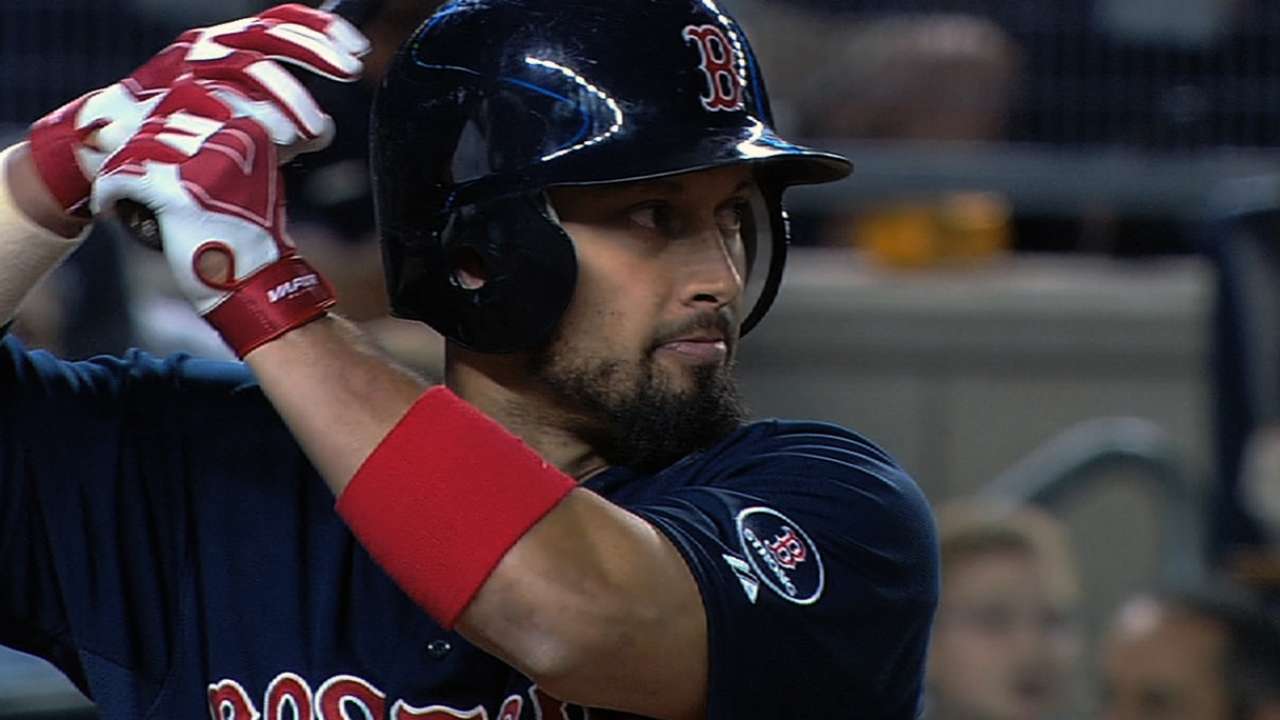 FORT MYERS, Fla. -- Red Sox manager John Farrell said to reporters Saturday morning in Sarasota -- where the Red Sox and Orioles played the first game of a split-squad, home-and-home, day-night doubleheader -- that Shane Victorino may consider not batting as a switch-hitter this season and just bat right-handed.

After a hamstring issue last season, Victorino batted mostly right-handed in August and September. As a right-handed hitter against right-handed pitchers, he hit .300, going 30-for-100 with six home runs and an .896 OPS. As a righty against left-handers, he hit .314, going 53-for-169, with six home runs and an .861 OPS.

Any decision, though, may have to wait. Victorino has yet to appear in a Grapefruit League game this spring, delayed after surgery on his right thumb in December.

"It's almost going to be a game-time decision. I think he has his viewpoints on it and where his confidence is," Farrell said, according to Boston.com. "He hasn't told me that he's eliminating switch hitting."

Back in Fort Myers Saturday afternoon, Victorino said he has not yet made a decision.

"We've discussed it," Victorino said, of the possibility of hitting only right-handed. "Farrell said that it depends on how I feel and that's right. I haven't even played yet."

He still considers himself a switch-hitter, though.

"I took five swings right-handed and left-handed [in batting practice] the other day, so yes, I'm still a switch-hitter," Victorino said.

Farrell has said he hopes Victorino can get into games early next week.

"I don't know," Victorino said. "[But,] we're going in the right direction."
Maureen Mullen is a contributor to MLB.com. This story was not subject to the approval of Major League Baseball or its clubs.