Sizemore's comeback 'work in progress'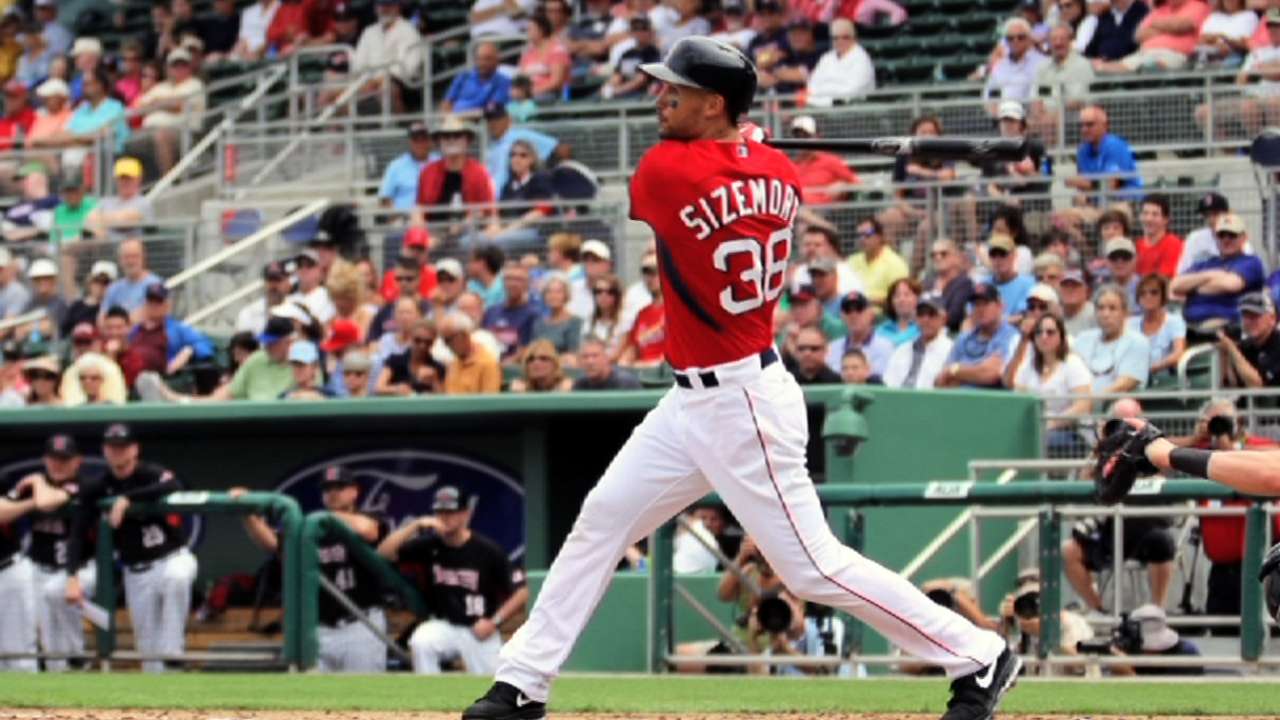 FORT MYERS, Fla. -- Now that Grady Sizemore feels healthy again for the first time in years, he's trying to regain his feel for the game.
The Red Sox center fielder went 1-for-3 on Monday is expected to start again Tuesday, marking his first back-to-back appearances this spring.
"It's a little bit of a work in progress," said Sizemore. "I was able to get some positive at-bats in there, see some pitches and work the count. It's still not as comfortable as I would like it to be, I guess."
That shouldn't come as a surprise, considering Sizemore missed the last two seasons. He's getting used to all aspects of the game again.
"I don't know if it's one aspect. It just depends on what you're talking about," Sizemore said. "Timing on the bases, footwork or getting that first, explosive step. Sometimes it takes me an inning or two to get the feel for my legs, to feel like they can get going. You may not be able to see it out there, but it's something I can kind of feel. It's one of those things that can be hard to pick up. You still feel like you have to work extra hard to get a little bit out of it."
The Red Sox have been pleased with Sizemore's speed, timing him at 4.2 seconds down the line. In Monday's game, he was off with the pitch for the first time and might have stolen second base if not for Dustin Pedroia hitting a grounder to third.
"Even with that, I'm getting a feel for it. I'm just getting the feel for moving around, getting jumps," Sizemore said. "It's not natural right yet, and I don't expect it to be that way any time soon. I still have gains to be made from a physical standpoint. I need reps for the body to get used to all those movements. It's good, though."
Ian Browne is a reporter for MLB.com. Read his blog, Brownie Points, and follow him on Twitter @IanMBrowne. This story was not subject to the approval of Major League Baseball or its clubs.