Lackey fine with delayed start to spring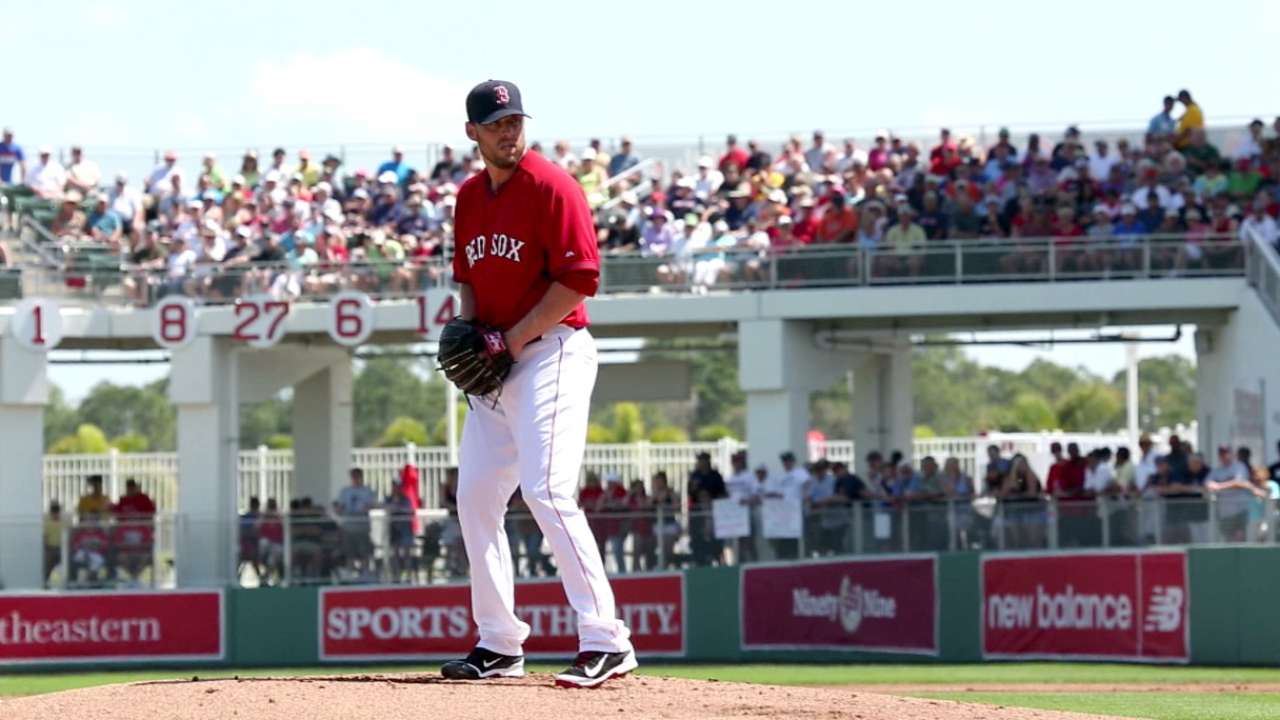 FORT MYERS, Fla. -- John Lackey, who made his first start of Spring Training on Tuesday, had no qualms with the Red Sox taking a conservative approach with him during camp.
At the age of 35, Lackey knows there is no sense in wasting bullets in March.
"I think it's a good idea," Lackey said. "We worked pretty deep into the season last year, had a pretty good workload. I think with the veteran guys that we have, I think it will be kind of good for us. We need to do what we need to do to get ready."
Lackey gave up four hits and three runs over 2 2/3 innings against the Marlins. He walked none and struck out three.
"It's a little different to go three innings for the first time in the stadium or whatever," Lackey said. "That's probably the only thing [different]. I've kind of done this before, so it's probably not quite as different for me as it is for everyone else."
Last spring, Lackey was coming off of Tommy John surgery, making every start an event. This time around, he's just another veteran pitcher getting ready for a season.
"I thought he was good," said bench coach Torey Lovullo, who served as acting manager in the split-squad game against the Marlins. "He ended up making some pitches in his final inning that ran his pitch count up, but overall for the first he stepped on the mound, his fastball was downhill. He located it and I think the idea for him was to get his legs under him and make those types of pitches. I thought he was good."
Ian Browne is a reporter for MLB.com. Read his blog, Brownie Points, and follow him on Twitter @IanMBrowne. This story was not subject to the approval of Major League Baseball or its clubs.