Brentz, Cecchini, Ranaudo among first cuts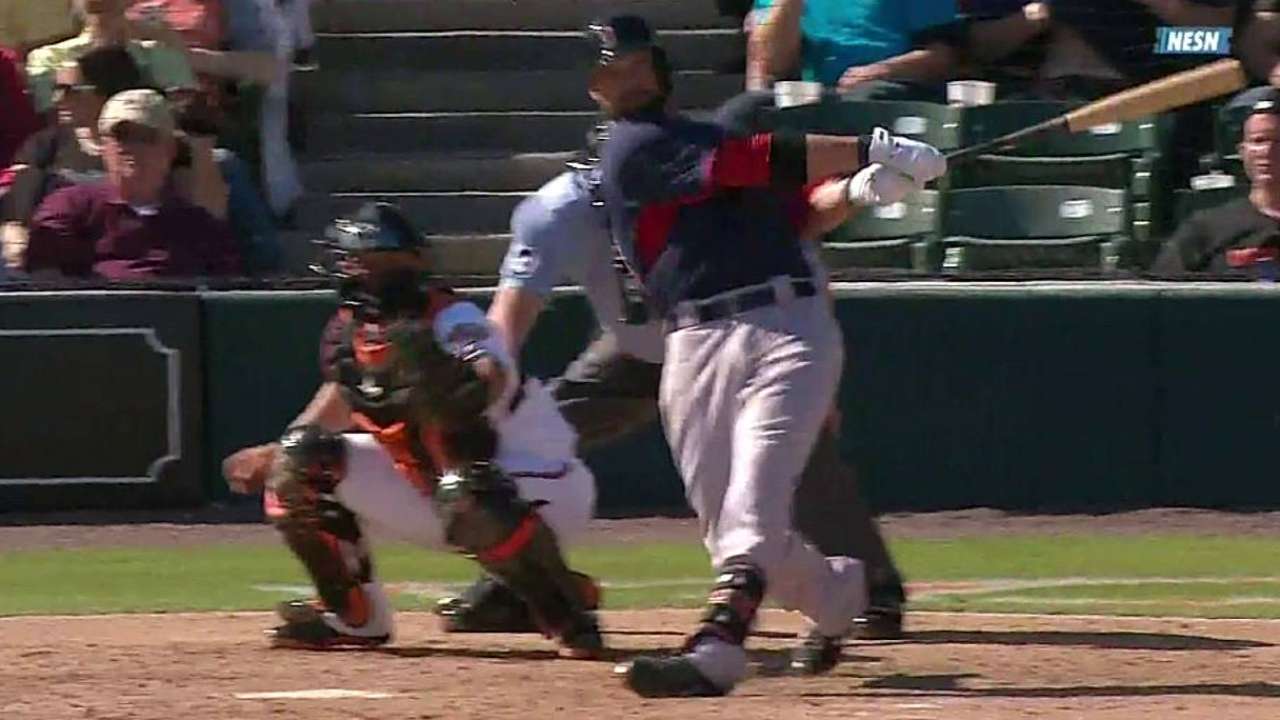 FORT MYERS, Fla. -- In their first batch of spring cuts, the Red Sox sent several of their top prospects back to the Minor Leagues.
But whether it was the solid plate approach from Bryce Brentz and Garin Cecchini or the impressive arsenal displayed by pitchers like Anthony Ranaudo, there was a lot to like. And a lot to build on.
"I thought guys showed very well," said manager John Farrell. "I think it speaks loudly of the unity that Major League and Minor League has. I thought guys came in and handled themselves well. They handled the environment well."
Right-handers Ranaudo and Alex Wilson, third baseman Cecchini,and outfielders Brentz and Alex Hassan were optioned to Triple-A Pawtucket.
Right-handers Matt Barnes, Miguel Celestino and Noe Ramirez, left-handed pitcher Henry Owens, catcher Blake Swihart, and infielders Heiker Meneses and Travis Shaw were reassigned to Minor League camp.
"And on the field, there were a lot of positive signs, whether it was the consistency of at-bats to Hassan, to Brentz, to the way a young guy like Swihart showed behind the plate," said Farrell. "Not that we're over-valuing or over-evaluating our own players, but that's a lot of talent."
The Sox now have 46 players left in big league camp, 35 of whom are on the 40-man roster.
Barnes, who along with Ranaudo and Owens are perhaps the three most intriguing pitching prospects in the organization, didn't get a chance to show much, due to shoulder woes.
"He's out to 120 feet today. We expect him to be back on the mound by the end of the month," said Farrell. "How that affects his actual start at the Minor League level remains to be seen. But he's making excellent progress."
Ian Browne is a reporter for MLB.com. Read his blog, Brownie Points, and follow him on Twitter @IanMBrowne. This story was not subject to the approval of Major League Baseball or its clubs.