Farrell hopes to keep Workman in one role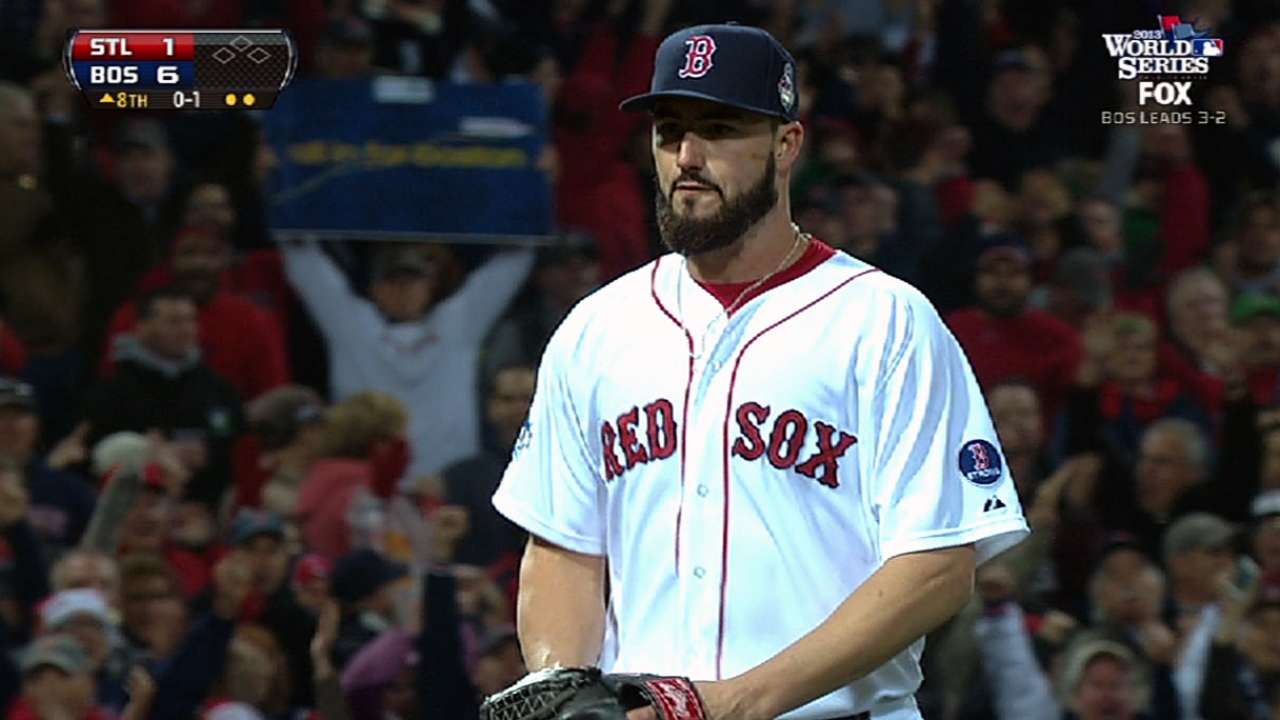 FORT MYERS, Fla. -- One of the most valuable things about righty Brandon Workman is that he already proved last year he can be effective in the Major Leagues as a starter and a reliever.
That said, manager John Farrell thinks it would be best if the organization could find one role for him this year, and keep him there.
"I think if you make the shift, then you stick to whatever shift you move to," Farrell said. "But to go back and forth, that takes a lot out of a pitcher, regardless of age. In some ways, you can put a guy a little bit more at risk because it would change a role and a difference in routines. I think you're asking a lot when you do that. He could pitch in either role for us, but we would not want to switch back and forth with any regularity."
The way the numbers are shaping up now, Workman figures to start the season at Triple-A Pawtucket unless the Red Sox suffer an injury in the rotation and the bullpen.
But he could become a cornerstone at the Major League level. Last season, Workman pitched in relief in the two big Game 6 clinchers -- against the Tigers in the American League Championship Series and the Cardinals in the World Series.
"He's a dependable person," said Farrell. "That combination of skills and personalities really gives you a lot of belief that he's going to be a key performer for us. Who knows how much this year, but as we move forward."
Ian Browne is a reporter for MLB.com. Read his blog, Brownie Points, and follow him on Twitter @IanMBrowne. This story was not subject to the approval of Major League Baseball or its clubs.