Healthy again, Peavy incorporates splitter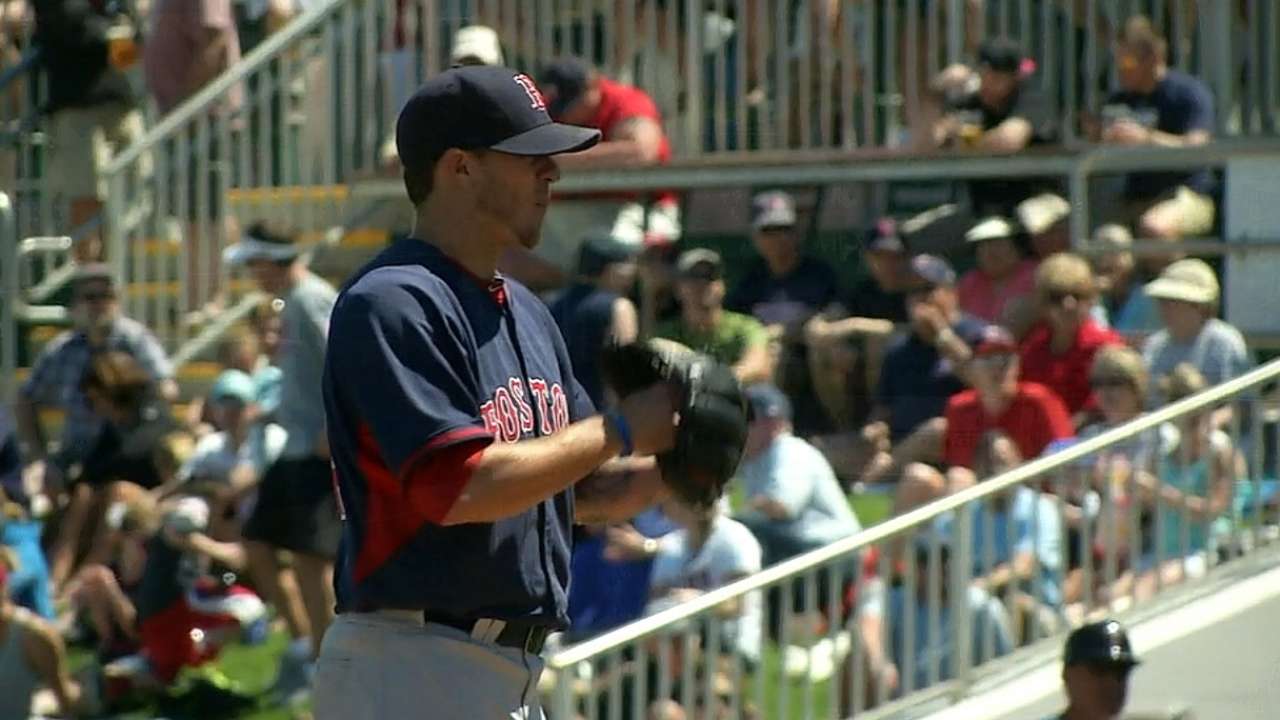 FORT MYERS, Fla. -- Red Sox right-hander Jake Peavy is so awed by Koji Uehara's splitter that he sees no reason not to add it to his own arsenal.
And in his Grapefruit League debut, during Boston's 4-3 win over Minnesota, Peavy started integrating his newest toy on a day he allowed two hits and a run over three-plus innings.
"That pitch is Koji Uehara," said Peavy. "That is him. If he doesn't have that pitch, he's not him. I thought to myself, 'Why wouldn't I try?' So that's where it came from."
Peavy was pleased just to be able to get back out there for a game.
At the start of camp, he endured a mysterious case of tendinitis in his right ring finger. And then there was the unfortunate mishap with a fishing knife that led to Peavy suffering a laceration of his left index finger.
The good news for the veteran righty is that he's over both injuries and is on target to start the season on time.
"I know I will, yes sir," said Peavy. "Lord willing, and as long as nothing happens from here on out. I'm going to stay away from knives, and I'll see you on Opening Day."
And Peavy hopes you'll see his splitter when the season starts.
"It's got some action in the bottom of the zone," said Red Sox manager John Farrell. "Not too many offered swings at it. It's something that he's been working on here as he's got to camp. But in addition to that, the one thing he talked about last year was trying to kill some of the speed of his curveball. You saw some in the mid-70s, which was good separation from his fastball. For the first time out, he had a good assortment of pitches today."
Ian Browne is a reporter for MLB.com. Read his blog, Brownie Points, and follow him on Twitter @IanMBrowne. This story was not subject to the approval of Major League Baseball or its clubs.