Red Sox to have veteran 'pen depth in Minors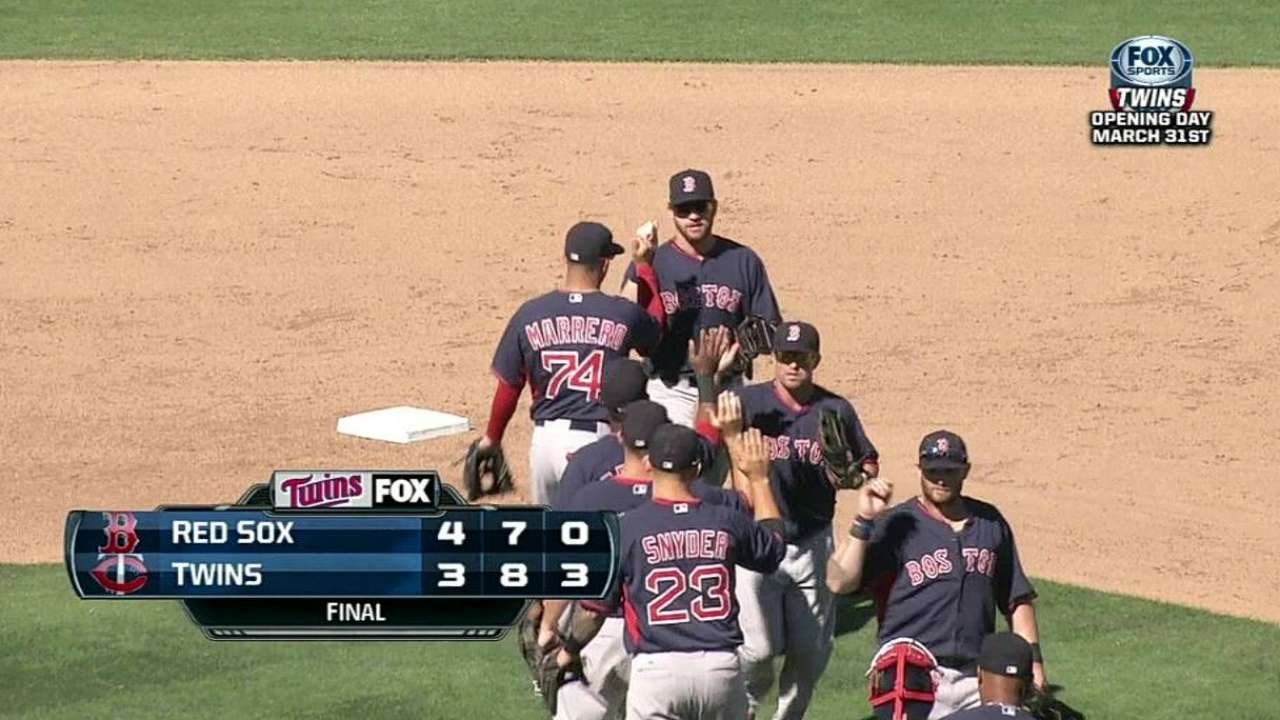 DUNEDIN, Fla. -- The Red Sox learned the value of having depth in the Triple-A Pawtucket bullpen a year ago, and it looks like this year's edition could feature plenty of Major League experience.
Boston had 22 different pitchers work in relief at least once last season en route to the World Series. This year, it seems likely that the Red Sox will be able to call upon a few hurlers with big league service time, including Francisco Cordero, Rich Hill, Jose Mijares and Tommy Layne.
"One great thing that [general manager Ben Cherington] has always had an eye on is the overall depth, and that continues," Red Sox manager John Farrell said Friday. "To be able to tap in and call upon a guy who's already transitioned, in a way, to the big leagues, it's extremely helpful."
Cordero, who signed as a free agent in February, has recorded 329 saves during his 14-year Major League career. And he's pitched well this spring, allowing only three hits and a walk while striking out six over five scoreless innings.
"He's getting outs when he goes out there," Farrell said. "He's throwing strikes. He's not beating himself. ... I think [he was learning to pitch with diminished velocity] even in Cincinnati. If you look at the strikeout numbers at the time, they were lessening per nine, but he was starting to use his changeup more, particularly against lefties. I think that style has continued for him."
Farrell gave an interesting, albeit noncommittal, answer when asked whether Cordero could find himself competing for a spot in Boston's bullpen.
"I'm not going to say that he's not. We've got two and a half weeks to go here, and anything can happen," Farrell said. "Most importantly, what he's doing when he gets opportunities is what matters most."
Adam Berry is a reporter for MLB.com. Follow him on Twitter at @adamdberry. This story was not subject to the approval of Major League Baseball or its clubs.