Herrera, Holt in close competition for infield spot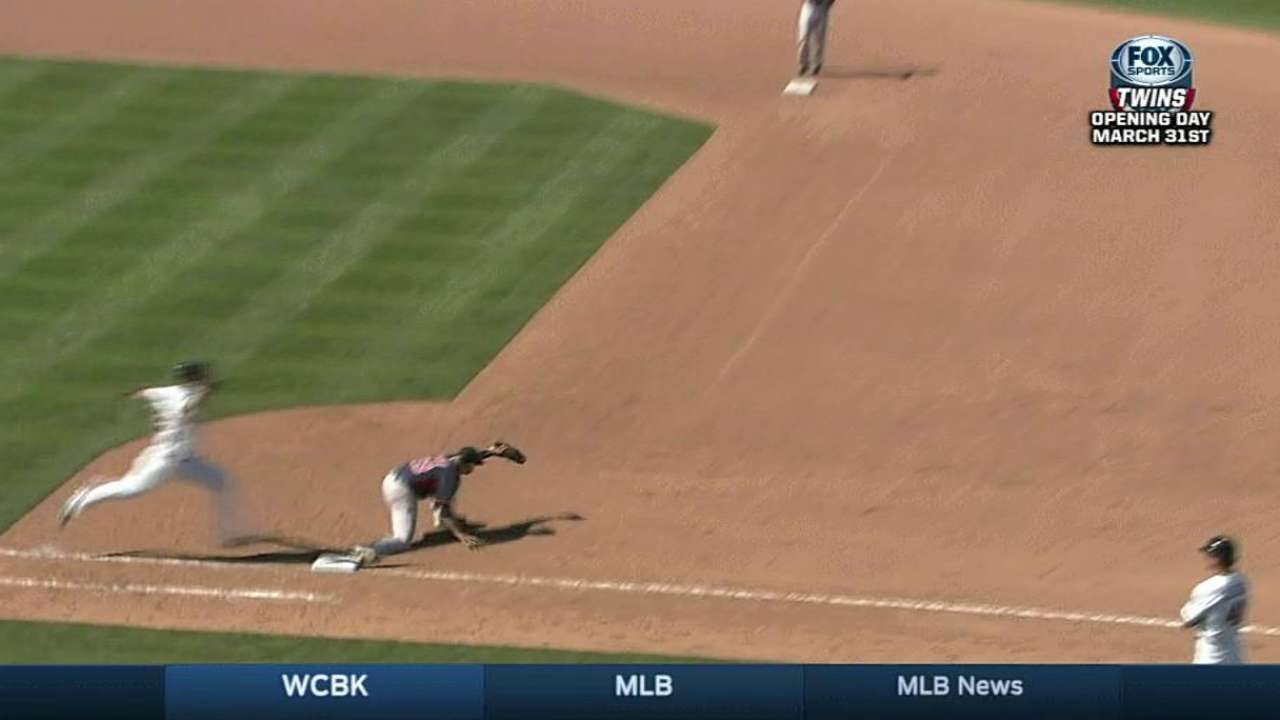 DUNEDIN, Fla. -- Listening to Red Sox manager John Farrell talk about the competition for Boston's utility infield spot, it's pretty clear there's not much separation between the top two candidates.
Jonathan Herrera and Brock Holt can both play shortstop, the most challenging spot for a utility infielder. They can both hit left-handed, which could be important in balancing out an otherwise entirely right-handed-hitting Red Sox infield. Herrera, 29, might be a more adept defensive infielder, but the 25-year-old Holt has shown more promise at the plate.
So, with both starting Friday's game -- Herrera at third, Holt at shortstop -- what are the Red Sox looking for as they evaluate those two this spring?
"Defensively, you always prioritize shortstop as the No. 1 position. That's the one that requires the most skill. Then, you see how the fit is," Farrell said. "The fact that both can hit left-handed is a plus for both, so it's not so much a separator when you look at the two. They both have good running speed.
"In that role, you're looking for a guy that's going to bring energy the day that he's on the field. Both of them understand that. Both have that personality.
"In general, a left-handed utility guy is, I think, a plus," Farrell added. "The majority of [Boston's] infielders are going to be right-right type guys, so you can mix and match and maybe be a little bit more selective against certain matchups to give a regular guy his blow or a day off his feet. I think it's helpful."
Adam Berry is a reporter for MLB.com. Follow him on Twitter at @adamdberry. This story was not subject to the approval of Major League Baseball or its clubs.