Cherington: Prospect Denney off field 'for a while'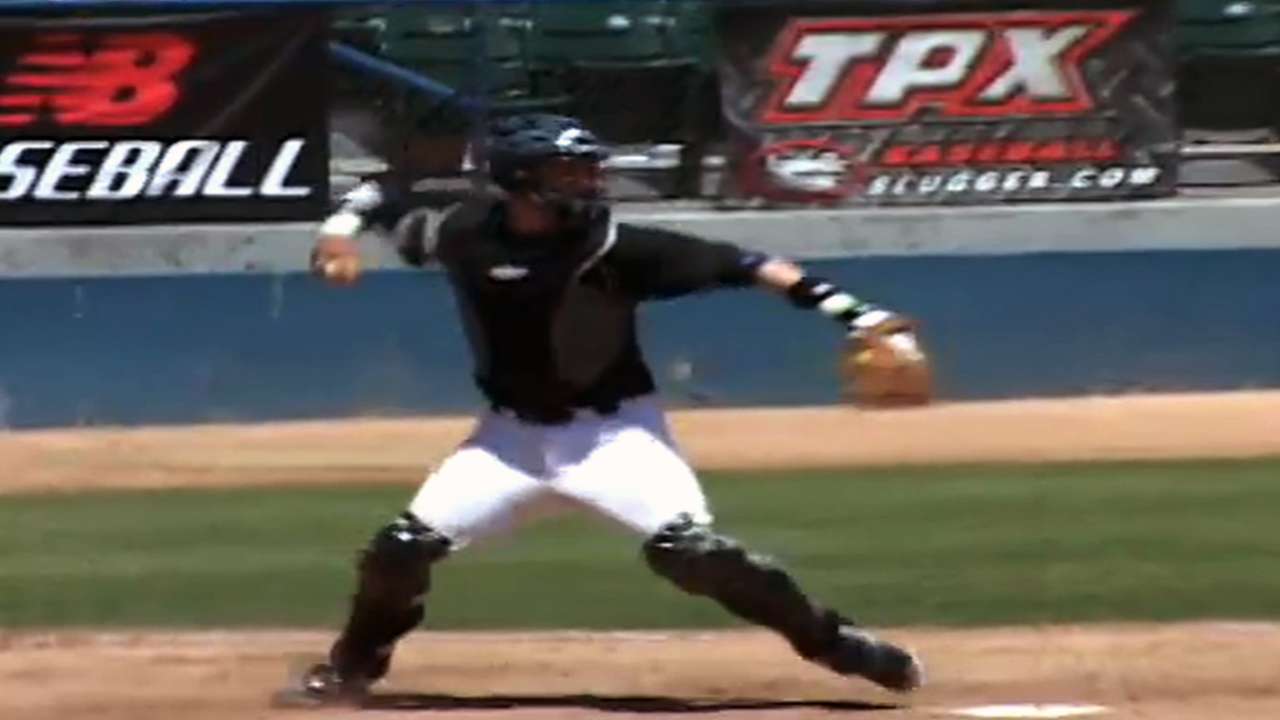 FORT MYERS, Fla. -- Red Sox general manager Ben Cherington said Saturday the club is putting together a program for prospect Jon Denney that will keep the catcher off the baseball field for a while following an arrest earlier this week.
Denney, 19, a catcher taken by the Red Sox in the third round of last year's First-Year Player Draft, was arrested early Thursday morning and charged with driving with a suspended license.
According to the police report, Denney was belligerent in his interaction with officers at the scene.
"We spent the last couple of days gathering information and spending time with Jon figuring out what happened and what needs to be done," said Cherington. "And at this point, we're in the middle of putting together a program for Jon to address things we feel he needs to address and that will likely mean he's not on the field for a while.
"Beyond that, I can't say anything else more than that at this time. But we certainly take the incident seriously. And as we would with any other player, we're trying to address his needs and help him in any way we can. But certainly he has some work to do."
This is the third recent Spring Training in which the Red Sox have had a player arrested during camp. Bobby Jenks was pulled over for DUI in 2012, and lefty Drake Britton was charged with the same thing last spring.
"I think any time something like this happens, it's a concern," said Cherington. "It's not something that represents the organization the way we want. It's not something that's part of being a professional baseball player. It's not something that's part of being any employee. So we take it seriously.
"Again, we need to take each case individually and respond and address each case individually based on the totality of information and the history and everything. That's what we'll continue to do. But we understand there's more to playing on the field and performing on the field, not just as a baseball player, but we're all representing the organization in some way. That kind of behavior is unacceptable."
Ian Browne is a reporter for MLB.com. Read his blog, Brownie Points, and follow him on Twitter @IanMBrowne. This story was not subject to the approval of Major League Baseball or its clubs.