Bradley shows improved approach against Price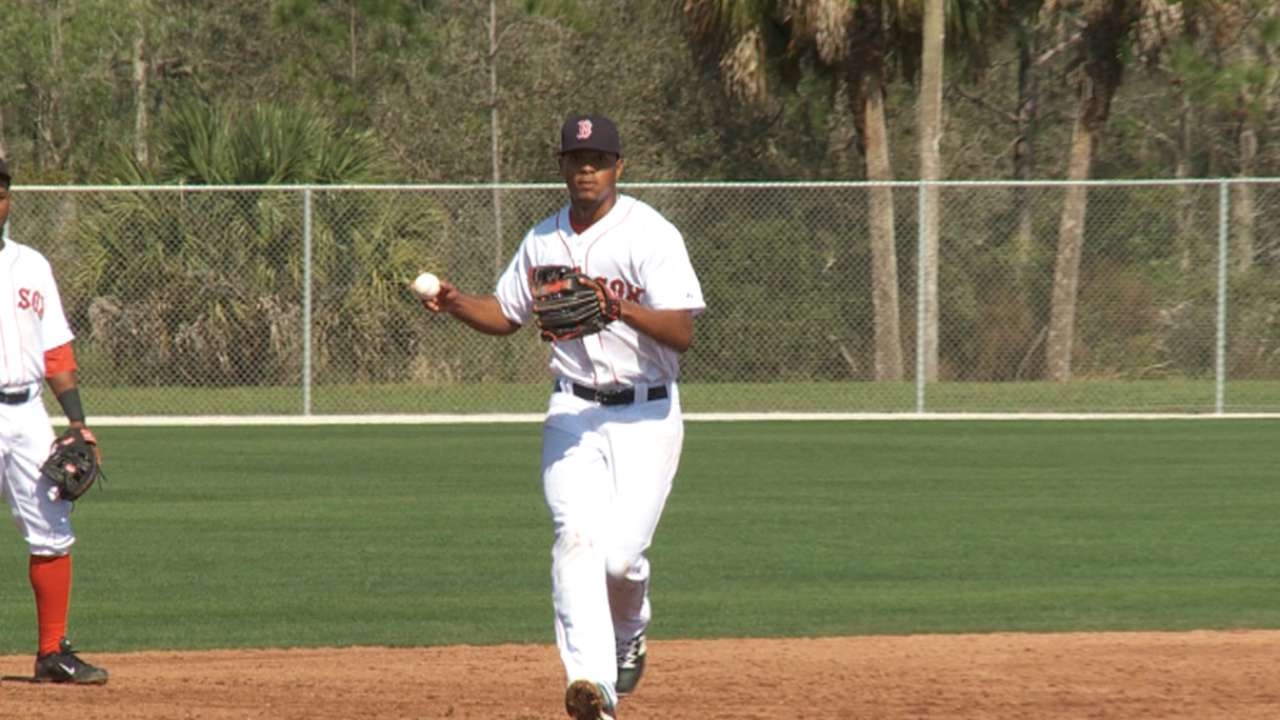 PORT CHARLOTTE, Fla. -- Even on a day David Price had dominant stuff, Jackie Bradley Jr. was still able to take a strong cut against the ace lefty and hammer a double into the gap in left-center.
Bradley is involved in the only position battle in Boston's camp, trying to beat out Grady Sizemore as the starting center fielder.
The Red Sox couldn't care less about Bradley's .182 average in Grapefruit League action. All they are looking for is a consistent quality to his at-bats.
"I thought Jackie's at-bats were very good today," said Red sox manager John Farrell. "He stayed on some fastballs away from him. He laid off some tough pitches in, even after he gets hit."
Bradley did get picked off by Price, but Farrell knew exactly why.
"And he went first move," Farrell said. "We've been encouraging him to be a little bit more aggressive and that's part of the learning curve right now for him."
Before the game, Farrell was asked what the club needed to see from Bradley in the final two weeks of camp.
"Quality at-bats," Farrell said. "That's not hinged to a batting average. That's just putting up quality at-bats as consistently as possible. Defensively, there's nothing to suggest that needs development. That area of the game, we're confident in him. But it's quality at-bats, getting on base and then finding his spots to be a little bit more aggressive on the basepaths -- just using his skillset."
Ian Browne is a reporter for MLB.com. Read his blog, Brownie Points, and follow him on Twitter @IanMBrowne. This story was not subject to the approval of Major League Baseball or its clubs.