Britton shrugs off sub-par outing vs. Rays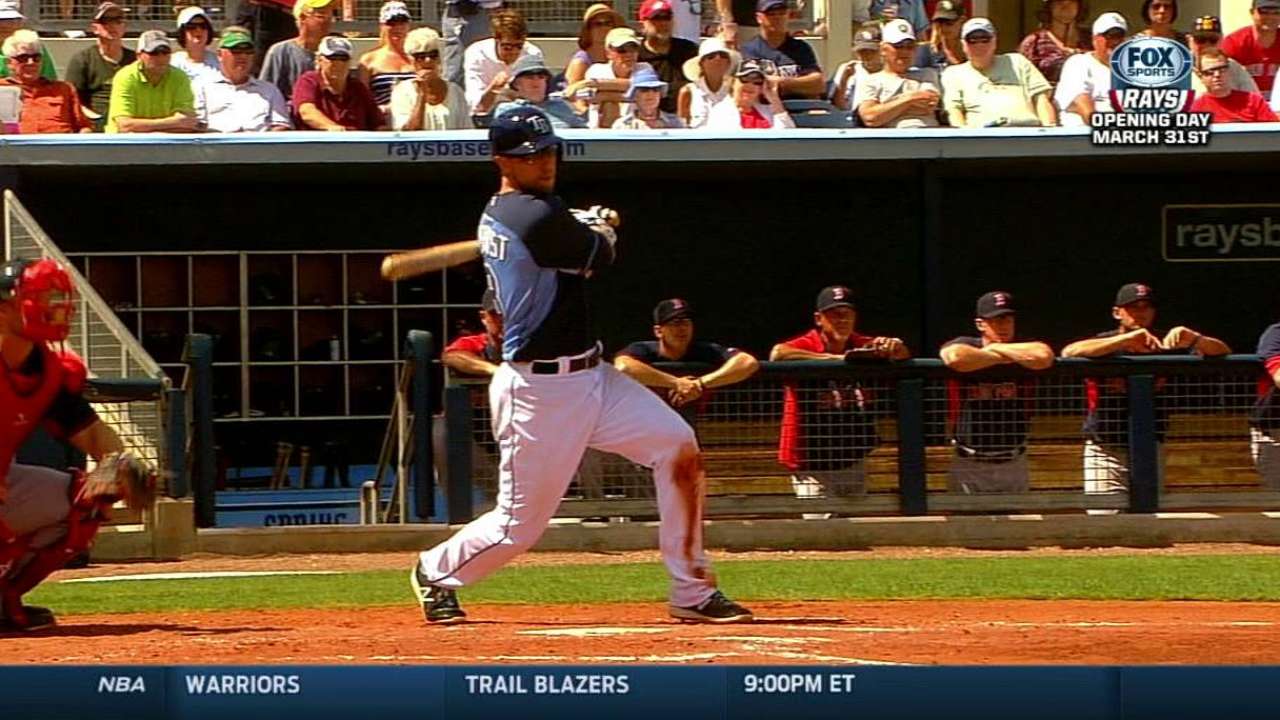 FORT MYERS, Fla. -- Lefty Drake Britton, who got off a to a dazzling start this spring, was knocked around by the Rays on Sunday.
Over 1 2/3 innings, he gave up six hits and five runs, walking two and striking out one.
"I just wasn't finishing off pitches," Britton said. "I feel like a lot of the hits came on 0-2. Most of them were pitches I should've done a better job executing. As much as it stinks to go through an outing like that, I think it's good as well. It'll give me discipline to give me the things I need to work on to get me ready for the season. Today was a rough one, but tomorrow is a new day."
Manager John Farrell thinks that Britton's recent inactivity played a role in the outing. Britton became accustomed to the constant repetition of pitching in relief late last season, but has been used more like a starter during the early stages of camp.
"He had four or five days off from his last appearance and I think as he's converted to the bullpen, the more frequency of usage, the more touch and feel that he has," Farrell said.
Britton also feels stronger mentally these days, to the point that an outing like the one he had on Sunday won't phase him.
"It used to weigh on me a lot," Britton said. "I was so hard on myself, I used to get upset with myself, but I feel like that's what drives me every day to get better -- so I mean this one happened, it's over with. It's Spring Training. I'm ready for the next one."
Ian Browne is a reporter for MLB.com. Read his blog, Brownie Points, and follow him on Twitter @IanMBrowne. This story was not subject to the approval of Major League Baseball or its clubs.