Lester contract situation should be resolved by opener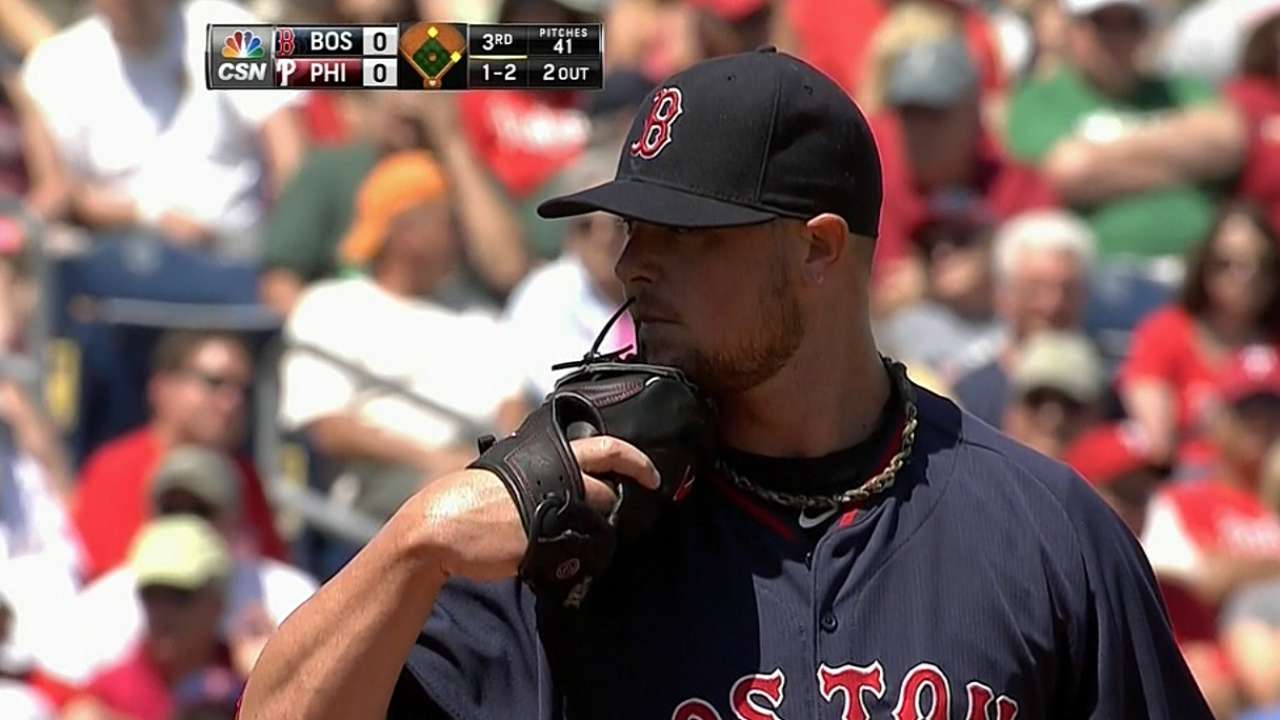 SARASOTA, Fla. -- Now that the David Ortiz contract is settled, will the Red Sox soon be able to announce an extension for ace Jon Lester?
It sounds like that situation will be resolved one way or another before the lefty takes the ball for his Opening Day start in Baltimore on March 31.
"I can't handicap it," said general manager Ben Cherington. "We're still talking. There's nothing else to report but that. I think the spirit of it has continued to be open and sharing information and also focusing in on resolving it one way or another this week before we get into Opening Day. But aside from that, I can't speculate on it."
Cherington feels the negotiations thus far have been very professional on both sides.
"Any time you can talk and share information and understand each perspective better, that's a form of progress," said Cherington. "I think saying anything more than that is sort of unfair to the process and not consistently with what we've agreed with Jon and [agent] Seth [Levinson] in terms of keeping the talks behind closed doors.
"We have great respect for Jon. He's obviously preparing to take the ball on Opening Day, and that's what he's focused on mostly. No matter what happens this week, we're going to support him fully and our preferred position is that he remains in a Red Sox uniform past 2014 and that won't change, no matter what happens the rest of this week."
Lester is entering the $13 million option year on the contract he signed back in 2009.
Ian Browne is a reporter for MLB.com. Read his blog, Brownie Points, and follow him on Twitter @IanMBrowne. Quinn Roberts is a reporter for MLB.com This story was not subject to the approval of Major League Baseball or its clubs.