Buchholz's final spring outing also his strongest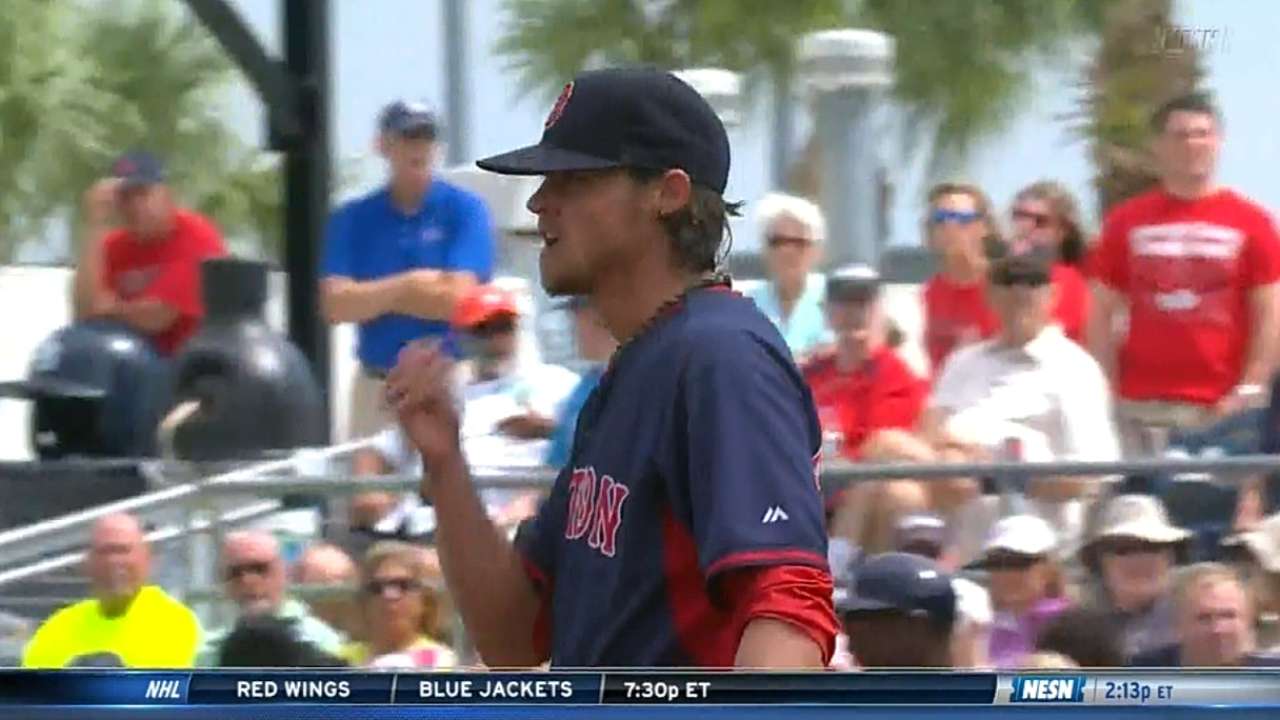 PORT CHARLOTTE, Fla. -- Continually progressing throughout Spring Training, Red Sox right-hander Clay Buchholz had his most complete outing in his final start Tuesday.
Buchholz allowed two runs on three hits in six innings for his third win of the Grapefruit League season. Marking his longest outing of the spring, Buchholz also struck out five and walked two in a 4-2 victory over the Rays.
"More than anything that stands out over the course of the spring is that he is pitching very comfortably on the mound," Red Sox manager John Farrell said. "He is using all of his pitches."
Working on his changeup all of Spring Training, Buchholz said Tuesday marked the first time he was able to throw it for a strike in a game.
The righty was also able to use his two-seam fastball to put away left-handers and right-handers.
"He has a lot of confidence knowing that he can pitch at the bottom of the strike zone and get some outs," said Farrell.
The only runs the Rays got across against Buchholz came in the third. A single by Sean Rodriguez and an RBI double by Jose Molina plated the first run. Two batters later, Wil Myers belted an RBI single to left field.
However, Buchholz settled down after that, allowing no hits, one walk and striking out five over the next three frames.
"Overall, my stuff was good," Buchholz said. "When I wanted a little bit extra on the fastball, I had something in the tank to throw it."
Finishing the spring 3-2 with a 2.84 ERA, Buchholz feels healthy and ready to begin the season.
The right-hander will pitch a simulated game Sunday and is slotted to begin to season as the team's No. 5 starter.
"I'm just trying to prepare for the season," Buchholz said. "I have to treat it like any other start. I'll then head up north and meet the guys."
Ian Browne is a reporter for MLB.com.Quinn Roberts is a reporter for MLB.com. This story was not subject to the approval of Major League Baseball or its clubs.