Lester optimistic about contract talks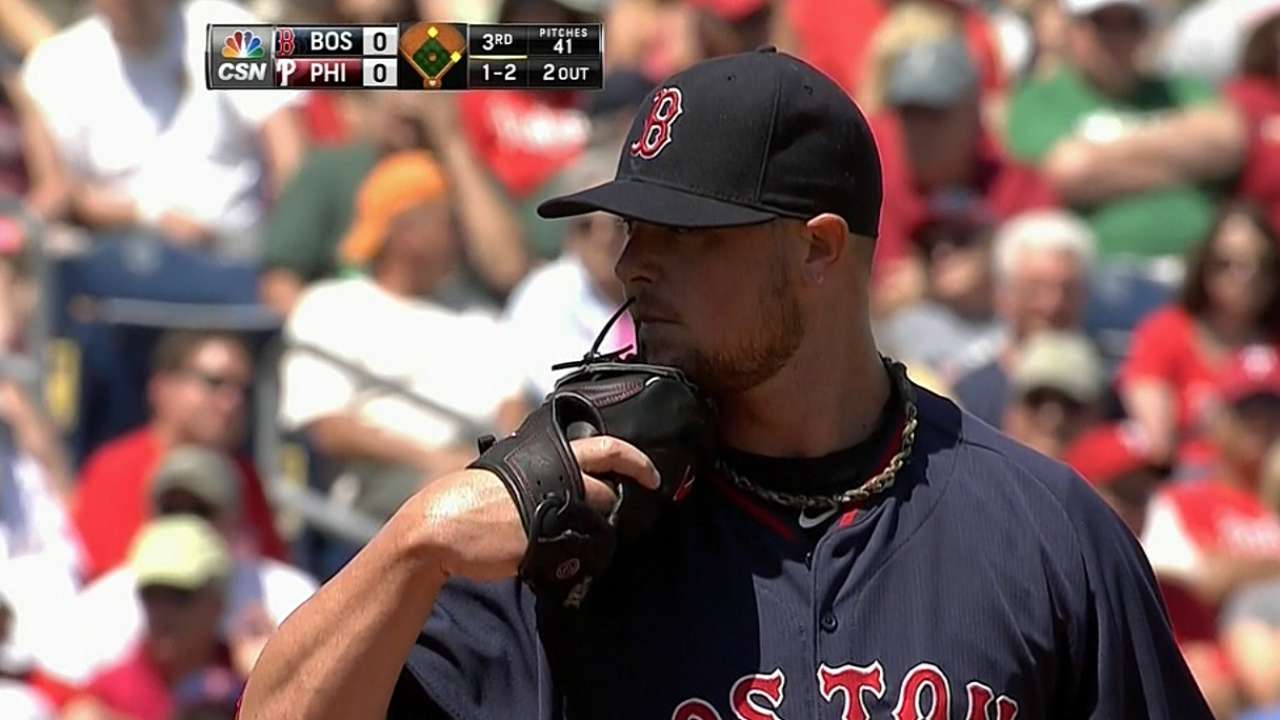 FORT MYERS, Fla. -- Red Sox ace Jon Lester is pleased with the state of his contract negotiations with the club.
"Like [general manager] Ben [Cherington] said the other day, both sides are optimistic about it," said Lester. "And the biggest thing is that really anytime you're talking about something like this, the biggest thing is communication. But as long as both ends are open and we're communicating, there's always that chance of something getting done."
Though Cherington said earlier this week he'd like to have the situation resolved by Opening Day on Monday, Lester doesn't think that date is a be-all, end-all, considering the generally pleasant nature of the talks.
"Like I said last week, I think if we're close, both sides have agreed we're not just going to end something just to end something because it's Opening Day," said Lester. "If we're close, yeah, we'll carry it over. I don't think that's a distraction. But I feel like if things are nowhere near being done, yeah, that's a good thing for both sides. You can come out and say what needs to be said about it and put it on the back burner and worry about playing baseball then."
All along, Lester has made it clear that he'd much rather stay with the Red Sox for the rest of his career than test free agency at the end of the 2014 season, even if it means sacrificing a few dollars on the open market.
Asked about reports that Max Scherzer recently turned down a substantial extension with the Tigers, Lester's response was somewhat telling in terms of where his mind is at.
"I mean that stuff is hard to comment on because you don't know. I'm not him. I don't ever want to talk bad upon anybody. That's his decision. I'm not going to bad mouth anybody," said Lester. "They have their own beliefs, their own mindset, their own representation, and so I mean, personally, if that's me, that's hard to walk away from. But he's betting on himself. Maybe he really deep down wants to be a free agent.
"We don't get to do it very often. Maybe that's his ultimate thing, he wants to do it, I don't know. I don't know him. I've never spoken to the guy so I can't really comment on that. But as far as personally, that would be hard."
Lester had his final tuneup on Wednesday in advance of his start on Opening Day, firing six innings in a Minor League game.
Ian Browne is a reporter for MLB.com. Read his blog, Brownie Points, and follow him on Twitter @IanMBrowne. This story was not subject to the approval of Major League Baseball or its clubs.