Victorino feeling fine after Minor League game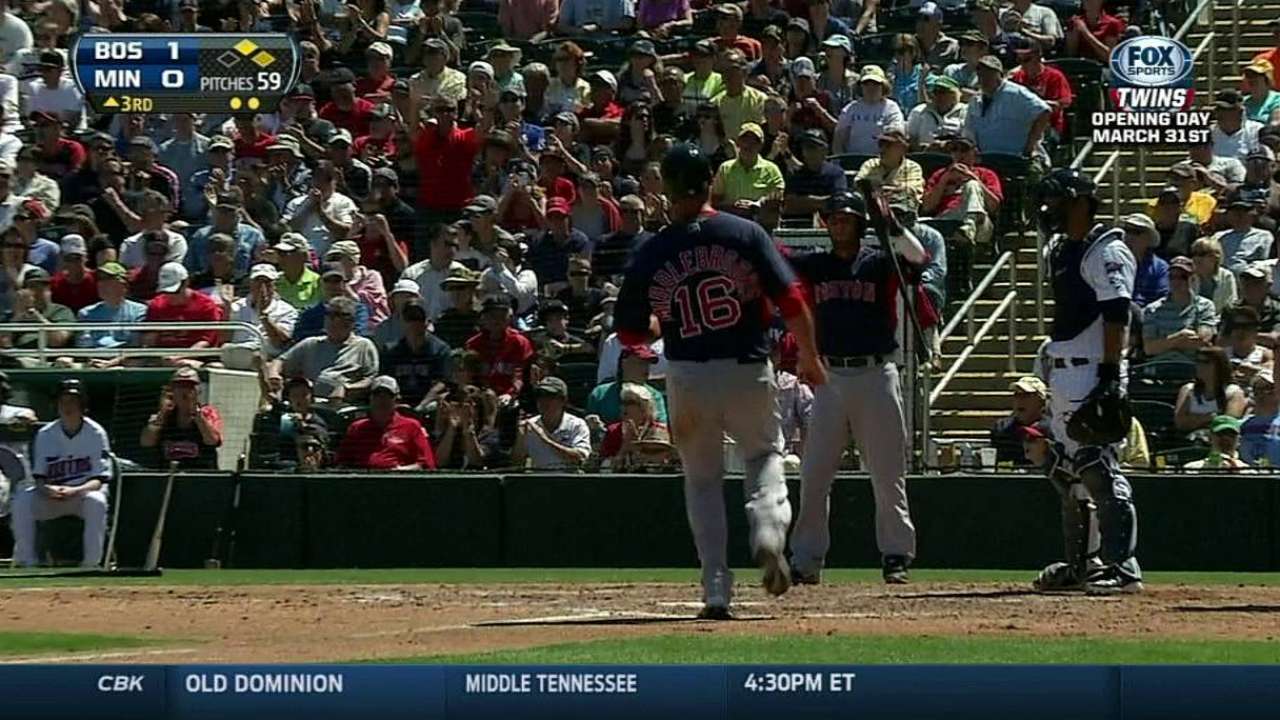 FORT MYERS, Fla. -- Shane Victorino wasn't in the starting lineup for Thursday's contest against the Twins, but he did participate in a Minor League game.
In that contest he had six at-bats, tallying three hits and a stolen base, and he played five innings in center field.
"He came out of it feeling well physically, and things would point back to him being in an 'A' game tomorrow," manager John Farrell said. "I think he is ready to go."
Held out of the lineup the past few days because of discomfort in his left side, Victorino took things slowly at the beginning of Spring Training to strengthen the areas that bothered him last season.
"He recognizes that he hasn't had a full complement of games like others have," Farrell said. "The fact that he played instinctually speaks volumes of how he is feeling physically."
In eight games this spring, Victorino is hitting .227 with five hits, one RBI and two walks.
Quinn Roberts is a reporter for MLB.com. This story was not subject to the approval of Major League Baseball or its clubs.