Lester officially given Opening Day start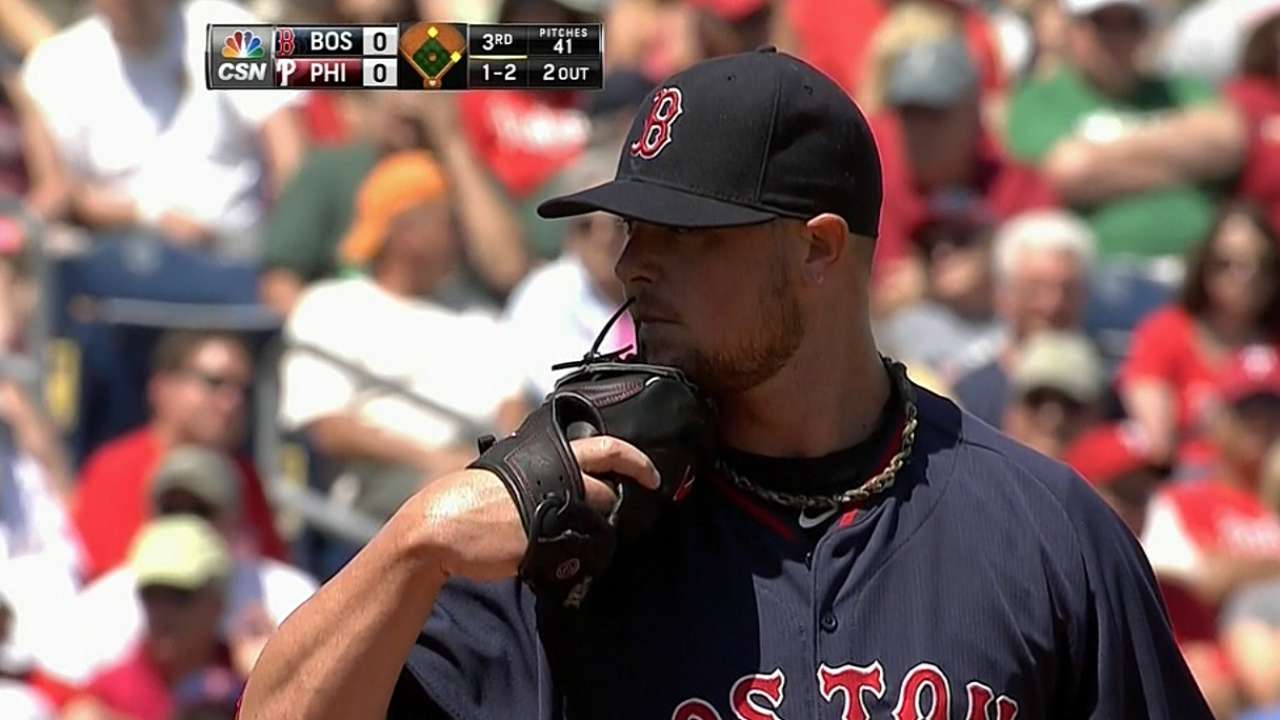 FORT MYERS, Fla. -- With the decision all but official for weeks, manager John Farrell finally announced on Thursday that left-hander Jon Lester will be the Opening Day starter in Baltimore on Monday.
"I know, it is earth-shattering," joked Farrell.
The outing will be Lester's fourth consecutive Opening Day start, the longest such streak by a left-hander in Red Sox history.
In eight seasons with Boston, Lester is 100-56 with a 3.76 ERA.
"He has become a very good pitcher at a young age," Farrell said of the 30-year-old Lester. "For a guy that has made that number of starts for a franchise as storied as this, it speaks volumes."
In three starts this spring, Lester is 1-1 with a minuscule 0.71 ERA. Overall, he's tossed 12 2/3 innings, allowing just one run on seven hits. He's struck out 14 and walked just three.
The Red Sox and Lester have been in contract negotiations this spring and are hoping to have the situation resolved by the time he takes the hill on Opening Day.
"Since the talks have started, he has done a very good job of compartmentalizing it," Farrell said. "He's been able to focus on the task at hand. He's been able to concentrate and maintain his focus. It speaks to his mental strength."
Quinn Roberts is a reporter for MLB.com. This story was not subject to the approval of Major League Baseball or its clubs.