Doubront pleased with final Grapefruit League start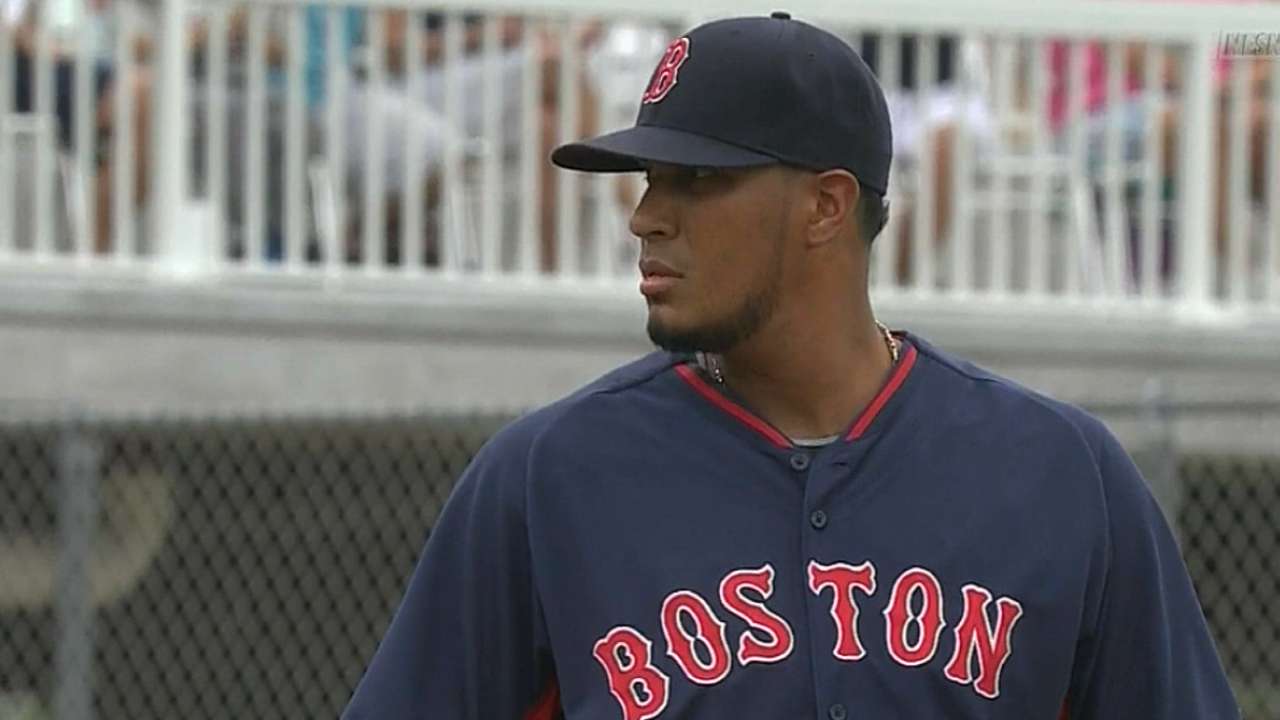 FORT MYERS, Fla. -- After two straight rough outings, Felix Doubront rebounded in the Red Sox's 4-0 win over the Twins on Friday, proving he's ready for the regular season to begin.
The left-hander allowed seven hits and fanned seven over five scoreless innings for his first Grapefruit League victory. It was a drastic change from his past two starts, when he combined to allow 15 runs on 20 hits over eight innings.
"That was my goal, to finish strong. I wanted to start fresh and just work hard," Doubront said. "I needed to have more success in this last start."
Doubront got into trouble in the fourth inning, allowing two leadoff singles. However, he buckled down and struck out the next three batters. The first two hitters also got on in the fifth, but Doubront wiggled out of the jam once again, mowing down three straight batters.
"Today, my fastball and breaking ball were working well. In those tight situations, I really relied on them," Doubront said. "This game was a little difficult. A lot of foul balls and bloopers. They didn't hit the ball too hard. For me, it was a big step after the last outings I had. It was huge for me."
Red Sox manager John Farrell was impressed with the way Doubront used his cutter during Friday's start.
"We want a little bit more efficiency, but he made a number of good pitches that were elusive for him the last time out," said Farrell.
Working on his mechanics for much of the spring, the southpaw finally feels comfortable with the adjustments he's made.
"I think mechanically it was a really good outing," Doubront said. "I pitched like it was a regular-season game and gave it everything I had."
Quinn Roberts is a reporter for MLB.com. This story was not subject to the approval of Major League Baseball or its clubs.