Calm Bogaerts eager for first Opening Day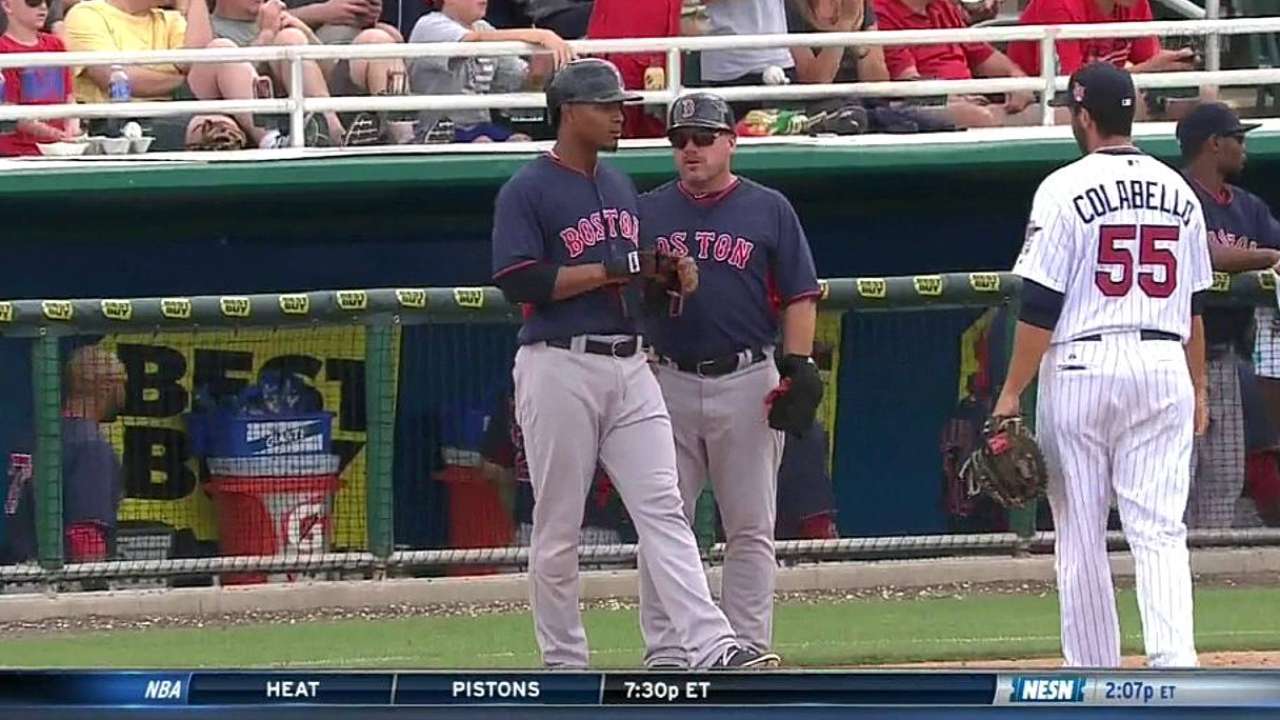 BALTIMORE -- Considering how much Xander Bogaerts contributed to the Red Sox last postseason, it is easy to forget the young shortstop is still going through a series of "firsts." The latest will come Monday, when he plays in his first Opening Day in the Majors.
Bogaerts might come into this season with the most anticipation of any Red Sox rookie since Nomar Garciaparra back in 1997.
"Coming in on the bus today, I was thinking that last year I opened at Double-A and this year I'm in the big leagues," the 21-year-old Bogaerts said. "That's really special right there, from Double-A to the big leagues in one year, and Opening Day, that's pretty good."
After playing in the World Series, Bogaerts is unlikely to be fazed by the electricity of Opening Day. Then again, little seems to rattle him.
"It'll definitely be a game like all the other ones, just a little more excitement to it on the first day of the year," Bogaerts said. "I'll definitely be excited for tomorrow."
If Bogaerts had a different kind of personality, the Red Sox might worry more about his ability to tune out all the hype that surrounds him.
"I don't think anyone has greater expectations than Xander, himself. He's had a very productive Spring Training," manager John Farrell said. "I think he's come into the start of this season in a good place from a confidence standpoint, particularly from the offensive side. He's had a lot of work with [Brian Butterfield].
"He's swung the bat very well in this last week of camp. But as we've seen, he takes everything in stride, and whether he's dealing with things internally, he doesn't show them to you. We do have some conversations that take into account some of the things he's going to be thrust into. He takes everything with a smile and shows you that everything is under control."
Ian Browne is a reporter for MLB.com. Read his blog, Brownie Points, and follow him on Twitter @IanMBrowne. This story was not subject to the approval of Major League Baseball or its clubs.