Capuano making smooth transition to bullpen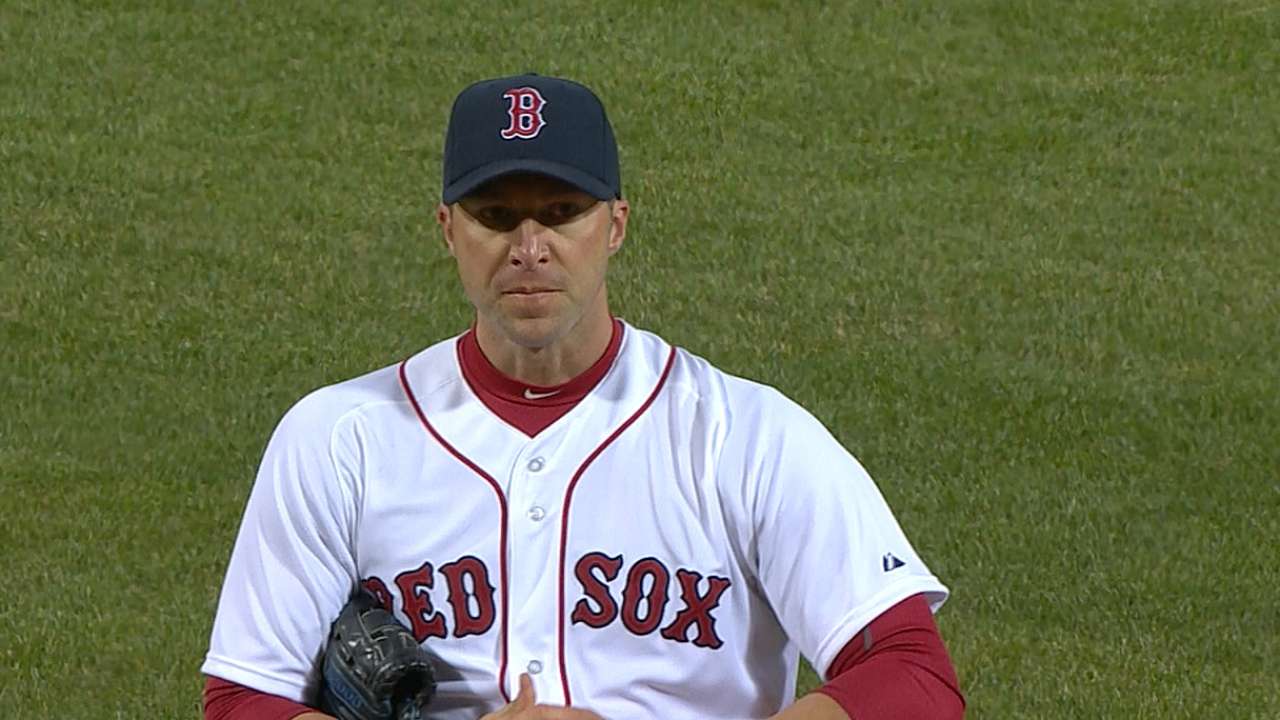 BOSTON -- After serving almost exclusively as a starter throughout his career, it was fair to wonder how Chris Capuano would adapt to life in the bullpen.
Thus far, the lefty has provided highly encouraging signs for the Red Sox.
Not merely a long man, but someone whom manager John Farrell has trusted in a setup role, Capuano pitched three times over Boston's first seven games, giving up no earned runs over four innings.
"It probably goes back to his veteran status," Farrell said. "He knows what work is needed to get ready to come into a game when he's not starting. He's an extremely intelligent guy, and we saw, in getting to know him in Spring Training, he reads swings very well, his pitch selection has been pretty spot-on in terms of disrupting hitters' timing, and he's not just a multi-inning guy, evident by matching up [Monday] night in the eighth inning."
In Monday's game, Capuano induced Prince Fielder to hit into a critical double play, with the Red Sox leading by just a run at the time.
"I've just been trying to stay in a good routine, so that I stay sharp and I'm ready to go every day," Capuano said. "I'm just trying to watch the other guys out there and learn from them."
Koji Uehara, as it turns out, has been invaluable for Capuano to watch.
"I actually love watching Koji, how he goes about his business, as someone who's not overpowering but has really been dominant in a late-inning role," said Capuano. "I just try to watch these other guys out there and try to learn their routine."
Starters operate with more of a hitter-to-hitter game plan, while a reliever has to consistently pound the strike zone.
"You have to keep an aggressive mindset," Capuano said. "That's what I'm trying to do. I'm just trying to attack the glove and hit my spots and stay aggressive."
Ian Browne is a reporter for MLB.com. Read his blog, Brownie Points, and follow him on Twitter @IanMBrowne. Quinn Roberts is a reporter for MLB.com This story was not subject to the approval of Major League Baseball or its clubs.