Pierzynski heating up after slow start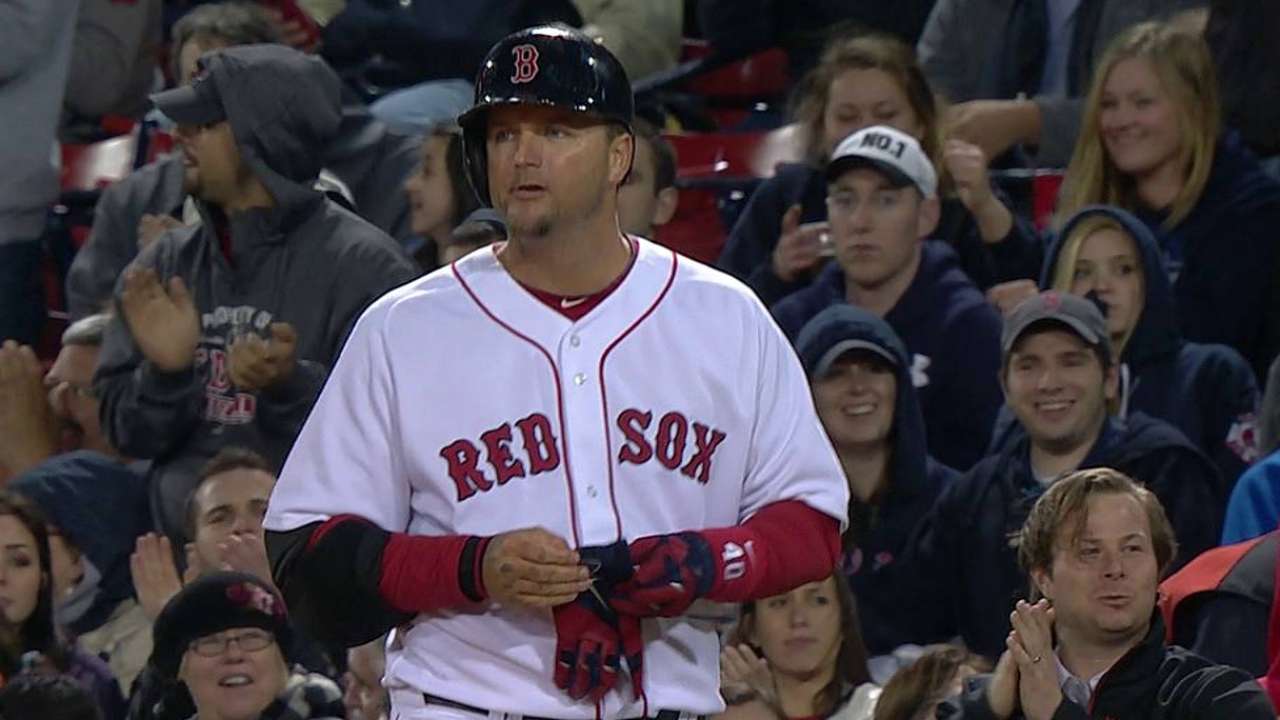 BOSTON -- After breaking out of his slow start with three hits in Monday's win over the Rangers, A.J. Pierzynski admits he was pressing a bit.
"You can't really explain it unless you play baseball," said Pierzynski. "You don't understand what kind of goes through people's minds when you're playing, but there's a lot going on. I'm just happy to contribute and help the team win the game. Sometimes when you try to do too much, you try to do things you're not capable of, instead of letting things happen."
Pierzynski backed up Monday's effort with another three-hit game in Tuesday's 10-7 loss to the Rangers, going 3-for-4, driving in a run and scoring twice.
When manager John Farrell called for a hit-and-run early in Monday's game, Pierzynski slapped a single to left.
"I was actually happy John put on the hit-and-run on the first pitch in my first at-bat, because it kind of just let me relax," said Pierzynski. "I knew I had to do something to help the team, and it worked out."
With Pierzynski joining a World Series championship team that has much of the roster from last season intact, it's understandable he would be eager -- perhaps too eager -- to show his own worth.
"It's been a rough, long week, a frustrating week," said Pierzynski. "It's a new day every day. Good thing about baseball, you always get a chance either later in the game or the next day."
Pierzynski had two hits in his first 16 at-bats with Boston before Monday's game.
However, he had received credit for doing a good job handling the pitchers, in particular John Lackey, who is off to a solid start with Pierzynski as his batterymate.
"He has a lot of experience," said Lackey. "I've faced him a ton of times, so he knows what I've got, and he likes to be aggressive, and I like to be aggressive, so we work well together, for sure."
Ian Browne is a reporter for MLB.com. Read his blog, Brownie Points, and follow him on Twitter @IanMBrowne. Quinn Roberts is a reporter for MLB.com This story was not subject to the approval of Major League Baseball or its clubs.