Napoli in lineup for matinee despite sore knee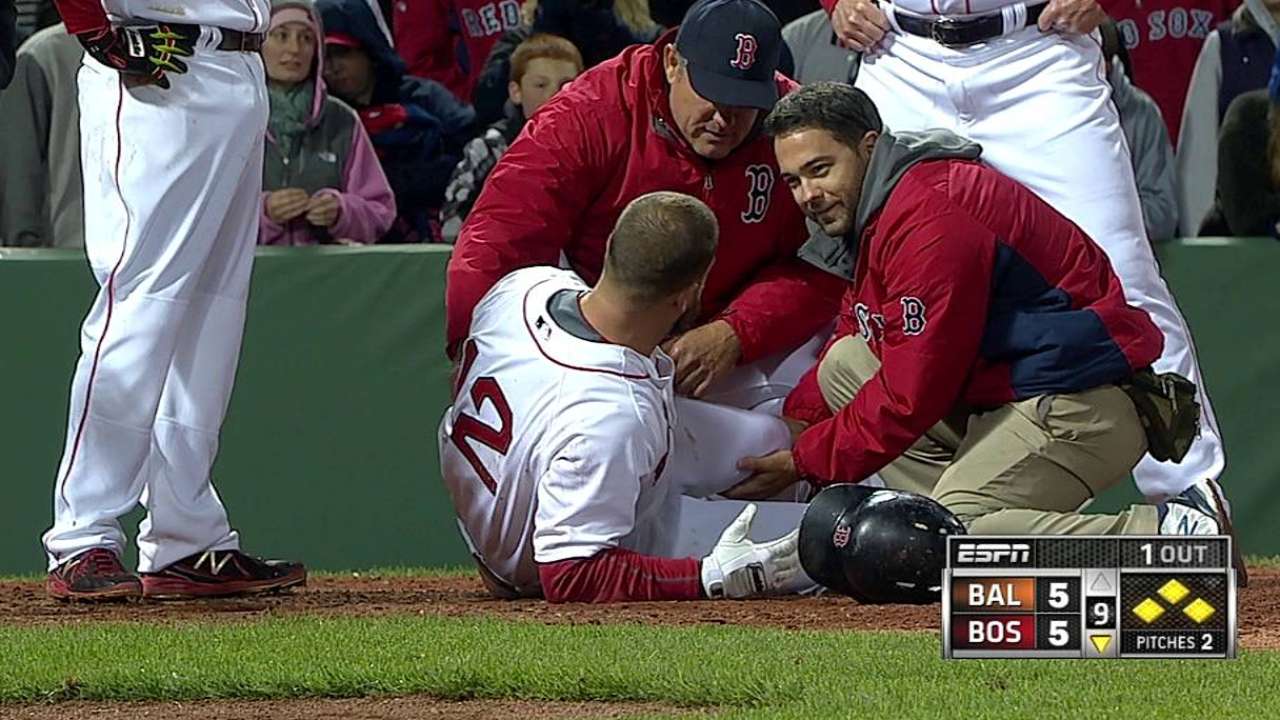 BOSTON -- After a good night's sleep -- which took place within the confines of the clubhouse at Fenway Park -- Mike Napoli was right back in the lineup for Monday morning's Patriots' Day contest against the Orioles.
This comes after Napoli was hit in the left kneecap by a pitch in the ninth inning of Sunday's thrilling 6-5 victory.
With an 11:05 a.m. ET game on Monday, Napoli, starter Clay Buchholz and John Lackey all spent the night in the sleep room that was installed into the clubhouse in the last couple of years.
"That's why it's there," said manager John Farrell. "They're taking advantage of it."
Considering Napoli's importance to the lineup, the Red Sox were fortunate he was able to shake off the injury.
"A little sore, but ready to go," Farrell said of Napoli. "So he and a couple of other guys spent the night here with the quick turnaround. But yeah, we're at full strength, ready to go today."
At first, it looked as if Napoli had been seriously hurt.
"Well the way he went down, it didn't look promising," said Farrell. "You could hear it from the dugout. It was clearly on the bone. But once he got some feeling back, while the soreness is there, he was good to continue. We were somewhat anxious to see how he was going to respond this morning. Walking around after the game last night, he was mobile. It remained loose. So while there's some soreness, he's still ready to go."
Ian Browne is a reporter for MLB.com. Read his blog, Brownie Points, and follow him on Twitter @IanMBrowne. This story was not subject to the approval of Major League Baseball or its clubs.