Gomes gets nod in left vs. Tanaka over struggling Nava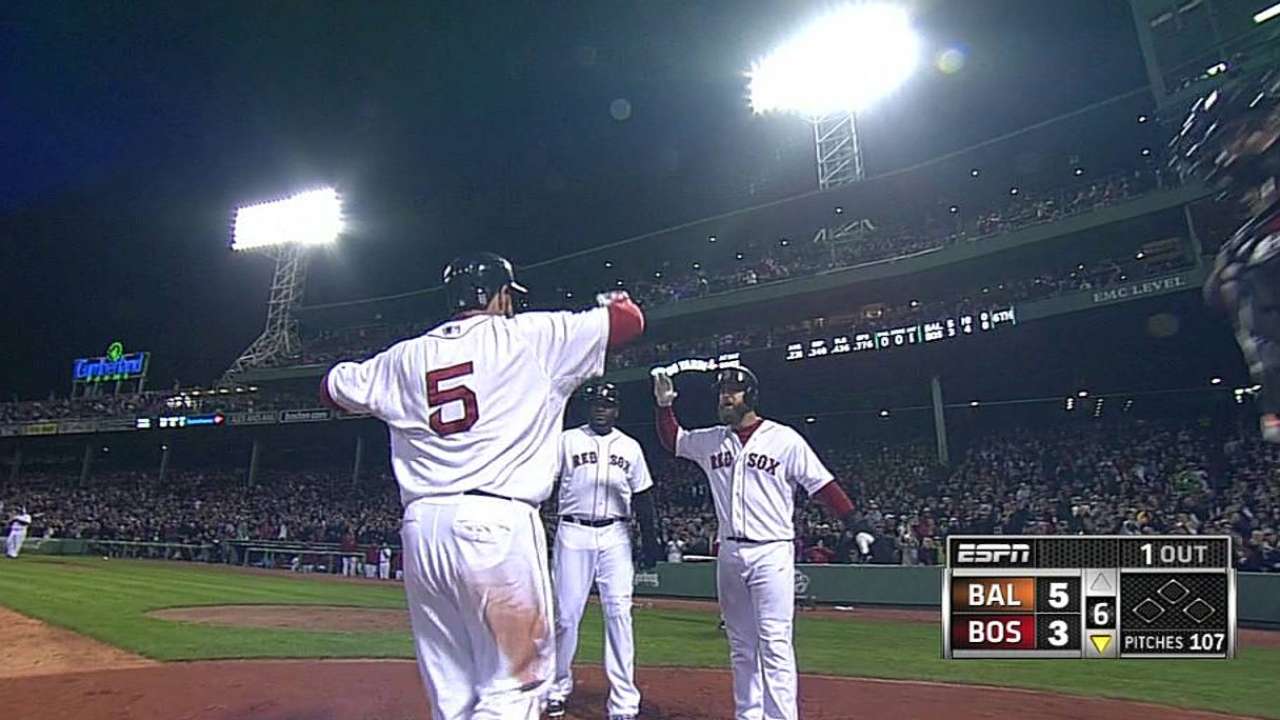 BOSTON -- In a lineup move reminiscent of last October, Jonny Gomes started in left field on Tuesday night against the Yankees, even though right-hander Masahiro Tanaka was on the mound.
For the most part over the past two years, Daniel Nava has been the primary option against righties.
However, Nava has struggled coming out of the gate this season, hitting .149 with two homers, three RBIs and a .240 on-base percentage.
"I don't think there's a whole lot of difference between righties and lefties against this guy," said Red Sox manager John Farrell. "He's a very talented pitcher. Jonny has been putting up a lot of quality at-bats of late. I know the easy target is going to be, 'Why is Daniel Nava not in this game tonight?' Well, we're trying to get him going offensively and Jonny gives us a little bit more of that right now."
What differences have the Red Sox noticed with Nava after having career year in 2013, when he hit .303 with 12 homers and 66 RBIs.
"He's probably swung the bat a little bit more earlier in counts than we've seen in the past, and that might be some reflection of the current level of confidence," said Farrell. "When he's squared up some balls, he hasn't seen the fruits of that too much. Like all players, they go through a little bit of a peak and valley and we're trying to get him out of that right now. Fundamentally, I can't say it's any one thing that he's breaking down from a swing mechanic standpoint."
Ian Browne is a reporter for MLB.com. Read his blog, Brownie Points, and follow him on Twitter @IanMBrowne. Quinn Roberts is a reporter for MLB.com. This story was not subject to the approval of Major League Baseball or its clubs.