To spare bullpen, Carp pitches inning of relief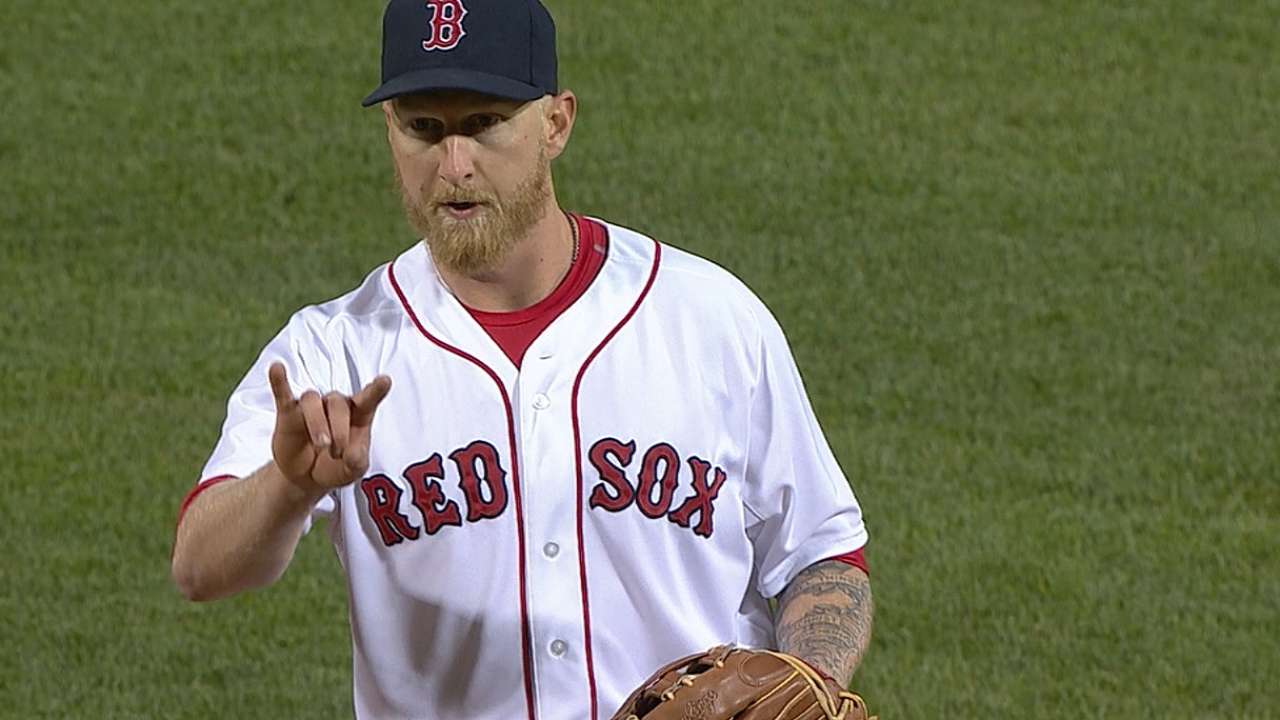 BOSTON -- Mike Carp is known for his versatility as a Major League player. However, it reached a new level in Thursday's 14-5 loss to the Yankees at Fenway Park.
With the Red Sox bullpen taxed after pitching 5 1/3 frames, Carp strolled out of the Red Sox's bullpen to pitch the ninth inning. It marked the first pitching appearance of his professional career.
"[Bench coach] Torey [Lovullo] came up to me when I was down hitting in the cage and asked me if I'd be willing to do it," Carp said.
"It was a cool experience. It is every little kids dream. It was a tough game to go into, but it was good to save our bullpen an inning."
Fans cheered as Carp made his way to the mound. He was then greeted by catcher David Ross, who gave him the rundown of signs for pitches.
Carp threw mostly knuckleballs in the inning, but he mixed in an occasional fastball, which topped out at 83 mph. He threw 38 pitches, 15 for strikes.
In total, Carp faced seven hitters, allowing one run, while walking five batters.
The highlight of Carp's outing came when he got Brian McCann, the second batter of the inning, to ground into a 6-5-3 double play.
"It was cool to get it right off the bat," Carp said. "I thought things were going to turn out better than they did. I got a couple of swings and no one hit the ball hard. I did my job."
For a player who last pitched in high school, Carp looked quite comfortable on the mound.
"I'd prefer to hit no matter what, so I'm never going to take it up," Carp said. "It was a cool experience to add to the resume."
Ian Browne is a reporter for MLB.com. Read his blog, Brownie Points, and follow him on Twitter @IanMBrowne. Quinn Roberts is a reporter for MLB.com. This story was not subject to the approval of Major League Baseball or its clubs.