Sox feature full lineup with Middlebrooks' return
Third baseman back after spending three weeks on DL with calf strain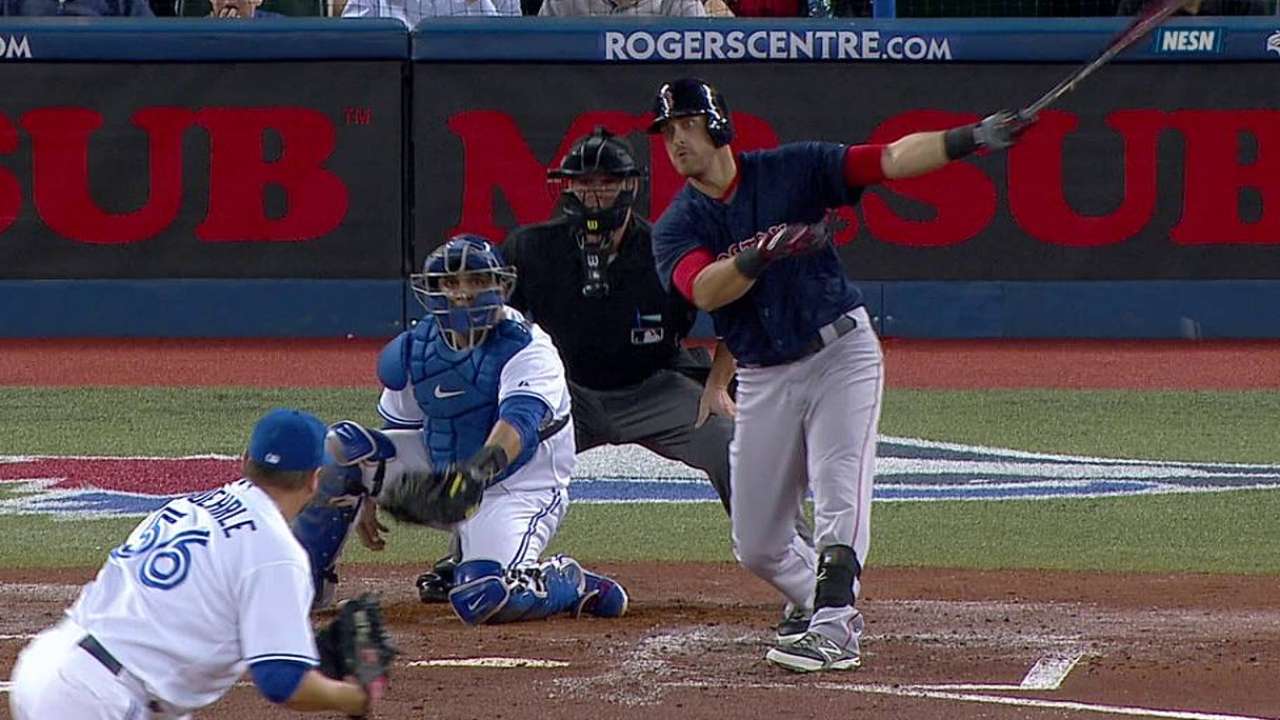 TORONTO -- Red Sox third baseman Will Middlebrooks was activated off the disabled list for Friday's series opener against the Blue Jays, batting out of the No. 8 spot in the lineup.
Middlebrooks, who went 0-for-10 during a three-game rehab stint at Triple-A Pawtucket, appeared in his first Major League game since April 4 against the Brewers. The 25-year-old was sidelined for three weeks with a calf strain. In his first at-bat Friday, he hit an RBI single to center field off Blue Jays lefty Mark Buehrle, scoring Xander Bogaerts.
"To get him back gives us not only another power bat in the bottom third of our order, but we get back to the full complement of players we anticipated in Spring Training," manager John Farrell said.
With Middlebrooks and right fielder Shane Victorino back, the Red Sox featured a full lineup Friday for the first time this season. Victorino played his first game of the season in Thursday's loss to the Yankees.
"He's a power right-handed bat who was swinging the bat well before his injury," Farrell said of Middlebrooks. "He continues to develop as a defender, is young, athletic and really lengthens out our lineup with the ability to drive the ball out of the ballpark."
Middlebrooks hit .231 with one homer and an .872 OPS in four games before sustaining the calf injury.
Chris Toman is a contributor to MLB.com. This story was not subject to the approval of Major League Baseball or its clubs.