Blue Jays middle infielder Diaz gets World Series ring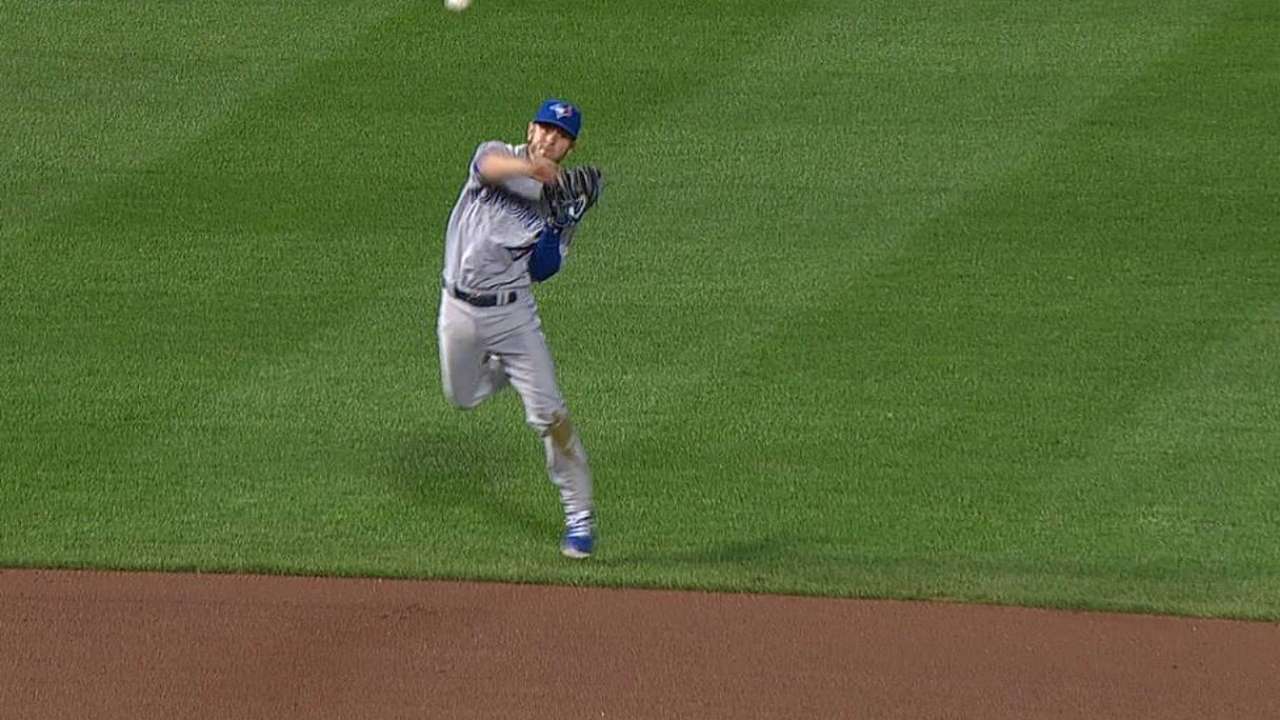 TORONTO -- Prior to Saturday's contest, Blue Jays backup middle infielder Jonathan Diaz was presented with his Major League dream.
Diaz, who appeared in five games with Boston last season and has played just 23 Major League games entering Saturday, was given a World Series ring by Red Sox manager John Farrell. Assistant general manager Mike Hazen and third-base coach Brian Butterfield were also present when the 29-year-old Diaz collected the hardware.
"It's crazy. I keep saying the same thing to everyone else, but it doesn't feel real, it feels like a dream," Diaz said. "I was grinding it out in the Minor Leagues for a long time and then I got a week up in the big leagues and now I have a ring.
"There are guys who have played 10-plus years who don't have rings. It doesn't make sense, but it's very special."
Diaz, who was flaunting the ring prior to the game, said it was good to catch up with his former teammates. Although he didn't put much time in as a member of the Red Sox, he said he knew the 2013 club had something special. He's also thankful they chose to give him the diamond-encrusted ring, which features the Red Sox logo on the front and the Boston "B" on the side.
"It's hard to accomplish and I really appreciate it, they didn't have to give me a ring," he said.
Diaz spent parts eight seasons in the Minors before making his Major League debut with the Red Sox last June.
Chris Toman is a contributor to MLB.com. This story was not subject to the approval of Major League Baseball or its clubs.