Pierzynski gets different view of longtime batterymate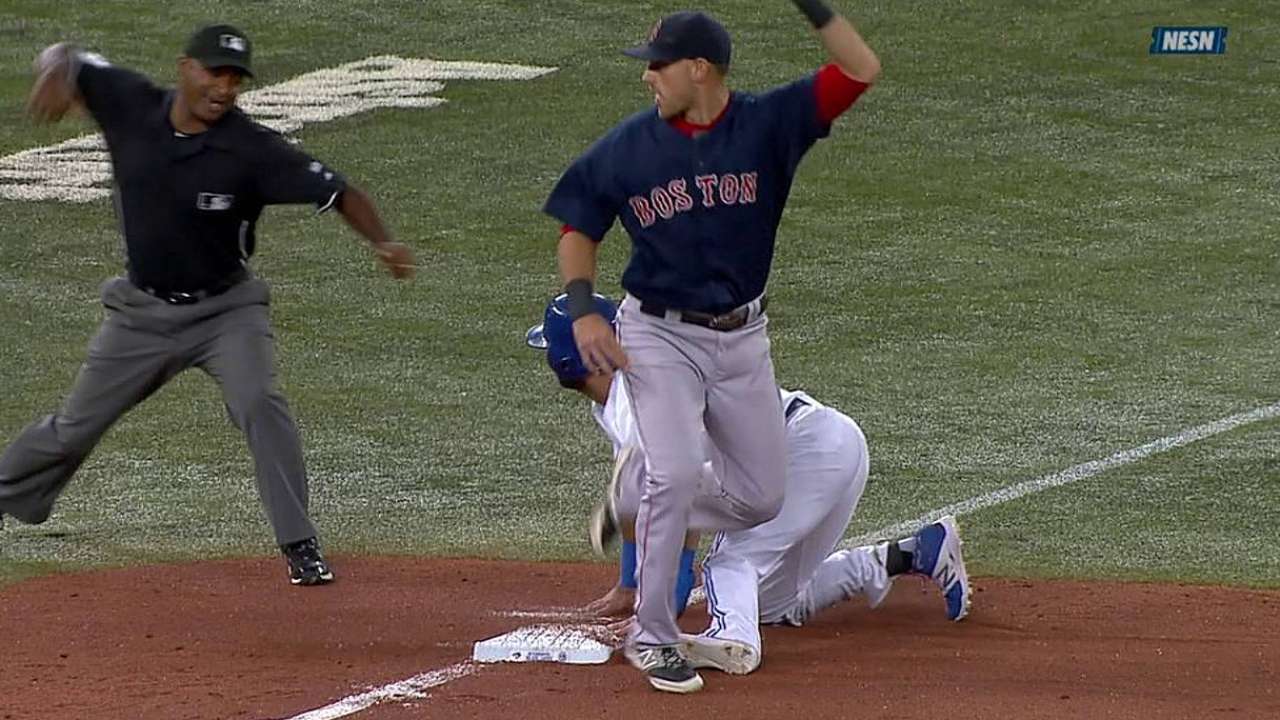 TORONTO -- A.J. Pierzynski is quite familiar with catching left-hander Mark Buehrle, as the two were teammates with the White Sox for seven years. Hitting against him, however, is another story.
That's why when the former batterymates faced off against each other in Boston's 8-1 win over the Blue Jays on Friday night, Pierzynski was left with a strange feeling. He was used to seeing Buehrle throw from behind the plate, not the batter's box. The last time Pierzynski had faced Buehrle before Friday's game was in 2003.
"It was really weird to go out there and see him," Pierzynski said. "He wouldn't even look at me, which was kind of weird. I was trying to get his attention because he wouldn't even look at me."
Pierzynski knows Buehrle as well as anyone in the game. But knowing Buehrle and understanding how he's going to attack are two completely different things.
Buehrle, a 15-year veteran, is known to rarely, if ever, shake off his catcher, which makes him a difficult opponent to prepare for, Pierzynski said. That's why despite being knowledgeable when it comes to Buehrle's repertoire, Pierzynski was unable to provide much help to his Red Sox teammates prior to the contest.
"He's so unpredictable because he's not a typical pitcher that has a scouting report, he just throws whatever the catcher puts down," Pierzynski said. "You almost have to have a better scouting report on the catcher than you do on Mark."
Whatever report Pierzynski had on Buehrle appeared to work out just fine. The catcher hit a sacrifice fly, lined out, and ripped a leadoff single against Buehrle in three trips to the plate. Pierzynski finished the contest with three hits and two runs scored, bumping his average to .274 on the season.
Chris Toman is a contributor to MLB.com. This story was not subject to the approval of Major League Baseball or its clubs.