Farrell at a loss over Tazawa's issues with Toronto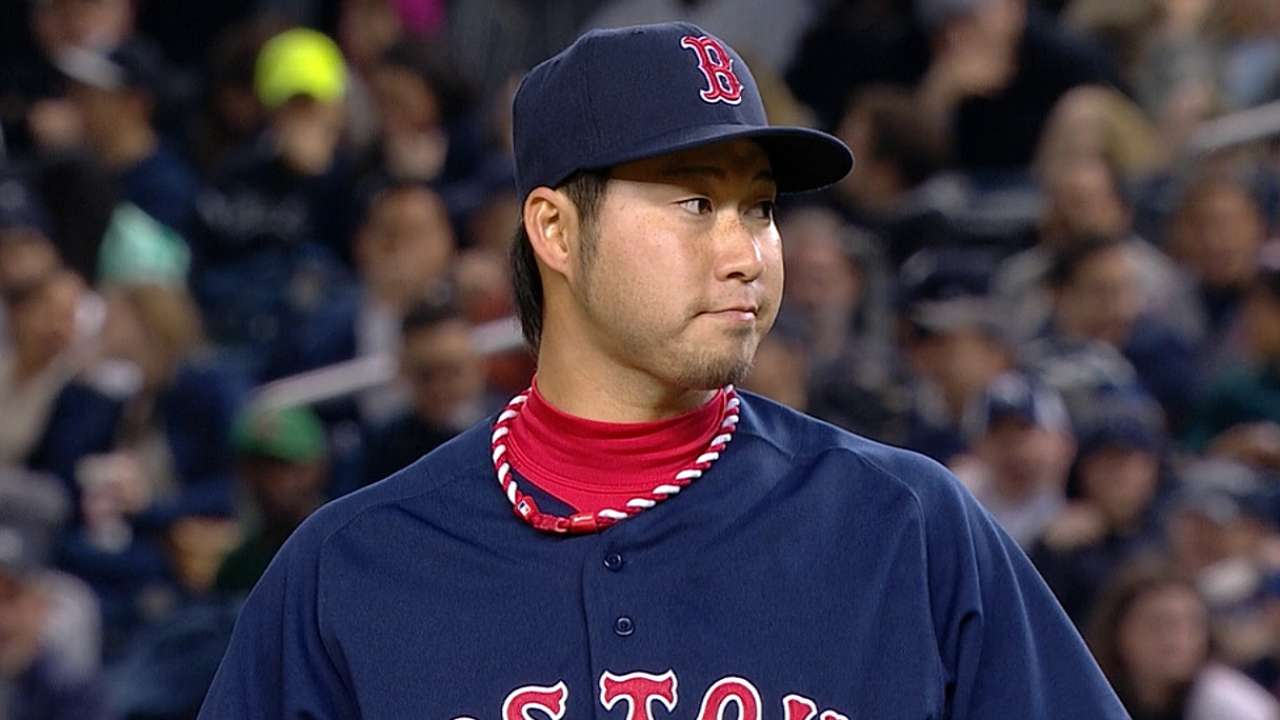 TORONTO -- Red Sox reliever Junichi Tazawa continues to struggle against the Blue Jays.
Tazawa, who surrendered six homers to Toronto over eight innings last season, allowed two runs, including a massive solo shot to Juan Francisco in the eighth inning of Saturday's 7-6 win.
While Tazawa is a valuable piece of Boston's bullpen as the setup man, manager John Farrell said the numbers cannot be ignored. As a result, if the Red Sox found themselves ahead late in Sunday's game, Farrell said he might elect to turn to someone else.
"We can't turn our back to the success [Toronto] has had against him," Farrell said. "They see him well and have squared up a number of pitches against him. They are a very good fastball-hitting team.
"He's available. That's not to say we wouldn't go to him, but we'll see how today unfolds."
Farrell said the club has poured over video to find something that could help explain Tazawa's troubles against Toronto, but has largely come up empty-handed. Tazawa doesn't appear to be tipping pitches and, if anything, it could be a psychological thing, Farrell said.
"As a former pitcher, there is always teams you know that you didn't fare too well against," he said. "I can't say that takes away from his overall stuff, but he might face this team a little differently."
The Red Sox also wanted to avoid using closer Koji Uehara in Sunday's contest. Uehara has been dealing with shoulder stiffness and worked a four-out save Saturday. He allowed his first run of season when Jose Bautista took him deep to lead off the ninth.
"If we can stay away from him, that would be ideal," Farrell said.
Chris Toman is a contributor to MLB.com. This story was not subject to the approval of Major League Baseball or its clubs.