Bogaerts, Bradley a work in progress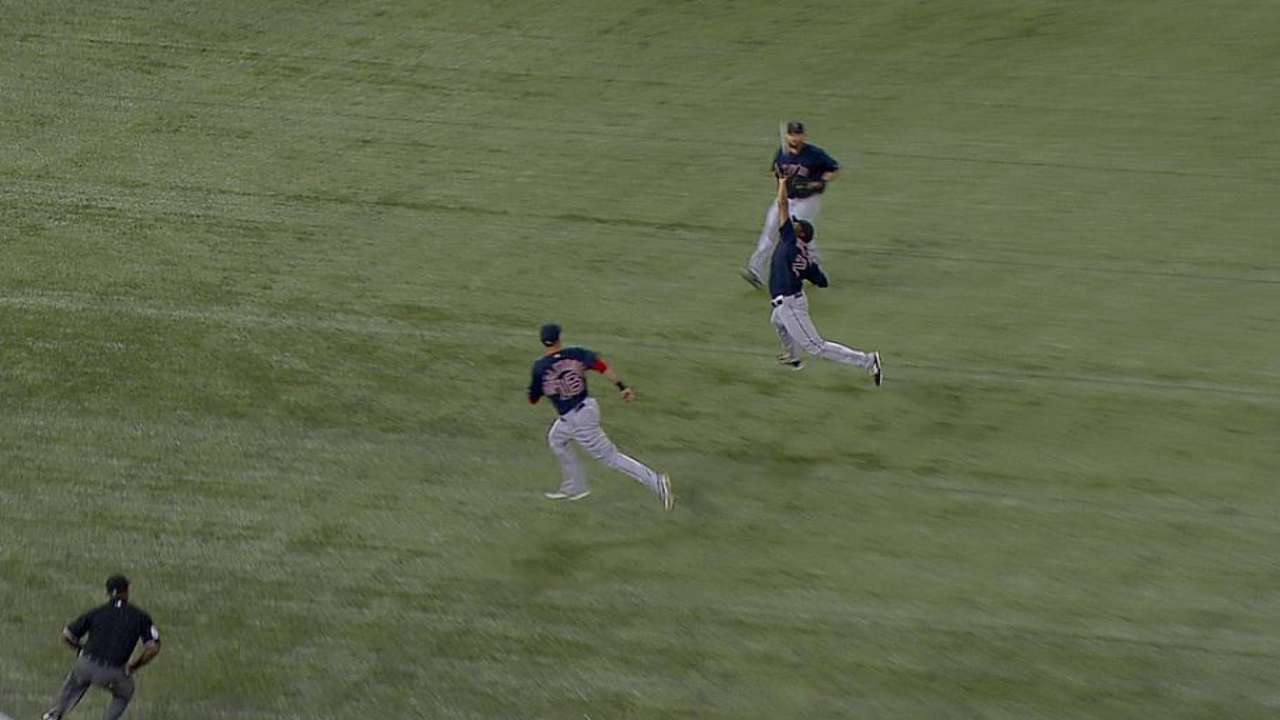 BOSTON -- By going with two rookie starting position players for the first time in more than a decade, the Red Sox were prepared for some of the inconsistency they are getting.
Xander Bogaerts has been a solid performer on offense, while displaying inconsistency at shortstop. The opposite has been true of Jackie Bradley Jr.
"Well, defensively, he's certainly solidified the middle of the outfield there for us," manager John Farrell said of Bradley. "His reads and his routes are spot on. He gets an outstanding jump on some balls that are squared up into the gap."
But what about the offense? Bradley had a .230 average heading into Tuesday's game.
"Offensively, I think he's showing some signs of a more consistent approach, particularly with how it's been well-documented on how opposing pitchers are trying to attack him," Farrell said, referring in particular to pitchers pounding the left-handed hitter on the inner half of the plate.
"He's done some things to recognize it, to keep himself inside the baseball and use the whole field a little bit more. That was the case up in Toronto, and yet as he faces starting pitchers for the first time, it's more knowledge for him to keep in the back of his mind how they're looking to attack him."
Bogaerts, playing the critical position of shortstop, has made three errors while also being unable to capitalize on some other plays.
Bogaerts continues to do plenty of extra work with infield instructor Brian Butterfield, which leaves Farrell with confidence that there should soon be some improvement.
"Well, the continued work that he does with Butter, that's the one thing he can control," said Farrell. "The more experience he gets out there, and the ability to read swings, particularly against our starters, and our pitchers, as he gets familiar with all that is involved, there'll be a more ready ability to anticipate as that pitcher is locating to certain sides of the plate and begin to read some of those swings."
Ian Browne is a reporter for MLB.com. Read his blog, Brownie Points, and follow him on Twitter @IanMBrowne. This story was not subject to the approval of Major League Baseball or its clubs.