Off to slow start, Red Sox need to heat up at home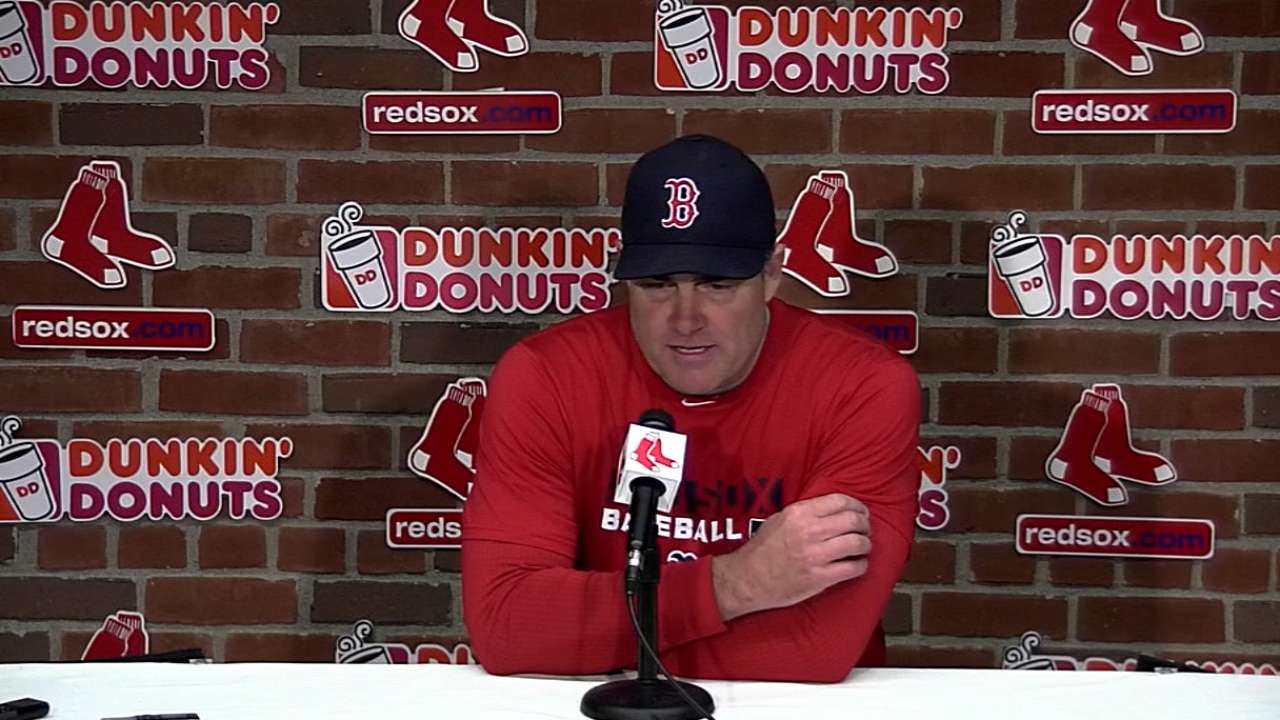 BOSTON -- One of the hallmarks of all the contending Red Sox teams in recent memory was the ability to dominate at Fenway Park. In the early stages of 2014, manager John Farrell's team has lacked that invincibility, losing eight of the first 13 home games.
Perhaps this eight-game homestand, which kicked off Tuesday night against the Rays, will be a turning point.
"It comes down to our starters setting the tone for that," said Farrell. "And yes, we'd certainly like to perform better than we have here in Fenway."
The weather hasn't helped. Tuesday was another chilly evening, not exactly conducive to hitting the baseball off or over the Green Monster.
In the climate-controlled Rogers Centre in Toronto over the weekend, the Red Sox took two out of three.
"I've never been so happy to go play on turf," said first baseman Mike Napoli. "It was nice being able to sweat. But we're back out here tonight and it's going to be pretty cold, but it's something both teams have to deal with."
The one thing the Red Sox do have going for them is much-improved health. For the first homestand this season, the Red Sox have their full starting nine, including both Shane Victorino and Will Middlebrooks.
"The most important thing is that our lineup gets lengthened out," said Farrell. "To have Will in that bottom third, that presents a threat, that power threat. He was swinging the bat well before the injury. He came back and swung the bat well the series in Toronto. I think more than anything, it doesn't allow for that potential breather by a starting pitcher once they get through or into that bottom third of the order. We've done a better job of late with quality at-bats up and down the lineup, and [I'm] looking for that to continue."
Victorino had just two hits in his first 15 at-bats, but everyone knows what his return means to the team.
"It's nice. Vic's still kind of going through his Spring Training phase," said Napoli. "He's been out for a month. When he starts going, our lineup will be a lot better."
Ian Browne is a reporter for MLB.com. Read his blog, Brownie Points, and follow him on Twitter @IanMBrowne. This story was not subject to the approval of Major League Baseball or its clubs.