Red Sox to enter May with improved health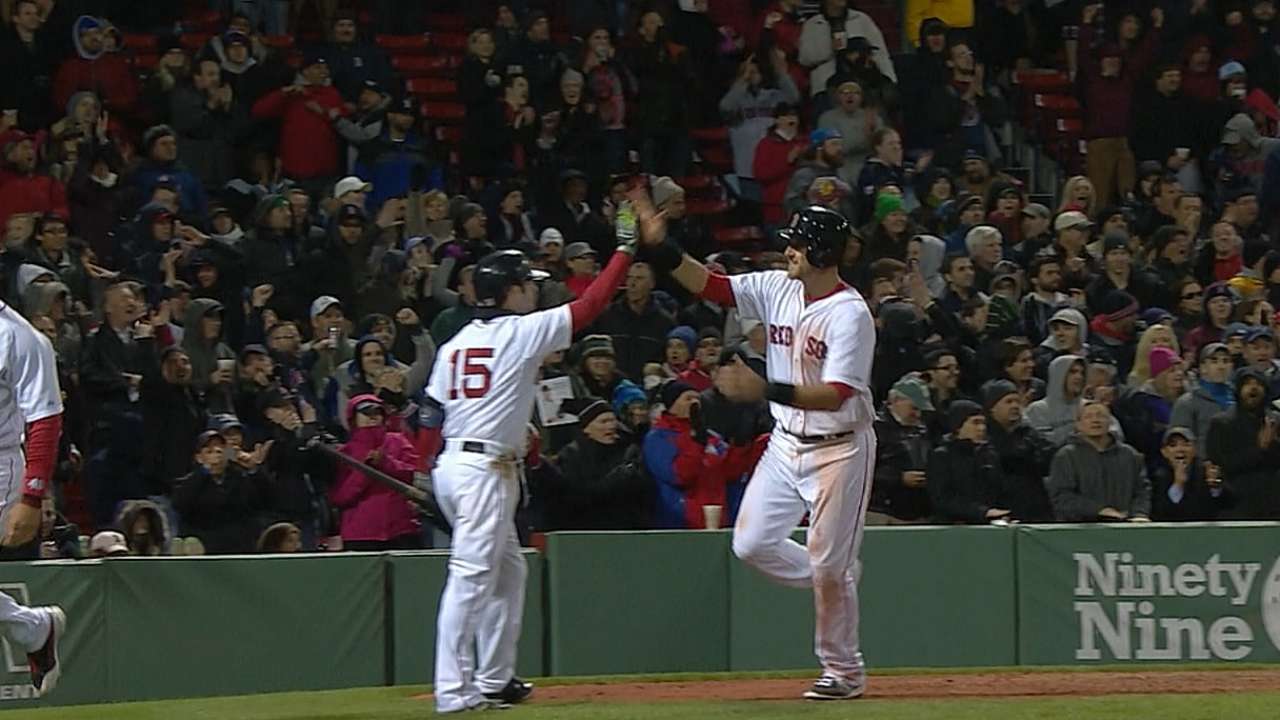 BOSTON -- For the Red Sox, a disjointed first month of their season ended with a rainout.
But as the defending World Series champions prepared for a day-night doubleheader set for Thursday, the first day of May, they did so with the belief they were on the right track.
"Moving in the right direction," manager John Farrell said. "We finished up the month in a positive way, both in terms of health and more consistent offensive approach. We've gone through a number of challenges both performance-wise, health that kept us from being full strength for most of the month. While the win/loss record is less than we would hope for, we're moving in the right direction."
The Red Sox have a 13-14 record after winning three of their first four games, and they are just 2 1/2 games behind the Yankees in the American League East.
"This first month is one of those months where a lot of things happened, but I think it was OK," Red Sox slugger David Ortiz said. "I don't think it was that bad -- it could be worse. We kind of evened things out. If you look at this division, pretty much everyone's in the same boat. Everybody got stronger this offseason, everyone has a better team, so it's not like it's going to be easy."
It does get a little easier for the Red Sox now that Shane Victorino and Will Middlebrooks are back from the disabled list.
"Definitely, those guys are some of the secret weapons we've got, and they always help us out to win games and make the team better definitely; of course they're going to put the team in a better [position]," Ortiz said.
Ian Browne is a reporter for MLB.com. Read his blog, Brownie Points, and follow him on Twitter @IanMBrowne. This story was not subject to the approval of Major League Baseball or its clubs.