Red Sox give Napoli some needed rest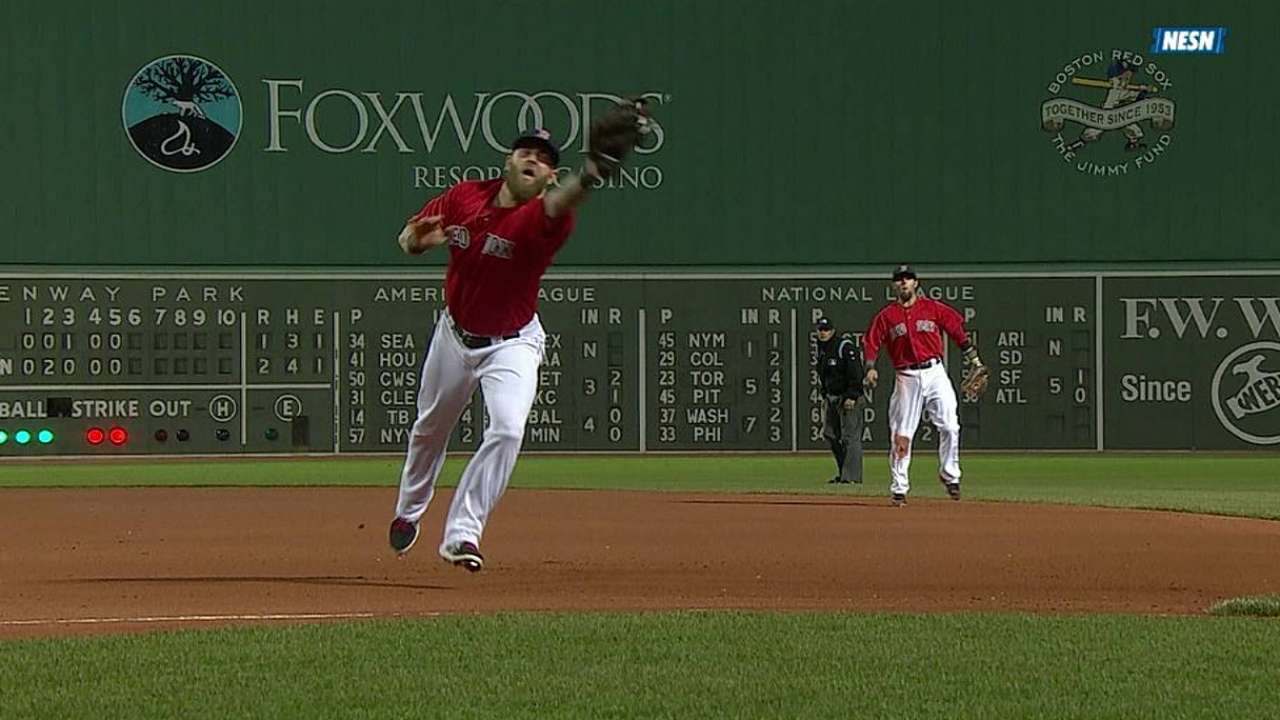 BOSTON -- A constant in the middle of the Red Sox's order this season, Mike Napoli got a much needed breather for Sunday's game against the A's.
It marked just the third time this season that Napoli wasn't in the starting lineup. He's still dealing with discomfort after dislocating his left ring finger on April 15 against the White Sox.
"He's still trying to get over some of the things he's been banged up with, so with today and then tomorrow's off-day, hopefully we can get further ahead of it," said Red Sox manager John Farrell.
With Napoli out of the lineup, Mike Carp hit in the No. 4 spot and played first base, while catcher A.J. Pierzynski found himself in the five hole.
"With Mike getting a day off in the four hole, you look to matchup -- and we anticipate the usage of their bullpen," Farrell said. "It is maybe some forward thinking on our part with situations that might come along. Those factors are heavily weighed."
Even though Napoli continues to deal with the injury, getting his finger taped after every at-bat, he's still maintained a high level of consistency.
Napoli has been reached base in a career-high 26 straight games, which is the second-longest streak in the Majors.
"It speaks to his pain threshold, which is obviously high," Farrell said. "The one thing that is extremely noticeable is his two-strike approach. He's cut down his swing and stayed under control, without sacrificing too much power. It has translated into the on-base [percentage] and the overall average."
Napoli did enter the game as a defensive replacement in the ninth inning of Sunday's 3-2 loss, but did not have an at-bat.
Quinn Roberts is a reporter for MLB.com. This story was not subject to the approval of Major League Baseball or its clubs.