Local woman named club's Honorary Bat Girl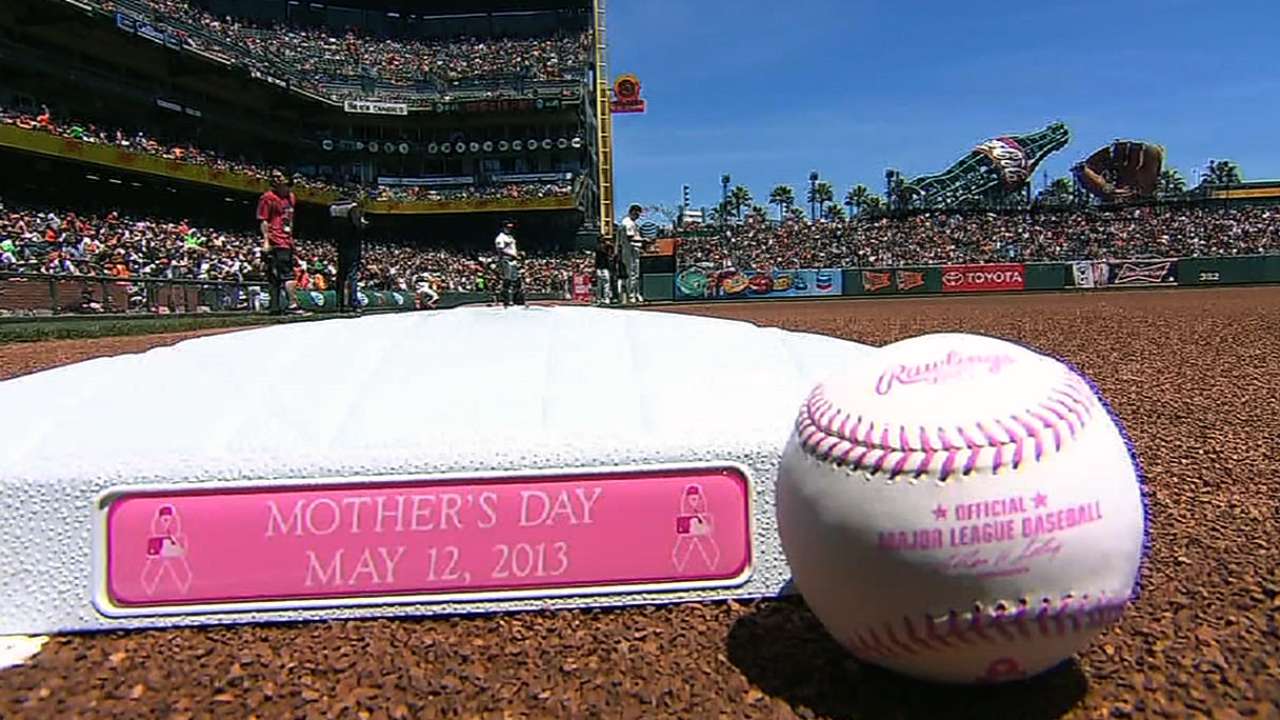 BOSTON -- Barbara Knox of Braintree, Mass., was announced as the Red Sox's 2014 Honorary Bat Girl.
The contest recognizes baseball fans who have been affected by breast cancer and who demonstrate a commitment to eradicating the disease.
A diehard Red Sox fan her entire life, Knox is a sixth grade English teacher at Thayer Academy in Braintree. Diagnosed with breast cancer at the beginning of the 2013-14 school year, she continued to teach while undergoing chemotherapy and radiation, missing only a short period of the year.
Knox was nominated by one of her students, sixth grader Cam Mannion of Braintree.
Since the Red Sox will be on the road on Mother's Day, Knox will take part in pregame activities, be honored during an on-field ceremony and receive pink MLB merchandise with two tickets to the game at a future game at Fenway this month.
On Sunday, players and on-field personnel will wear the symbolic pink ribbon on their uniforms along with pink wrist bands. Commemorative base jewels and dugout lineup cards will also be pink. Games will use a pink stitched Rawlings baseball, the official ball of MLB, as the official game day baseball.
Numerous players will use pink bats and pink Louisville Slugger bats, the official bat of Major League Baseball, will be stamped with the MLB breast cancer awareness logo. Many game-used Louisville Slugger pink bats from Mother's Day games that have been authenticated by MLB will be auctioned exclusively on MLB.com to benefit the fight against breast cancer.
Quinn Roberts is a reporter for MLB.com. This story was not subject to the approval of Major League Baseball or its clubs.