Farrell: Pedroia is 'the guy for us' at leadoff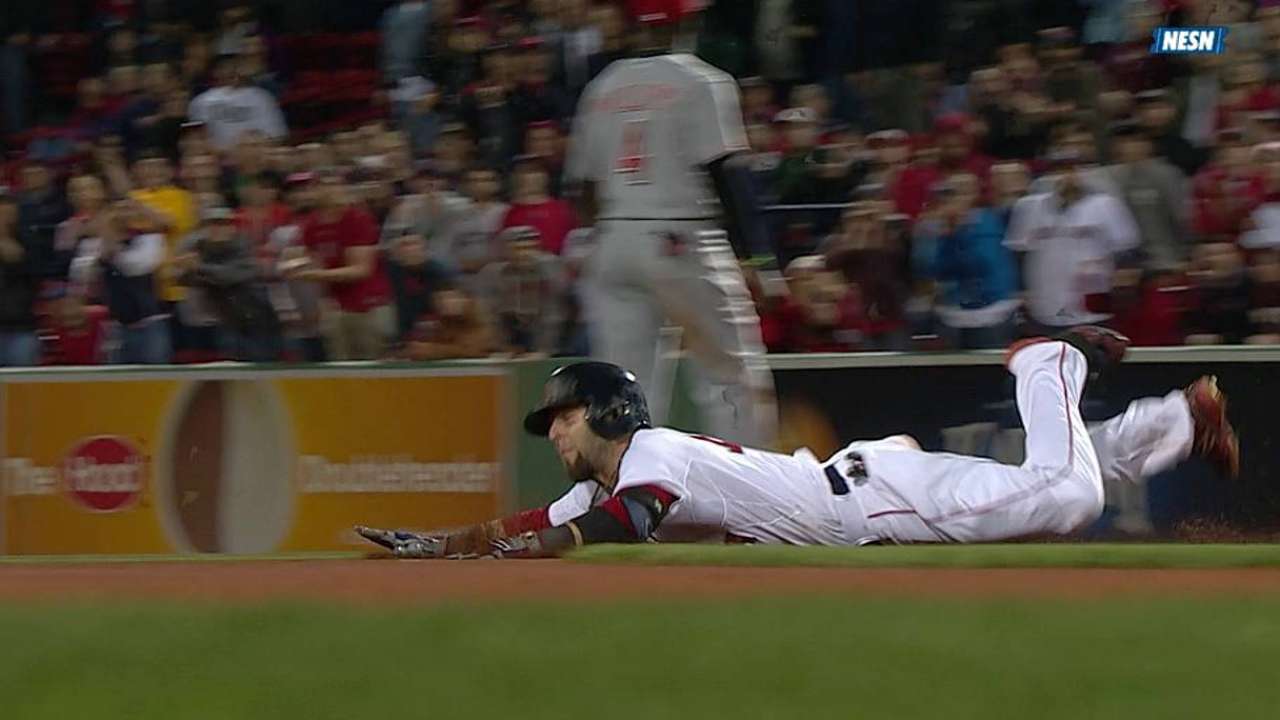 ARLINGTON -- Dustin Pedroia was in the leadoff spot in the Red Sox lineup for the 13th consecutive game Friday, and there are no indications that manager John Farrell will waver from that arrangement anytime soon.

Pedroia hit .288/.383/.423 during the past 12 games in the top spot, after hitting .281/.326/.382 in 20 starts prior to becoming the everyday leadoff man.

"Considering that he's getting on base seemingly a couple times a night, he's set the table for us," Farrell said. "Given the personnel we have, he's the one true legitimate candidate among the group to not only get on base, but to do some things, to set the table for not only [Shane Victorino] behind him, but certainly David [Ortiz] and Mike [Napoli]. Where we are, he's the guy for us."

Farrell said Pedroia didn't "mention any reservations" when the manager asked him to hit leadoff.

"I just asked if he was open to it," Farrell said. "Dustin's all about what we are as a team and doing whatever he can to best suit our needs and to impact the game in a positive way. He's the ultimate unselfish player. Given our need, he was more than open to do it. There was no time limitation on this. We're going to put the best combination of personnel that we have available to us on the field."

For his career, Pedroia has started 612 games in the No. 2 hole and 229 hitting third. Friday's start was his 103rd at leadoff.
Dave Sessions is a contributor to MLB.com. This story was not subject to the approval of Major League Baseball or its clubs.