Victorino healthy but still no switch in his swing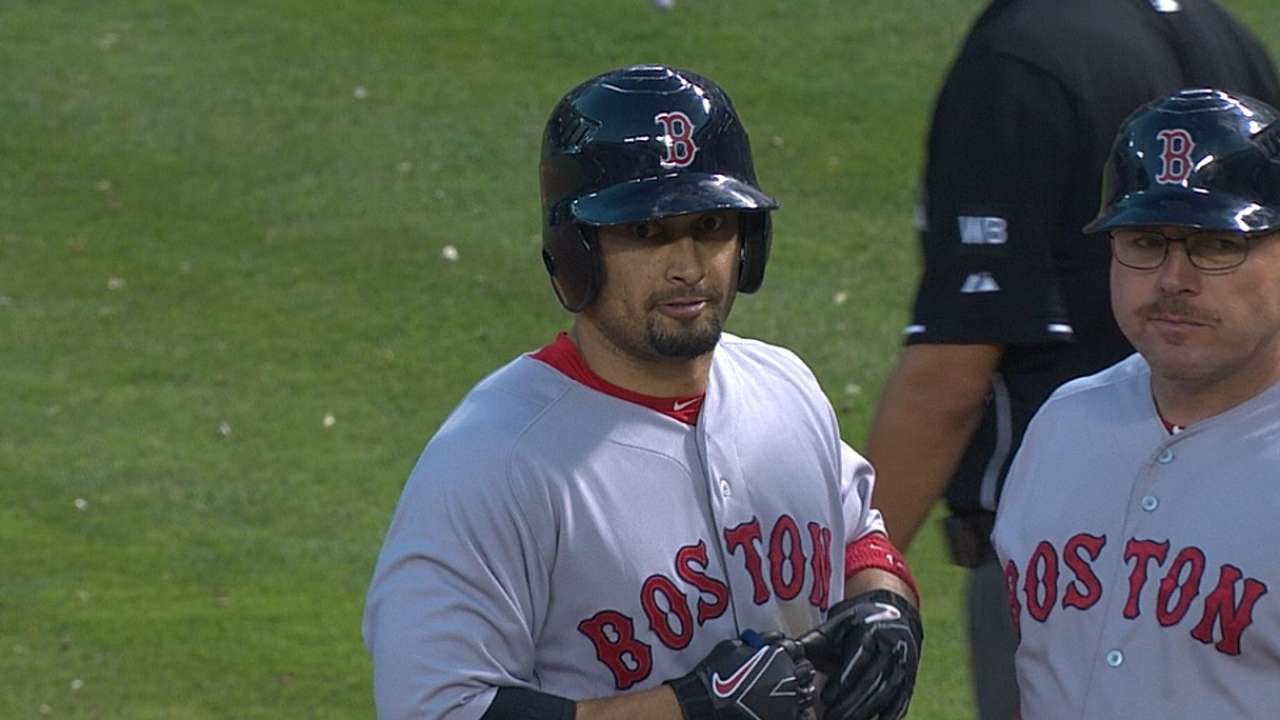 ARLINGTON -- Though he missed most of the season's first month with a hamstring injury, right fielder Shane Victorino is at full strength after 11 games back, Red Sox manager John Farrell said Friday.

"There's been no restrictions as far as the way he's moved, the range he's shown in right field," Farrell said. "He's responded daily, so it's been as expected."

One thing Victorino may not be doing anytime soon is hitting left-handed. He spent the first decade of his career as a switch-hitter but began hitting exclusively right-handed last August, save for a single postseason game.

Against Yu Darvish, a right-hander, Victorino hit right-handed and struck out three times. Farrell said Saturday that he didn't expect to see him hit left-handed again.

"I don't know that 'permanently' will ever come into the discussion, but we've seen against one of the best right-handers in baseball, he's not hitting left-handed," Farrell said.

For his career, Victorino has hit .268/.329/.401 as a lefty against right-handers. In 216 at-bats as a right-hander against righties, he's at .250/.329/.403.
Dave Sessions is a contributor to MLB.com. This story was not subject to the approval of Major League Baseball or its clubs.