Ortiz appeals scorer's controversial decision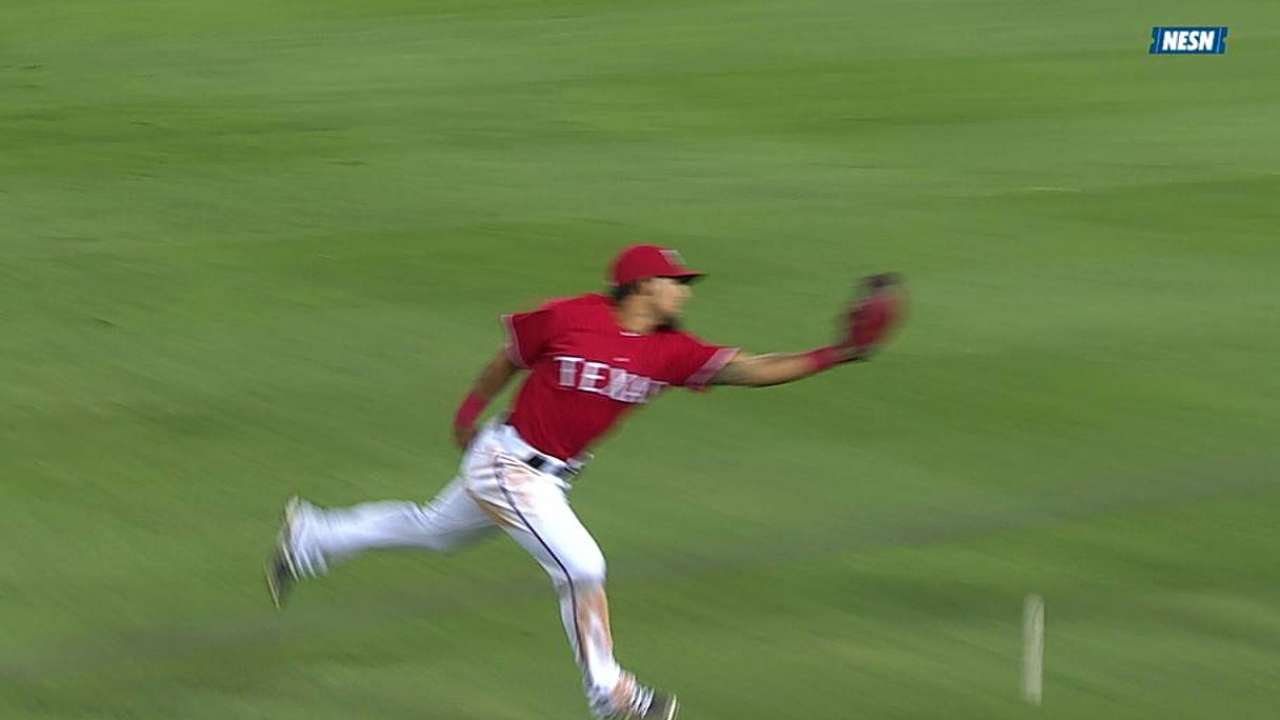 ARLINGTON -- After Friday night's game, Red Sox slugger David Ortiz was clearly upset about what he thought was a poor scoring decision that robbed him of a hit while Yu Darvish was still pitching a perfect game. Now, a Red Sox spokesman confirmed Ortiz will personally appeal the decision per Major League rules.

Ortiz vehemently disagreed with official scorer Steve Weller's decision to call an error on Ortiz's fly ball that dropped between second baseman Rougned Odor and right fielder Alex Rios. He said Friday "they have to" change the call, and now he is appealing to the Commissioner's Office through his agent, Fernando Cuza.

Teams also have the option to appeal a scorer's decision, but in this case, Ortiz is the one pursuing the change.

Weller defended his call after the Red Sox's 8-0 loss Friday, saying that under MLB Rule 10.12(a)(1), a player who would have caught a fly ball "making ordinary effort" can be charged with an error if he doesn't catch it. Weller also said he checked with the Elias Sports Bureau, who agreed with the call, and Weller said at a recent national official scorer's meeting with Elias, scorers had a "consensus" that such calls should be ruled errors.

The appeal will go through the office of Joe Torre, baseball's executive vice president for operations.
Dave Sessions is a contributor to MLB.com. This story was not subject to the approval of Major League Baseball or its clubs.