Victorino's defensive play draws praise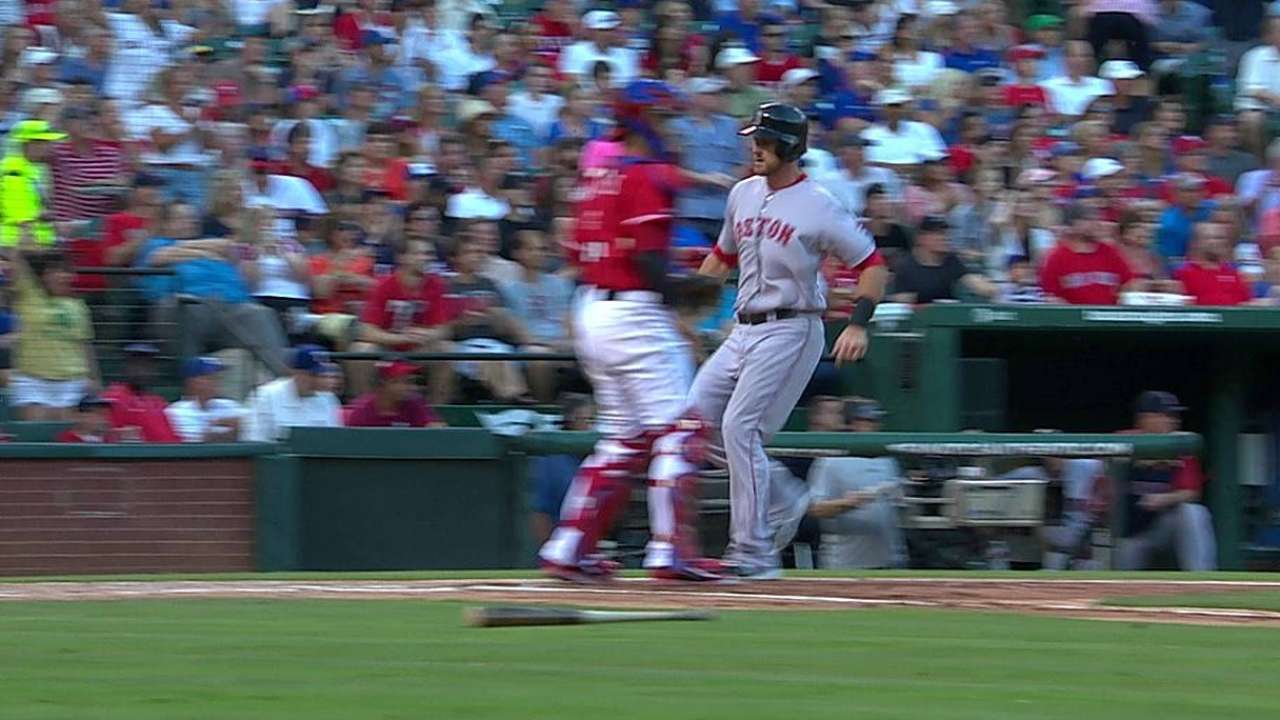 ARLINGTON -- Shane Victorino had a robust night at the plate Saturday, going 3-for-4 with four RBI, but that wasn't what he or his manager liked most about his performance.

Victorino said Sunday that the play he made in right field in the eighth inning was the best thing he did all night in Saturday's 8-3 win over the Rangers. Elvis Andrus hit a line drive that bounced into the corner and Victorino got there quickly to cut the ball off, running into the wall that runs parallel -- and very close -- to the foul line at Globe Life Park. Victorino's hustle and strong throw to second base held Andrus to a single, and the Red Sox turned a double play on the next pitch.

"That turns out to be a pivotal play," Farrell said. "You're looking at a double. At the time it was a five-run game. In this ballpark with the offense we're going up against, keeping a double play in order has a major impact. … When somebody looks at Vic's game last night, they see the RBIs and the base hits. To me the play in the right-field corner is equal to all that he did at the plate."

Victorino acknowledged that the play probably went unnoticed to the majority of people who saw it, but he knew it was important nonetheless.

"You do the little things in the game, eventually, over a period of time, that little stuff that you do is going to come back for you," he said.
Dave Sessions is a contributor to MLB.com. This story was not subject to the approval of Major League Baseball or its clubs.