Buchholz's simulated game pushed to weekend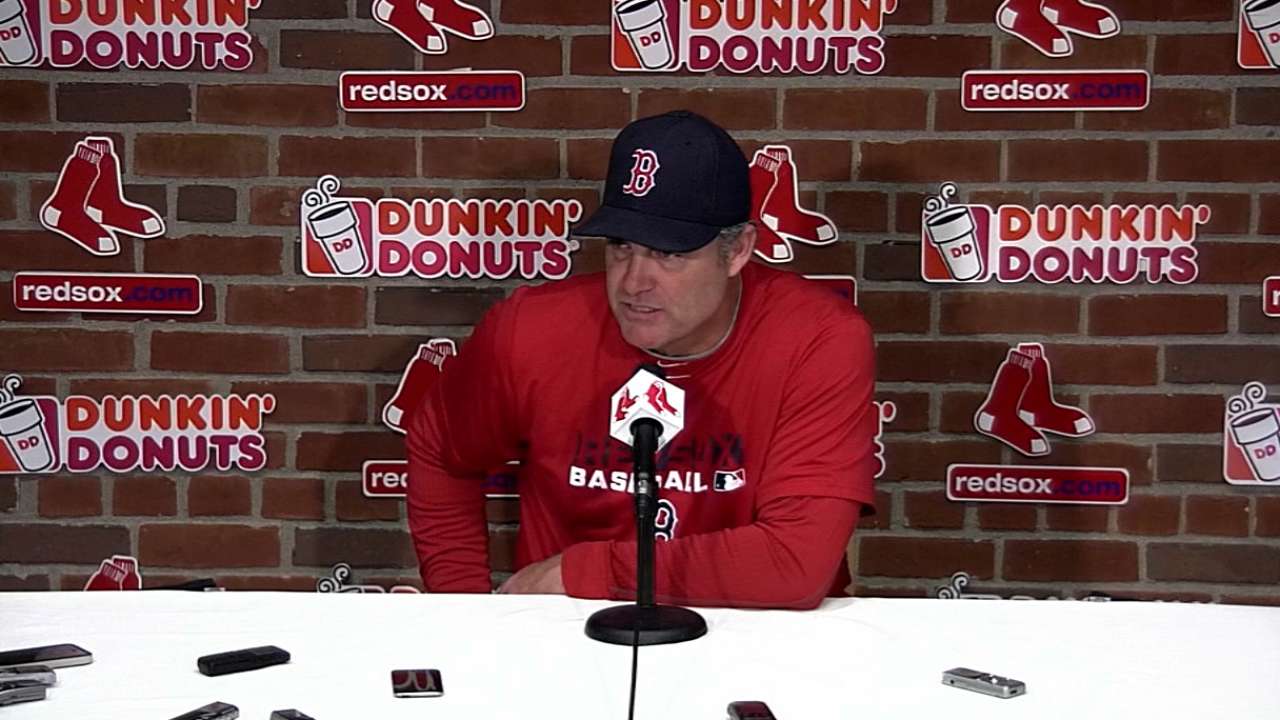 CLEVELAND -- The plan for Clay Buchholz to pitch a simulated game Monday was tweaked, as the Red Sox instead decided to have the right-hander work on his mechanical adjustments in the bullpen.
The righty is on the disabled list with a hyperextended left knee, but is also spending the down time to try to bounce back from one of the worst stretches of his career.
"We've adjusted the plan that we originally set out to take advantage of the time right now to keep working on the delivery items that have been identified," said manager John Farrell. "There was some work down in the bullpen today. There will be another bullpen on Wednesday with that [simulated] game being pushed back to Saturday now."
Buchholz could go on a Minor League rehab assignment once he pitches the sim game.
"Yeah, and we're kind of looking at this in phases and once we get through the simulated game, we'll take a closer look in what the next, best steps are at that time," Farrell said.
Another starting pitcher who is getting over an injury and inconsistency is lefty Felix Doubront, who has been sidelined since May 21 with a left shoulder strain.
Doubront threw a bullpen session Monday.
"We're going to continue to ramp up the number of pitches thrown," said Farrell. "We'll start to incorporate some simulated innings before we get him out on a date for a rehab assignment. That's not been identified yet."
Ian Browne is a reporter for MLB.com. Read his blog, Brownie Points, and follow him on Twitter @IanMBrowne. This story was not subject to the approval of Major League Baseball or its clubs.