Holt showing his versatility, value for Red Sox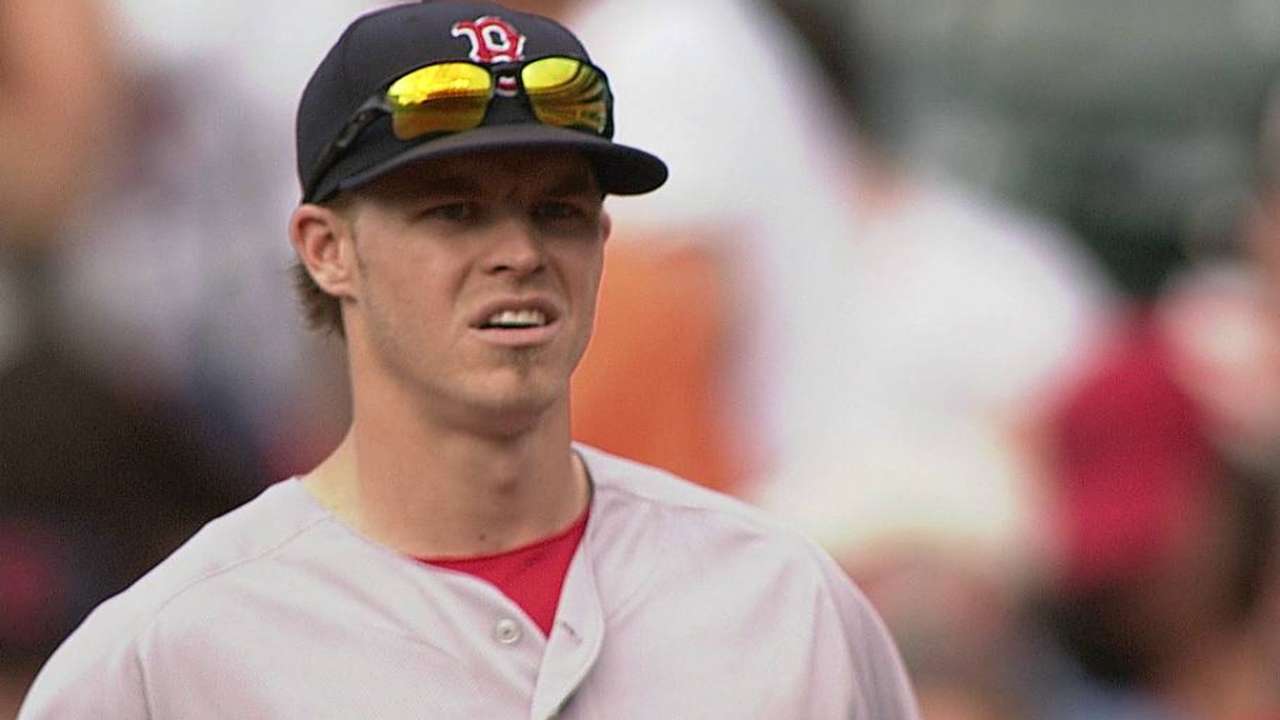 CLEVELAND -- When the Red Sox dealt Mark Melancon to the Pirates for closer Joel Hanrahan in December 2012, it seemed like utility infielder Brock Holt was just a throw-in.
But the Red Sox viewed him as more than that, and he has recently justified their decision to have Pittsburgh include him in the trade.
Holt has been getting regular at-bats for Boston of late, in the leadoff spot no less. He entered Wednesday's game hitting .326 with one homer and 11 RBIs.
"In that trade, there was a secondary list of players from which to choose. All the information we had on him, in addition to a very consistent performance and track record, was a guy that understood the game, good competitor," said Red Sox manager John Farrell. "While he was primarily a second baseman, we felt there was the ability to move around and play other positions. I think he's done a great job getting to the left side of the infield in the last two years, where he wasn't asked to do that before, because I'm sure other players were at that position.
"The more we learned about Brock, the more we felt like he fit what we were looking for, and he's been just that."
After Will Middlebrooks went on the disabled list on May 17, Holt became the starting third baseman. But now that Stephen Drew is at shortstop, Xander Bogaerts is playing third. That has pushed Holt across the diamond to first, where he will play until Mike Napoli is activated from the disabled list on Sunday.
Once Napoli returns, the Red Sox will try to get Holt some action in the outfield.
"We're trying to find some flexibility, because of other players we have here," said Farrell. "That's not to [say] that he couldn't be an everyday player at some position."
Ian Browne is a reporter for MLB.com. This story was not subject to the approval of Major League Baseball or its clubs.