Farrell: Buchholz's 'pen session 'very good'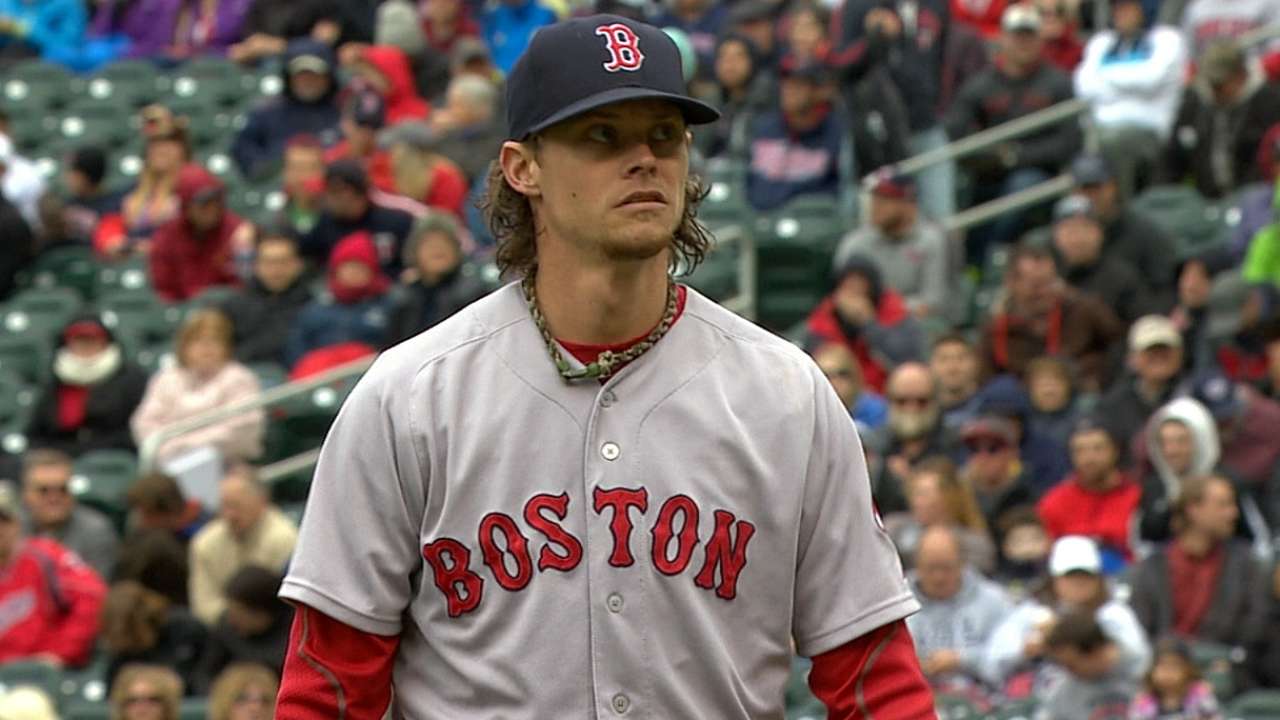 CLEVELAND -- In advance of his simulated game on Saturday, Clay Buchholz fired 35 pitches in the bullpen on Wednesday, and manager John Farrell liked what he saw.
"Very good," Farrell said. "It was 35 pitches. He threw all his pitches. He's continuing to repeat the delivery adjustments that we've outlined. He came away from today encouraged by the way he threw the baseball."
Buchholz last pitched on May 26 in Atlanta, walking a season-high of eight batters over just three-plus innings. The next day, he was placed on the disabled list with a hyperextended left knee.
For the season, Buchholz is 2-4 with a 7.02 ERA.
"We're making the most of the time available to us," said Farrell. "One, to get past the knee issue he encountered. Two, take the time to address what's there and begin to do some exercises that put him in a better place from a confidence standpoint. The best support to all of this will be positive results when he gets on the mound in game situations."
Lefty Felix Doubront (left shoulder strain) is also working his way back to the team. Doubront will throw 60 to 65 pitches when he starts his rehab assignment for Double-A Portland on Thursday.
Farrell was noncommittal when asked if there was a chance Doubront could pitch out of the bullpen when he returns. In the postseason last year, Doubront excelled in a relief role.
"We're going to look at probably two to three starts on a rehab before we really look at where we are with everyone else on the staff," Farrell said. "Until he answers those questions or completes those steps … we'll take a closer look at that time."
Ian Browne is a reporter for MLB.com. This story was not subject to the approval of Major League Baseball or its clubs.