Sim game next for Buchholz, Napoli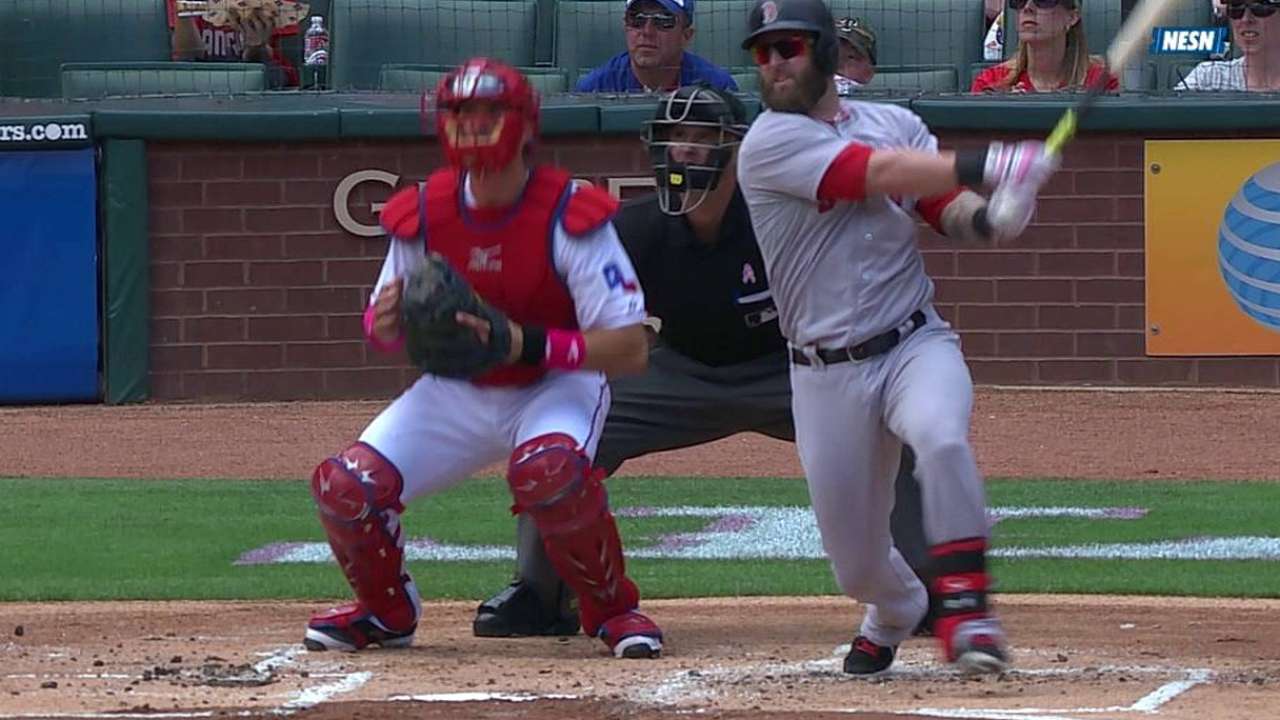 DETROIT -- The Red Sox have been stung by key injuries of late. Two players will be back soon.
Mike Napoli is scheduled to come off the disabled list Sunday. He's recovering from a sprained finger. He'll take part in a simulated game Saturday with Clay Buchholz (hyperextended knee), who's also close to returning. Buchholz will throw about 45 pitches.
Napoli has no doubt he's ready.
"Everything's feeling a lot better," Napoli said. "I got two weeks to let it calm down and get treated. I'm playing Sunday."
Buchholz doesn't think he's too far away, either.
"I feel good," said Buchholz. "Whenever I'm right, and everything's good physically and mentally with me, I feel like I'm one of the best pitchers on this staff, and I can help this team win."
Buchholz said he's looking forward to Saturday's simulated game.
"We'll put it in game speed tomorrow, so we'll see."
Facing Napoli will provide a big test.
"I can't think of anybody else that'd be a better matchup to get back into game speed," said Buchholz. "He puts in good at-bats, takes pitches. Overall, he's a really good hitter."
Napoli also is looking forward to testing himself against a really good pitcher.
"[Buchholz] can do so many things with the ball," said Napoli. "I remember facing him when I was on the other side. It'll be good for me, to help me get my pitch recognition."
Shane Victorino (hamstring) is a little further away from returning. He took batting practice before Friday's game.
"The running is gradually increasing, and based solely on his tolerance," said manager John Farrell. "We don't have a date for a potential rehab assignment."
Victorino doesn't have much to say about it.
"I'm not talking about that stuff," he said.
Matthew Wentworth is a contributor to MLB.com. This story was not subject to the approval of Major League Baseball or its clubs.