Buchholz tosses three simulated innings in Detroit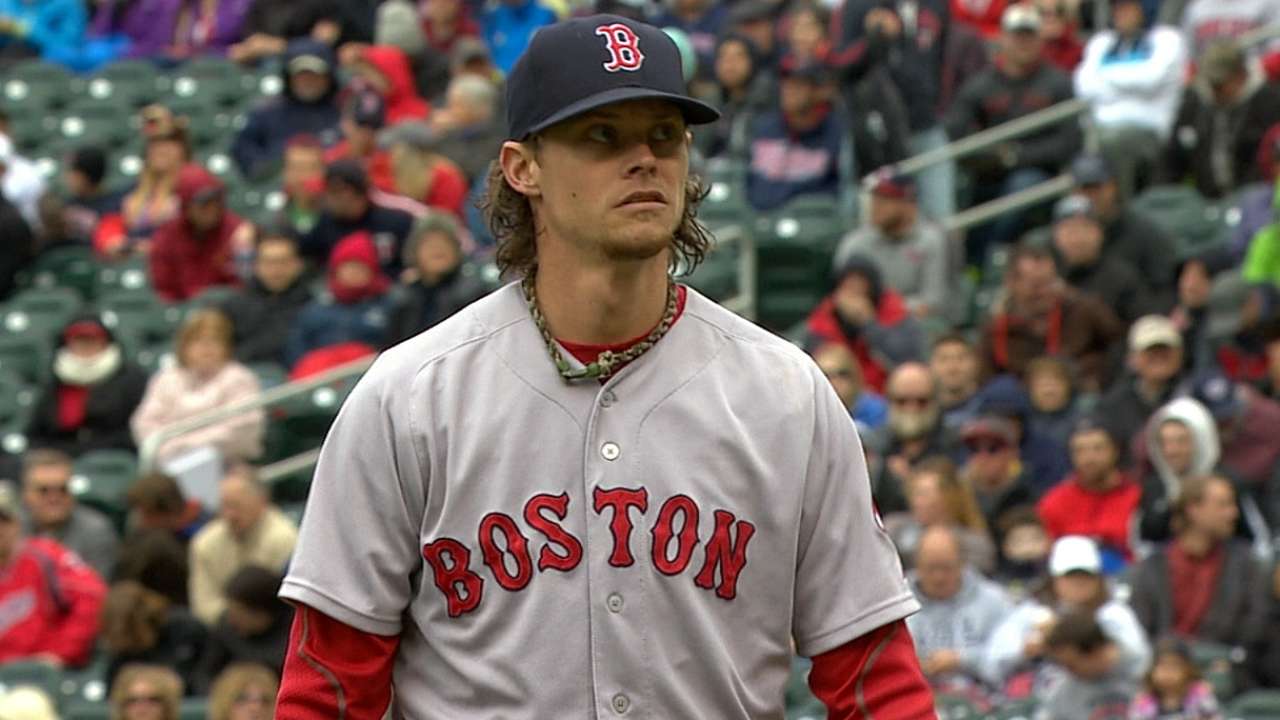 DETROIT -- Clay Buchholz threw three simulated innings off the Comerica Park mound as he continues to rehab the hyperextended left knee that landed him on the disabled list last week.
Red Sox manager John Farrell said Buchholz tossed 48 pitches Sunday, prior to the series finale with the Tigers.
"Physically, he came out of it fine," Farrell said. "No issues with the knee."
Farrell was hesitant to say when the next step, probably a rehab assignment, would come for the 29-year-old righty. But both Farrell and Buchholz agreed that game action is essential to getting Buchholz back on the right track. In 10 starts this season, he's 2-4 with a 7.02 ERA.
"It's all about being out there in game situations, and [Sunday] was the most like a game situation I've been in since the last time I started," Buchholz said. "This is something that's going to get me moving forward."
According to Farrell, all four of the pitches Buchholz featured Sunday (fastball, cutter, curveball, changeup) "had what you'd expect their definition to be, and the shape to them."
Buchholz played up the importance of keeping his body moving freely during his delivery. In comparing video of himself pitching this season to previous years, he's noticed that tension has taken a toll on his mechanics.
"I've been really tense, " he said, "throwing a lot of pitches under high stress. Last year, it was a flowing delivery rather than herky-jerky."
Buchholz added that the fix to that problem stems from confidence.
"Knowing what pitch I'm going to throw and how I'm going to throw it, and where it's going to go."
Matt Slovin is an associate reporter for MLB.com. This story was not subject to the approval of Major League Baseball or its clubs.