Slumping Bradley sits; Sizemore starts in center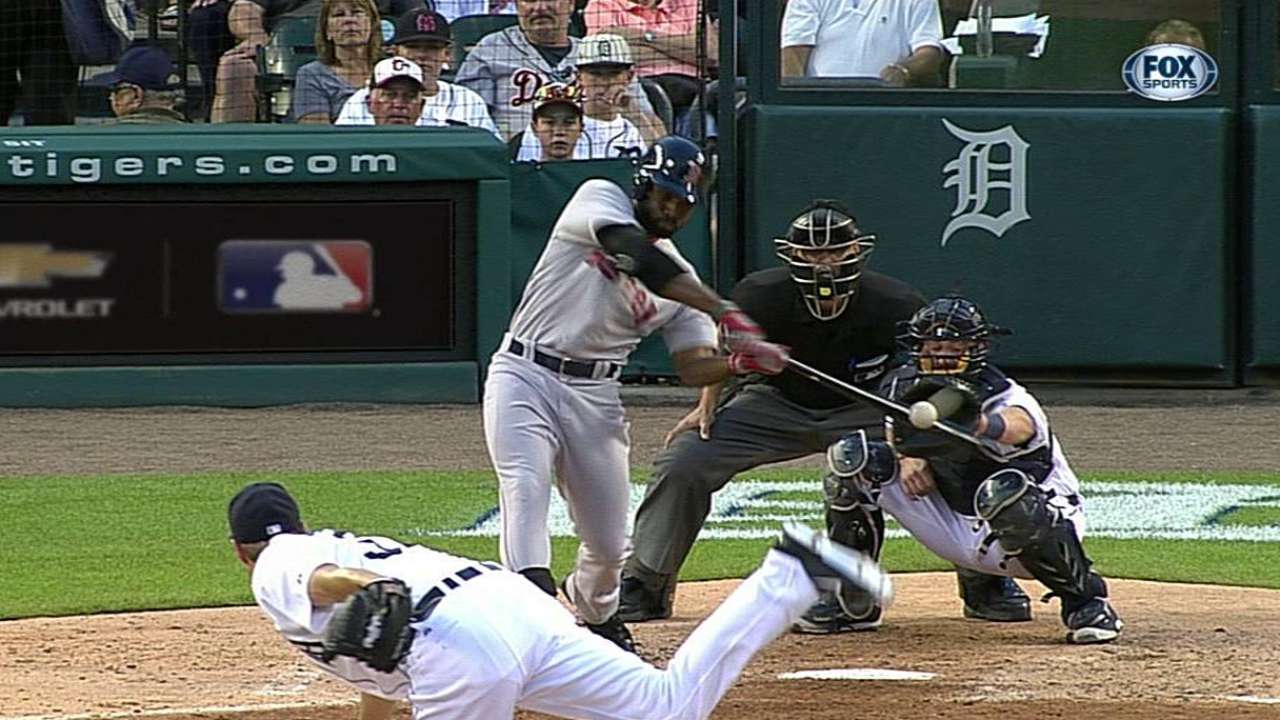 BALTIMORE -- Largely due to his solid defense in center field, Jackie Bradley Jr. has rarely been absent from Red Sox manager John Farrell's starting lineup. But with the rookie struggling mightily at the plate, he got a rest on Monday, with Grady Sizemore getting the start in center.
Camden Yards has a fairly shallow center field, making this the ideal venue for Bradley to get some down time.
"One, we wanted to keep Grady in the mix," said Farrell. "And I think Jackie needs a little bit of a breather. We get into this ballpark where it's not as much ground to cover, feel like we were able to do that with [Brock] Holt, Sizemore and [Daniel] Nava adequately."
Bradley was hitting .203 with one homer, 21 RBIs and a .286 on base percentage in 187 at-bats entering Monday.
Over his last 47 at-bats dating back to May 25, Bradley had 19 strikeouts.
"Jackie's had some challenges of late," Farrell said. "He's been working on some things in early BP with a little bit of a different setup where his hand placement is. Yet the strikeouts are probably more than he's ever experienced and maybe more than we've projected, so it's just a chance to take a little bit of a breather."
Will Bradley be back in the lineup Tuesday?
"Undetermined right now," said Farrell. "In BP, he's tried to create and produce a little bit more of a consistent swing path and yet I think there might be a tendency when he's facing guys with above average velocity, it's not uncommon, not just for Jackie, but it's not uncommon for hitters to try to combat that velocity with added effort and that can create a little length in the swing at times."
Given Bradley's youth and upside, Farrell has to weigh all that in with his performance.
"He's a talented player," said Farrell. "He's had an impact on a number of games he's played for us. He's one of the better defending center fielders in the game. And yet we've got some offensive things that he's aware of, that we're aware of, that we're working to gain some consistency."
Ian Browne is a reporter for MLB.com. Read his blog, Brownie Points, and follow him on Twitter @IanMBrowne. This story was not subject to the approval of Major League Baseball or its clubs.