Cherington confident core can lead turnaround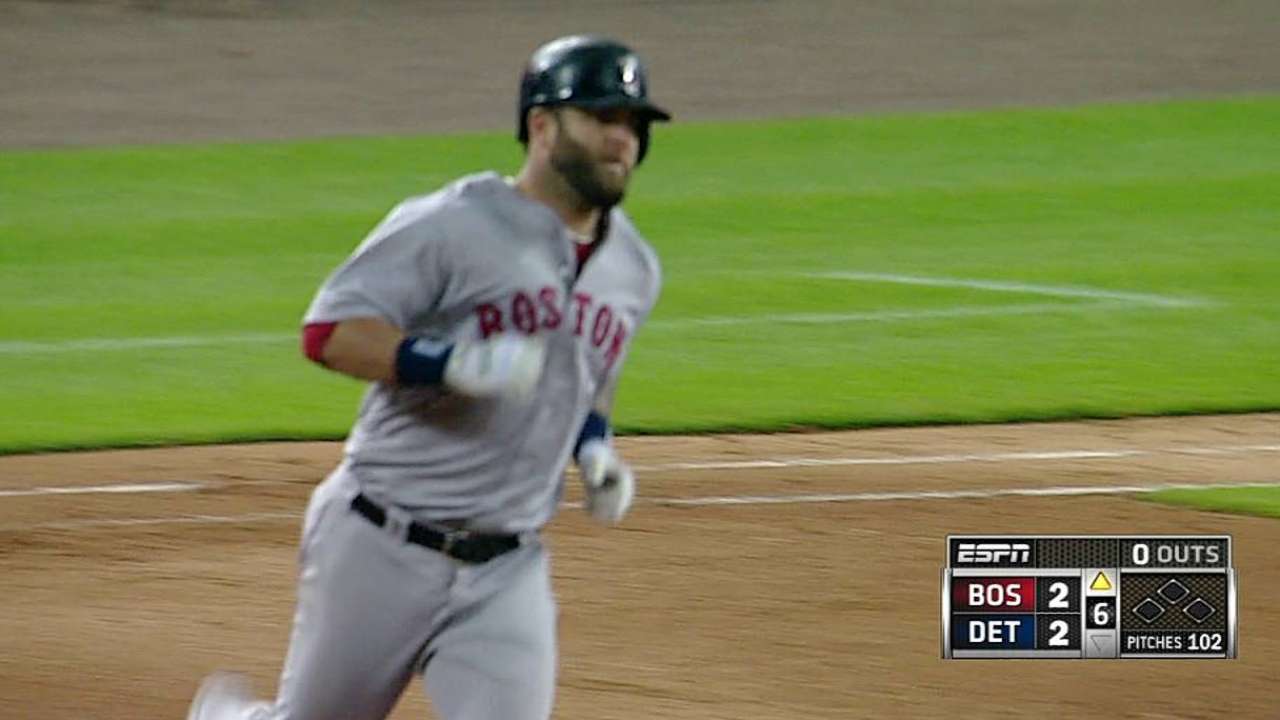 BALTIMORE -- Red Sox general manager Ben Cherington has been at the job long enough to know that when the team is underachieving, all eyes are going to be on him to make the type of transactions that can fix the malaise.
Cherington, however, doesn't believe a blockbuster trade would be the cure-all for the defending World Series champions, who entered Tuesday with a 28-35 record and a 10-game deficit in the American League East.
"I don't know about moves," said Cherington. "We're obviously not happy with where we are. Ultimately, we're [28-25]. That's not up to our standards. That's not where we want to be, ultimately. It's up to me to find a way to make it better. We still believe it's gonna get better. We believe we've got a very good team ahead of us this year."
Cherington would like to see an uptick in his team's level of consistency and performance before the trade season gets into full swing.
"Most of that is still going to come from within with guys here performing, getting back to a level they're accustomed to, and then if we can do that and start playing a little better and win some games and hang in there, we'll try to find any way we can to make improvements to the team as the summer goes on," said Cherington. "At this point -- this early in the season -- we're still just mostly focused on the guys that are here and finding a way to play better with the guys that are here."
Various factors have impacted the Red Sox, including disappointing individual performances and far more injuries than the club had last year.
"I think there's a need to play better and there's the need to find ways to get better in all sorts of ways -- and again, that's my responsibility," said Cherington. "I'm not saying we wouldn't consider moves. It's just that this early in the season, typically, you're sort of talking other teams into doing things and that doesn't always leave you in the best position to make deals. I wouldn't rule it out but, we'll see."
Mike Napoli returned from the disabled list on Sunday, and the hope is that Shane Victorino will return from his second DL stint in the next couple of weeks.
"We're gonna get Victorino back, we're going to get hopefully our core lineup out there more consistently moving forward -- and we believe in that core lineup and that core group of players, and we believe we have a lot of wins in us with that core, without adding to it," said Cherington. "If we can add to it, whether it's sooner or later or toward the Deadline in a way that makes sense, of course we're going to work to do it in a way that makes sense. Again, that's up to me. But we're just mostly focused still on the guys who are here."
Ian Browne is a reporter for MLB.com. Read his blog, Brownie Points, and follow him on Twitter @IanMBrowne. This story was not subject to the approval of Major League Baseball or its clubs.